TV
Kim Jong-min, confessing his family history, "My father drowned and couldn't escape from the rising tide."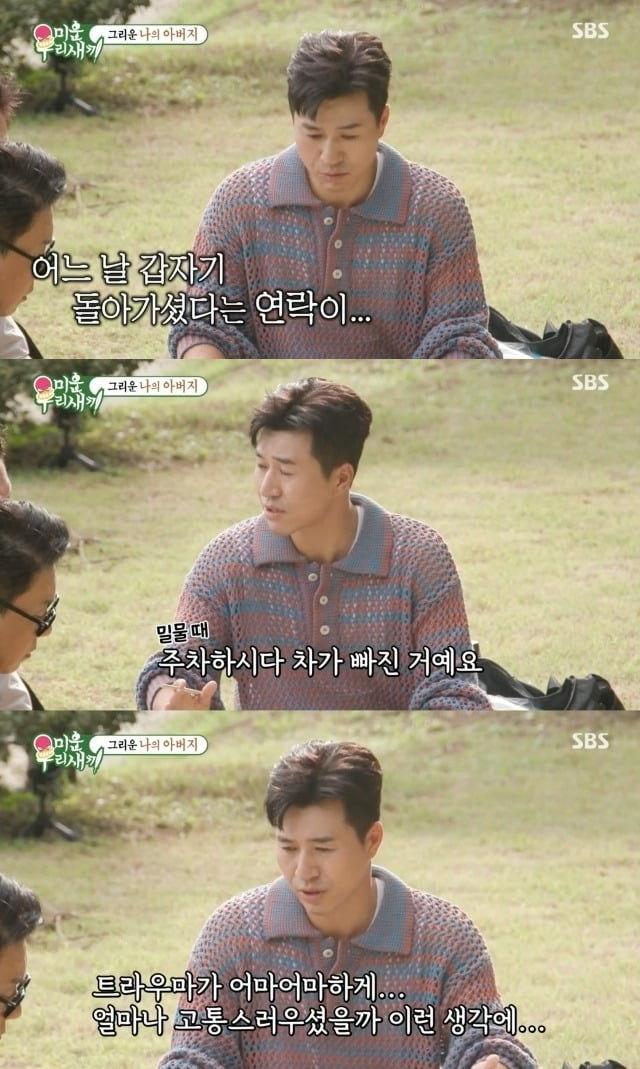 Coyote Kim Jong-min visited the grave of his father who died in an accident when he was young.
In the SBS entertainment show 'My Little Old Boy' (hereinafter referred to as 'My Little Old Boy') aired on the 15th, Kim Jong-min, along with Lee Sang-min and Im Won-hee, were seen visiting his father's grave on Chuseok.
On this day, Kim Jong-min confessed his family history, saying, "My father died in an accident." He said, "My dad originally drove a taxi. "Then he became unwell and said he was running a raw fish restaurant, but one day he suddenly passed away." "He couldn't open the door and came out, and he passed away in vain."
He said, "The trauma was enormous. "I thought about how painful it must have been," he said, arousing regret.
At the time, Kim Jong-min was 18 years old and in his second year of high school, and when his father passed away, he became the only man in the house. Kim Jong-min said, "When things were difficult, I resented them. "I'm a high school student and I'm the only man at home," he said. "I was a student who didn't think anything of it. "I felt a little resentful because I didn't know how to do anything and I couldn't do anything because I didn't have money."
When asked when he misses his father the most, Kim Jong-min said, "I miss him more now. I have never once given pocket money to my father. "It seems like my parents are not waiting for me," he said, adding, "I want to give my dad a car as a gift, and tell him to live comfortably and not work."
Taeyuna, Ten Asia Reporter youyou@tenasia.co.kr