TV
Shin Ha-kyun's 'Biography of a Villain', can ordinary people become villains?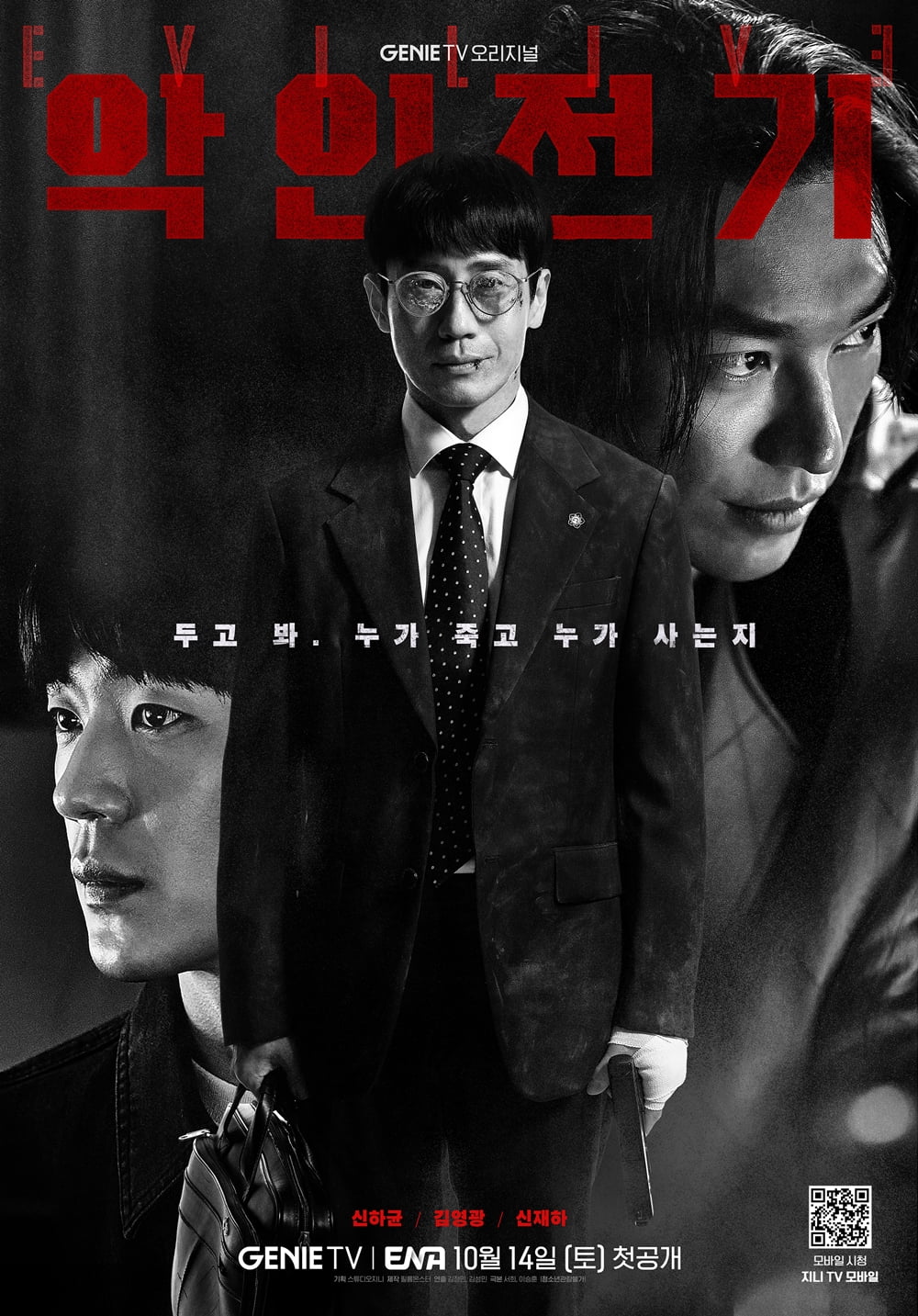 Genie TV's original drama 'Bad Boy' will be released for the first time today (14th).
'Biography of a Villain' is a crime noir drama that tells the story of a subsistence lawyer who meets an absolute villain and is transformed into an elite villain. 'Bad Person Biography' revealed the points to watch.
1) A popular genre restaurant, Genie TV's original crime noir
Genie TV's original drama, which presents well-made content such as 'Paper Moon', 'House with a Yard', 'Namnam', and 'Rookie 2', has returned to the crime noir genre this time. Director Kim Jung-min, who led OCN's hit 'Bad Guys', took the lead. 'Biography of a Wicked Man' has been rated as not suitable for young people in all episodes, and is expected to unfold with a whirlwind of developments in each episode.
2) Anyone can become a villain
'Biography of a Wicked Man' depicts the process of 'birth of a wicked man' and how an ordinary person becomes tainted by evil. Han Dong-soo (Shin Ha-kyun), a lawyer who makes a living by working in detention centers, enters the world of evil in order to survive and becomes immersed in it uncontrollably. Shin Ha-kyun said, "'Biography of a Villain' seems to be a story about choices. I sympathized with it because it seemed to give me the message that I should choose well and what consequences my choices would have."
3) The breathtakingly strange chemistry between the two men.
The absolute villain who turns on Han Dong-soo's villain switch is Seo Do-young (Kim Young-kwang). Seo Do-young becomes interested in Han Dong-su, who squirms when he steps on him, and develops new ambitions. Kim Young-kwang said, "The biggest point to watch is what outcome their choices will bring. We will focus on how they will act and what choices they will make in an environment that is becoming more and more like a swamp, and the strange psychological warfare and behavior of Do-young, who reaches that point, and Dong-su, who changes as a result. "Please watch," he asked.
4) Shin Ha-kyun, Kim Young-kwang, Shin Jae-ha, a performance by actors that will overwhelm your eyes.
'Ha-Kyun God' Shin Ha-Kyun, actor Kim Young-Kwang who is undergoing a transformation, and rising star Shin Jae-Ha have come together. In addition, top-notch supporting actors with solid acting skills, including Song Young-chang, Joo Jin-mo, Choi Byeong-mo, Choi Jeong-in, Jo Dal-hwan, and Gil Hae-yeon, will fill the drama without any gaps.
Genie TV's original drama 'Bad Boy' will be released for the first time on October 14th through Genie TV, Genie TV Mobile, and ENA, and will be released every Saturday and Sunday at 10:30 pm.
Reporter Ha-neul Lee, Ten Asia greenworld@tenasia.co.kr