TV
Kim Shin-rok took adoption from Yoon Kye-sang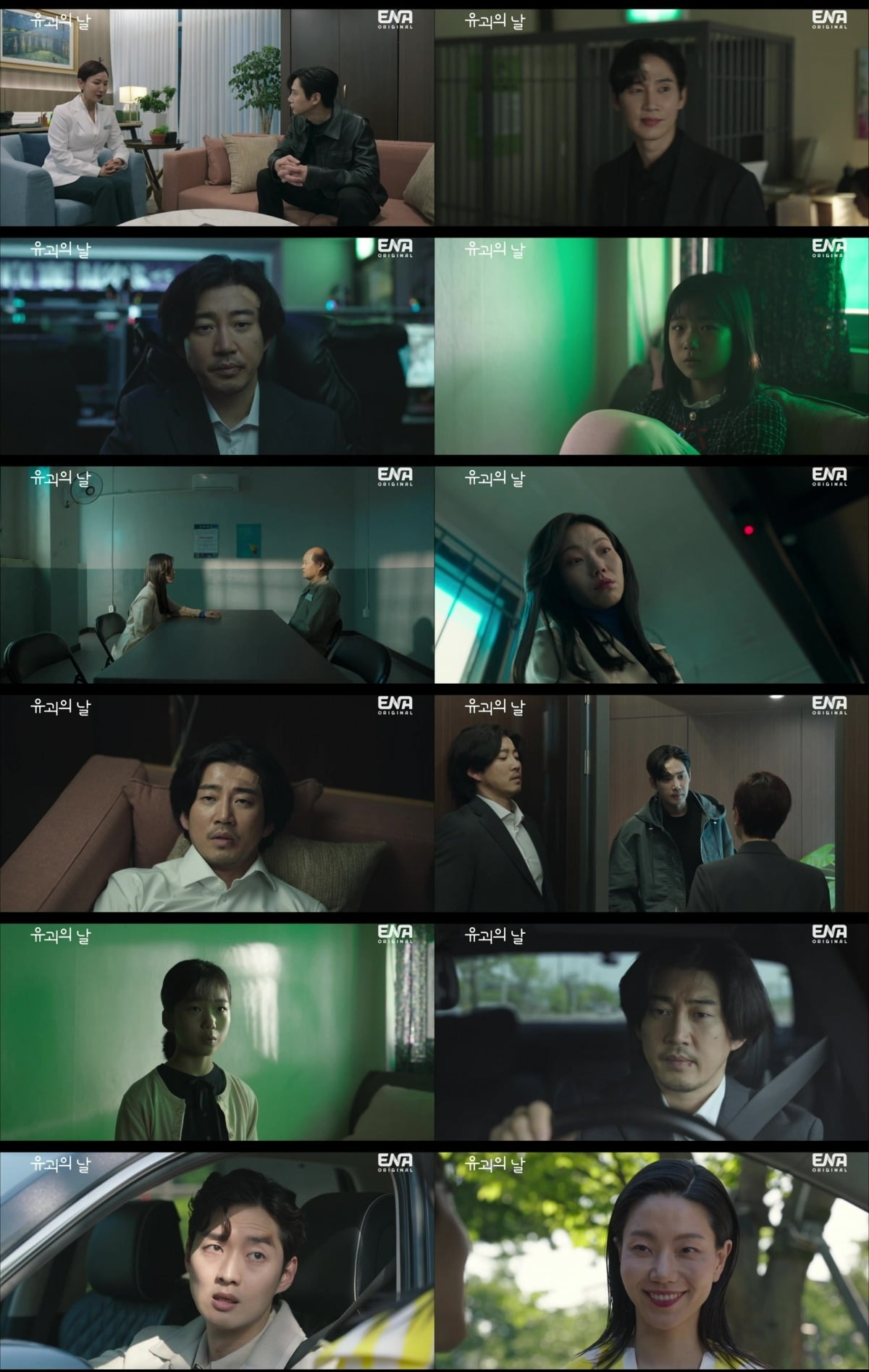 Kim Shin-rok emerged as a new suspect.
In the 9th episode of ENA's Wednesday-Thursday drama 'Kidnapping Day', which aired on the 12th, the childhood of Myeong-jun (played by Yoon Kye-sang) and Hye-eun (played by Kim Shin-rok) were depicted as their fates changed. The first child chosen by Choi Jin-tae (played by Jeon Gwang-jin) as an experiment subject under the pretext of adoption was Myeong-jun. However, Hye-eun, who had waited more eagerly for adoption than anyone else, had stepped into that cruel and terrible laboratory without knowing what that choice meant. Sang-yoon (played by Park Seong-hoon) learns everything from the genius child project to the past stories surrounding it. Finally, the scattered puzzle pieces were slowly revealing their outlines.
The nationwide viewership rating for the 9th episode was 4.2% (Nielsen Korea, based on paid households), showing a steady upward trend, maintaining the top spot among all cable channels as well as Wednesday-Thursday dramas. In particular, the highest viewership rating per minute soared to 5.2% nationwide and 5.3% in the metropolitan area.
Sang-yoon started to get busy again. Only after interpreting Director Choi's research materials did it become clear how closely Hye-eun was involved in the kidnapping and murder case. He first went to meet Eun-seon (Seo Jae-hee), who would know the most about the genius child project. However, when asked if there was any connection between Director Choi's research and the kidnapping incident, Eun-seon remained silent. Meanwhile, Sang-yoon was disciplined with a one-month suspension and a three-month pay cut for causing confusion in the kidnapping case investigation.
Although he seemed to calmly accept it and step down, Sang-yoon arranged a meeting between Hye-eun and Cheol-won (played by Kim Sang-ho) without the knowledge of his fellow detectives. He asked the youngest, Joo-hyuk (played by Lee Do-hwan), to lend him a listening device after hearing from Myeong-jun that there was a spy within the police. And a wiretapping device was installed without the knowledge of Hye-eun and Cheor-won, who were facing each other in the detention center's reception room. Hye-eun cried, saying she was sorry to Cheor-won, but her expression showed a subtle change when she said, "Tell me honestly, because there are two of us," and that the safe at Director Choi's home was empty. However, just in time, Hye-eun discovered the light of the listening device, and it was discovered that Sang-yoon was not on official business, so the meeting was stopped.
Myeongjun and Rohee are each in crisis. Myeong-jun was confused when he learned through the CCTV footage of Director Choi's home that Hye-eun had met him before the kidnapping, and Ro-hee had been kidnapped and imprisoned by Jayden's (played by Kang Young-seok) gang. Myeong-jun, who had nowhere to go, went to see Eun-seon and stopped a mysterious man from harming him. It was Jayden's merciless retaliation, angered when Eun-seon refused to return the investment. Myeong-jun and Eun-seon went out to look for Ro-hee after receiving a call from the man asking them to come to Sokcho dock. At that moment, Sang-yoon visited the hospital and the chase with Myeong-jun took place again.
At the end of the broadcast, Rohee, who refused to eat or sleep, asked Hoyoung to prepare 'shrimp fried rice', saying, "There is one thing I want to eat before I go." As Rohee had previously suffered from allergic shock due to shrimp, it raised questions about what his intentions were. Above all, the ending of Hye-eun and Jaden's powerful first meeting also attracted attention. Hye-eun's transformation, which we have never seen before, along with her cooler and more mysterious eyes, made us look forward to further developments. Attention is being paid to why he met Director Choi Jin-tae, what the ambiguous reaction he showed during his meeting with Cheorwon, and what changes his meeting with Jayden, whom he had no contact with, will bring about.
'Kidnapping Day' airs every Wednesday and Thursday at 9 PM.
Taeyuna, Ten Asia Reporter youyou@tenasia.co.kr