TV
Kim Byeong-hyun received a love call, "It's better to close a hamburger restaurant with monthly rent of 12 million won."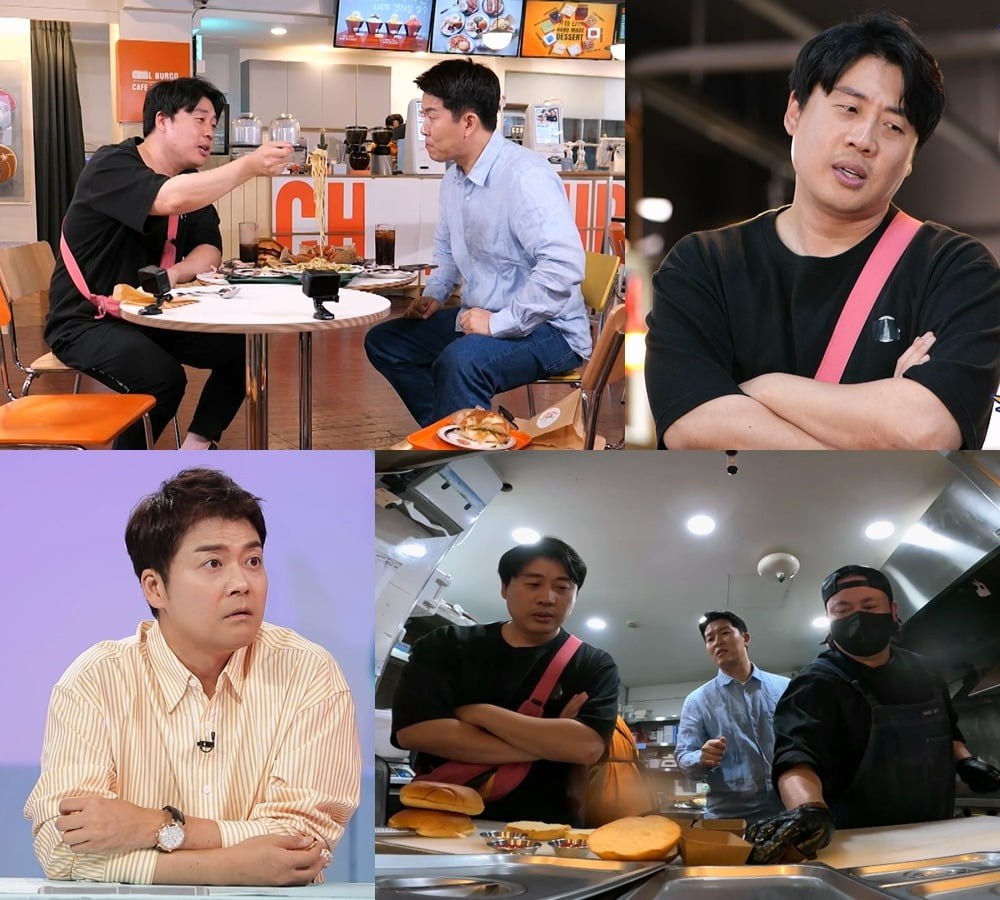 Eun Hyun-jang, the 'God of Business', proves that he is as big a representative as Hibab through the KBS2 entertainment show 'The Boss's Ears Are Donkey Ears'.
In the 227th episode of 'Sadangwi', which will be broadcast on the 15th, Eun Hyun-jang, the 'God of Business' famous for his assets of 50 billion won, explodes with the force of CEO Big Son, who succeeds the mukbang creator Hibab, who runs a company with a 'monthly salary of 12 million won'. Eun Hyun-jang, the so-called 'God of Business', is a YouTuber with 1.06 million subscribers who hosts content for the YouTube version of 'Alley Restaurant' and provides free business consulting for self-employed people.
Eun Hyun-jang presents a malamat solution for Kim Byeong-hyeon, the owner of a hamburger restaurant. Manager Eun Hyeon-jae looked at the exterior of the store as well as the interior, banners, menus, etc. with an eagle eye and asked, "What were you thinking when you started the store?", "The interior is really bad," and "If business goes well, I'll do my best." He strikes Kim Byeong-hyun's bones with an unstoppable assault of facts.
Meanwhile, Manager Eun Hyun raided the store's kitchen and carefully inspected the hamburger making process and kitchen hygiene. He seemed to be satisfied with the chef-owner's skills and said, "If you have nowhere else to go, come to our company," and added, "Our company's employees' annual salary starts from 200 million won. "Let's begin," he said, immediately sending a love call. Finally, it is said that Director Eun Hyeon surprised everyone by saying, "The PD's annual salary is 2 billion won."
The studio atmosphere is said to be heating up with the appearance of a bigger hand following Hibab, who garnered attention with his '12 million won per month salary'. Jeon Hyun-moo couldn't help but be shocked when he heard the story about his annual salary that made the sound of 'hundreds of millions', and said, "My annual salary is 2 billion?", and Choo Seong-hoon also said, "That's ridiculous," causing a major earthquake in his hometown.
Director Eun Hyun is shocked by Kim Byeong-hyeon's confession that "the monthly rent alone is 12 million won." Director Eun Hyun said, "You absolutely have to earn 40 million won a month. He expressed his concern by saying, "How can we survive by only selling burgers?" and finally, "7% of sales must be monthly rent. If you don't think you can sell it, it's better to close it quickly. He raised curiosity about how Kim Byung-hyun would react by suggesting a solution, saying, "I end up in debt trying to see the light."
Episode 227 of 'The Boss's Ears Are Donkey Ears' will be broadcast at 4:45 pm on the 15th.
Taeyuna, Ten Asia Reporter youyou@tenasia.co.kr