TV
Park Na-rae, directly manages a 5.5 billion won mansion, "I can only rest when I die"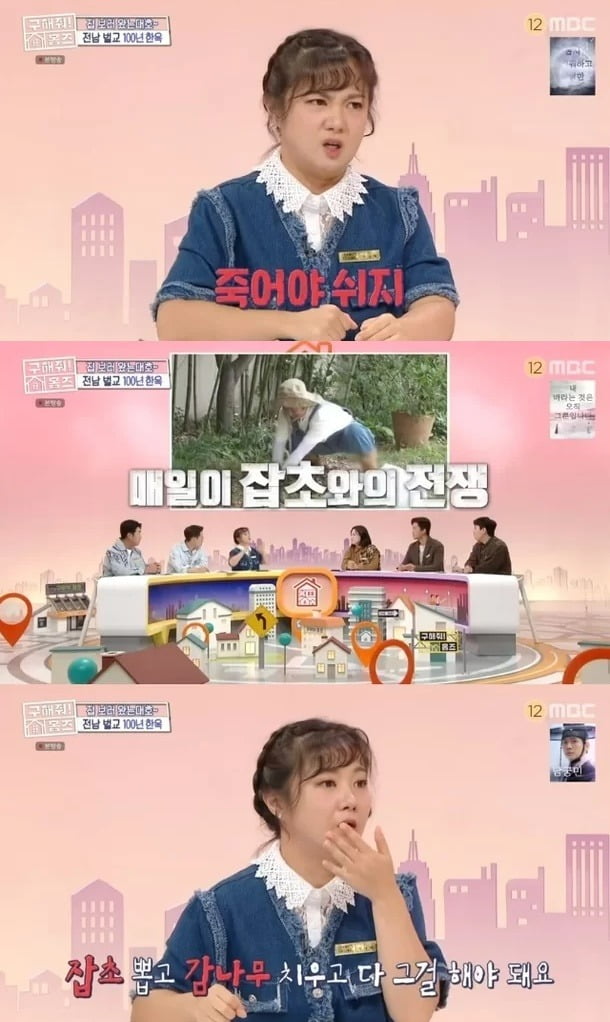 Comedian Park Na-rae spoke about the hardships of living in a single-family home.
MBC's entertainment show 'Save Me!' aired on the 12th. In the 222nd episode of 'Holmes', announcer Kim Dae-ho was shown visiting a hanok house in Beolgyo-eup, Boseong-gun, Jeollanam-do.
The garden landscaping at the place where Kim Dae-ho visited that day was impressive. The owner of the house designed the garden himself while attending a night college studying landscape architecture, and manages the garden by dividing it into sections by day of the week.
In response, Na-rae Park said, "People who are serious about gardening do this. The recording of 'Holmes' ended earlier than expected. When it was over, I called Kim Sook to ask her something, and she asked, 'What are you doing?' So, ' He said, 'I'm pulling weeds,'" he said, expressing his difficulties.
At the same time, he said, "After work, I have to go and pull weeds, clear persimmon trees, and do everything." When asked when he would rest, he said, "I can only rest when I die," making people laugh.
Meanwhile, Park Na-rae, who won the '5.5 billion Itaewon house' in 2021, was estimated to have a broadcast appearance fee of 2.28 billion won per year. It is said that including commercials and various PPL (product sponsorships), it appears to have earned about 20 billion won over 5 years.
Taeyuna, Ten Asia Reporter youyou@tenasia.co.kr