TV
Kang Ha-neul's funny story broke out again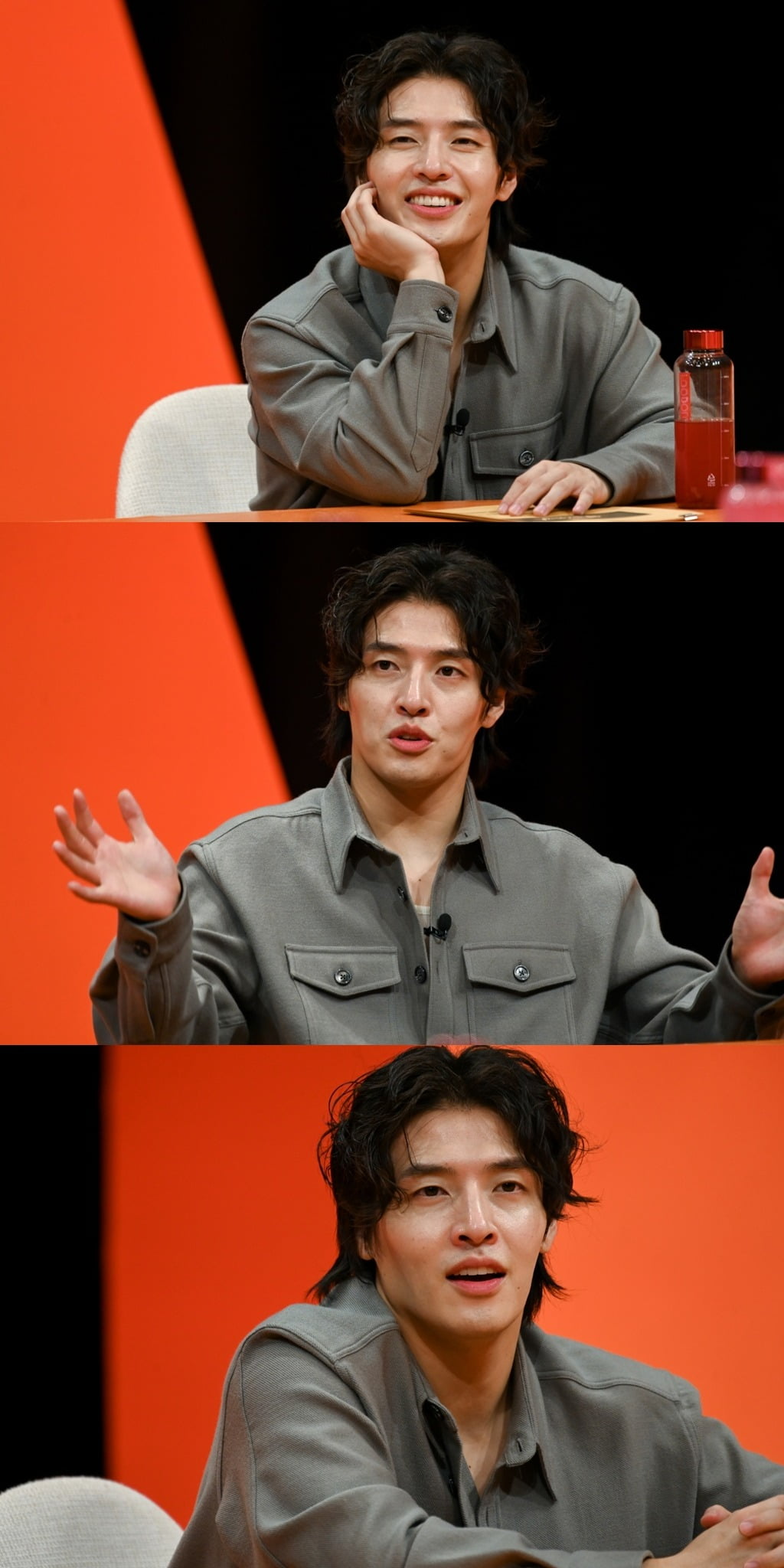 Actor Kang Ha-neul's beautiful testimonies pour in.
Actor Kang Ha-neul, who is enjoying great success on the fall screen with the movie '30 Days', appears as a special MC on the SBS entertainment show 'My Little Old Boy'.
On this day, Kang Ha-neul honestly confesses about his dating style. Kang Ha-neul says he is the straight-talking man Hwang Yong-sik from the drama 'When the Camellia Blooms' and says, "My hometown is Gyeongsang-do, so when I fall in love, I go straight ahead and express it very honestly."
In particular, Kang Ha-neul shocked the studio by showing the mother Avengers a flirtatious comment in Gyeongsang-do and Chungcheong-do dialects that had never been seen before. In particular, Gyeong-hwan's mother actively countered Kang Ha-neul's confession by saying, "I like you too," causing laughter.
Kang Ha-neul, who captured the hearts of the Avengers with his dialect confession, confesses that he had a cute bravado in the past when he wrote a hand-written letter to his girlfriend, always writing down sentimental sayings. MC Seo Jang-hoon, who heard Kang Ha-neul's emotional quote, said, "You're not an ordinary person," and said, "You're not an ordinary person." This arouses curiosity, raising curiosity about what kind of quote Kang Ha-neul wrote in the letter.
Kang Ha-neul says that when he goes to a karaoke bar with actors Kim Woo-bin and Lee Jun-ho, who filmed the movie 'Twenty' together, he calls himself 'the one in charge of singing.' As Movengers' song requests poured in, Kang Ha-neul moved people's hearts by passionately singing Lee Moon-se's 'When Love Passes' with his sweet voice. MC Shin Dong-yeop said, "What would have happened if I hadn't ordered it? "For the first time in the history of 'My Little Old Boy,' I sang a complete song," he said, eliciting applause.
Kang Ha-neul, who is known for his great personality as well as his handsome appearance and is known as the 'Vending Machine of Beautiful Stories' in the entertainment industry, is embarrassed by the testimonies of heartwarming stories that pour in without fail even on this day. It is said that he once met a staff member who had filmed a movie with him and gave him a huge gift while chatting with him. When the identity of the gift Kang Ha-neul bought for the staff was revealed, everyone in the studio was shocked and couldn't keep their mouths shut. It is said that the MCs and the Movengers then hurriedly poured out their playful self-interest, saying, "The computer is broken" and "We need to do ceiling construction," making the filming site a sea of laughter.
Kang Ha-neul's inexhaustible charm can be seen in 'My Little Old Boy', which will be broadcast at 9:05 pm on the 15th.
Taeyuna, Ten Asia Reporter youyou@tenasia.co.kr