TV
Actor Song Joong-ki, "I can no longer appear in 'Hwaran' with no guarantee after the birth of my child."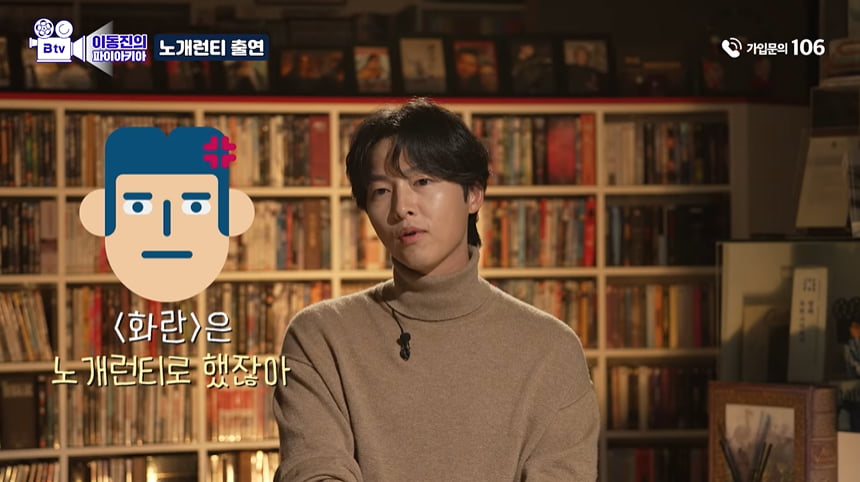 Actor Song Joong-ki mentioned the reason why he appeared in 'Hwaran' with no guarantee.
On the 11th, actor Song Joong-ki of the movie 'Hwaran' (directed by Kim Chang-hoon) appeared on the YouTube channel 'B tv Lee Dong-jin's Piakia'.
Following the released 'drama, the movie is also the work of a lifetime?! In 'Secret Story of Hwaran', Song Joong-ki had an in-depth conversation with critic Lee Dong-jin about his past filmography and his new work 'Hwaran'.
Song Joong-ki, who attracted attention by appearing in 'Hwaran' with no guarantee, said, "Things have grown bigger. I'm starting to worry that the people who give me my next project will say, 'Why are you accepting it now and not then?' My baby was born not long ago, so I have to work hard. "No. The production crew watching, it's not possible anymore," he said, bursting into laughter.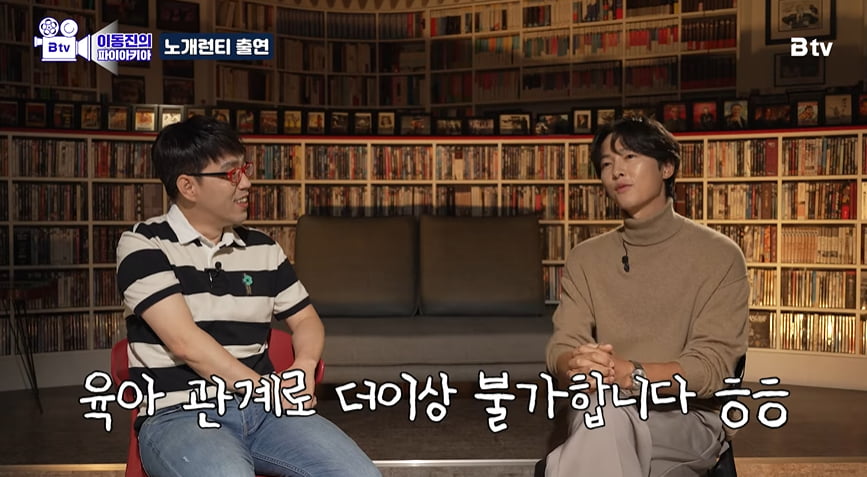 He continued, "Actually, I was hoping that the story of no guarantee would not come out. There could be misunderstandings. I was not offered a script for 'Hwaran', but it was a script that the distributor asked me to read while rejecting other works. It was a very attractive script. "I thought that if the production cost went up because of me and a commercial box-office formula was adopted, its appeal would disappear. That's why I made the suggestion, but I feel like it ended up winning over the audience," he added.
Regarding the impression he had after reading the script for 'Hwaran', Song Joong-ki said, "When I first saw it, it felt like old flooring covered in dirty things. It was so frustrating that I couldn't breathe. Ikjun Yang's 'Dungfly' and 'Sinful Girl' "I really liked the dark and eerie feeling of watching '," he said, expressing his affection.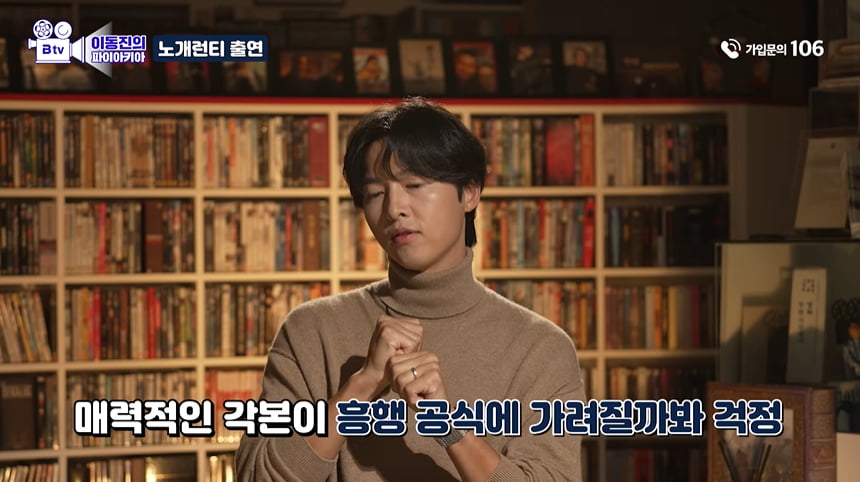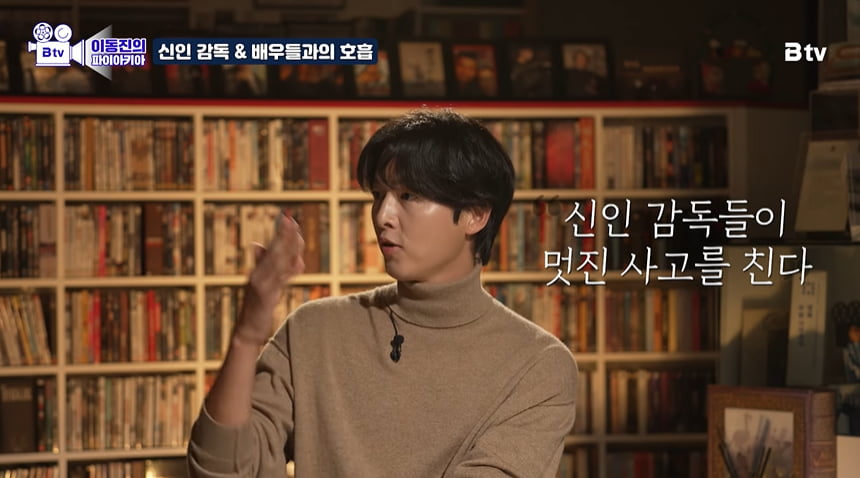 Critic Lee Dong-jin, who heard this, said, "It is not simply a matter of lowering the guarantee or production cost. As the production cost increases and the work becomes a masterpiece, the freedom of the creator is often restricted." Song Joong-ki explained, "We might add unnecessary scenes to break even. I was worried that if that happened, the charm of the script would be lost."
The film 'Dwaran' was invited to the Un Certain Regard section of the 76th Cannes International Film Festival. Song Joong-ki opened up about his feelings while walking the red carpet at the Cannes International Film Festival. Song Joong-ki appeared humble, saying, "I heard the news while filming in Hungary, but I couldn't concentrate on filming. It was such a great honor. Some people say it's a shame I couldn't go to the competition section, but I was happy that I went. I can't express it in words." showed.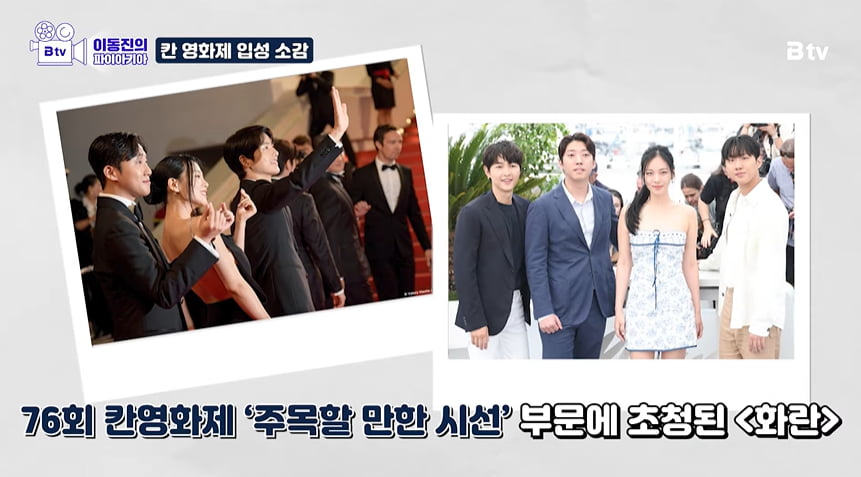 Song Joong-ki, who debuted in the 2008 movie 'Ssanghwajeom' and has already been in his 14th year, mentioned the role he would like to play. Song Joong-ki said, "There is a movie called 'Crimson Tide'. It is a work about the psychological battle between two men, and I want to play a role that pushes forward with tenacity like Denzel Washington. Thankfully, my dream of becoming a werewolf came true with 'A Werewolf Boy.' "I'm looking for a story about a vampire. Like any actor, I want to do a variety of projects and act," he said.
The movie 'Hwaran' is a noir drama depicting the story of a boy, Yeon-gyu (Hong Sa-bin), who wants to escape from the hellish reality, meets the middle boss of an organization, Chi-geon (Song Joong-ki), and ends up in a dangerous world together. Song Joong-ki played the role of Chi-geon, the middle boss of an organization who has learned his own way to survive in a harsh reality, and reaches out to Yeon-gyu, who is living with a similar wound as him.
Reporter Ha-neul Lee, Ten Asia greenworld@tenasia.co.kr