TV
Jo Bo-ah's eyes are irresistible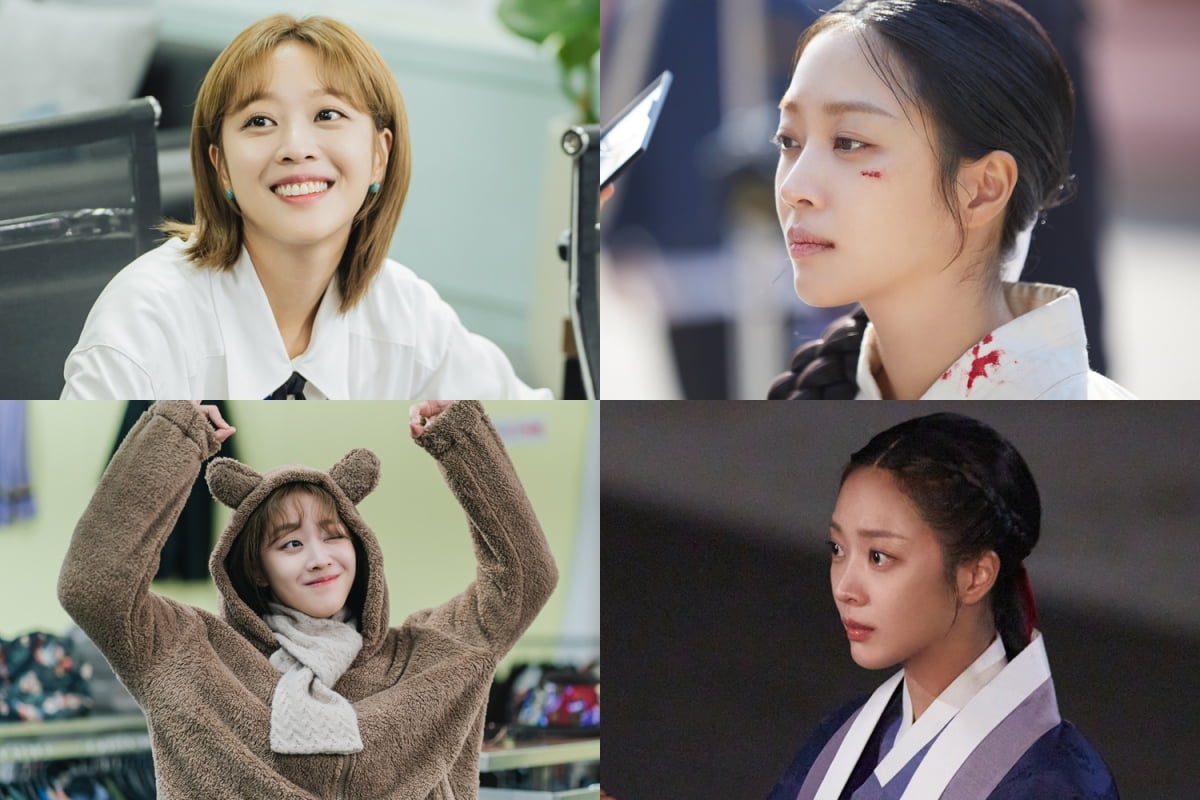 Actress Jo Bo-ah attracts attention by turning every role she plays into a life-long character.
In the JTBC Wednesday-Thursday drama 'This Love Is Force Majeure' (written by Noh Ji-seol, directed by Nam Ki-hoon, produced by SLL and C-JeS Studio), Jo Bo-ah plays the role of Hong-jo, a civil servant at Onju City Hall full of lovely charm and salty taste, and Primrose, a shaman who is his previous life and has a strange fate. It shows extreme acting.
Previously, Jo Bo-ah injected life into the character of 'Hong Jo' by completely melting her own charm, which was not made up, into the character. Hongjo, who poured passion into everything she did and was kind to those around her as much as she was lonely, embodies the aspects that Jo Bo-ah has shown through various media.
In addition, he aroused interest by creating a bickering 'dislike' chemistry with Rowoon (played by Jang Shin-yu) in the beginning of the play and a desperate unrequited love with Ha-jun (played by Kwon Jae-kyung), and from the latter half of the play, he was immersed in Rowoon, stimulating the love cells of viewers to the fullest. and proved the power of the 'Romance Goddess'.
Thanks to this momentum, Jo Bo-ah displayed her mature acting skills in the role of Primrose, whose personality is very different from that of Hong Jo. Every time Hongjo's past life, Primrose, who began to unravel from the mid to late half, appears, Jo Bo-ah's deep inner acting with eyes and a weighty tone of dialogue can be seen, and each ending stimulates the tears of the viewers and makes them think, 'Another character has been added to life.' ' drew a response.
In particular, the scene where she cursed blood while being tortured and hugged Rowoon (played by Mujin) on a snowy field and cried in tears was mentioned on various SNS and communities immediately after the broadcast, and viewers praised Jo Bo-ah. This supported Jo Bo-ah's ranking as the highest overall topicality among performers.
Jo Bo-ah showed off her ever-changing charm through 'This Love Is Force Majeure'. Attention is being paid to how he will show his growth as a character in the final episode.
Meanwhile, JTBC's 'This Love Is Force Majeure', in which Jo Bo-ah is active, is an irresistible romance between Lee Hong-jo, a low-ranking civil servant who obtains a banned book that was completely sealed 300 years ago, and Jang Shin-yu, a lawyer who becomes a victim of the banned book, on the night of the 12th. The final episode airs at 10:30.
Ryu Yae-ji, Ten Asia Reporter ryuperstar@tenasia.co.kr