TV
"She's prettier than Suzy" Song Sae-byeok had a crush on his wife for 10 years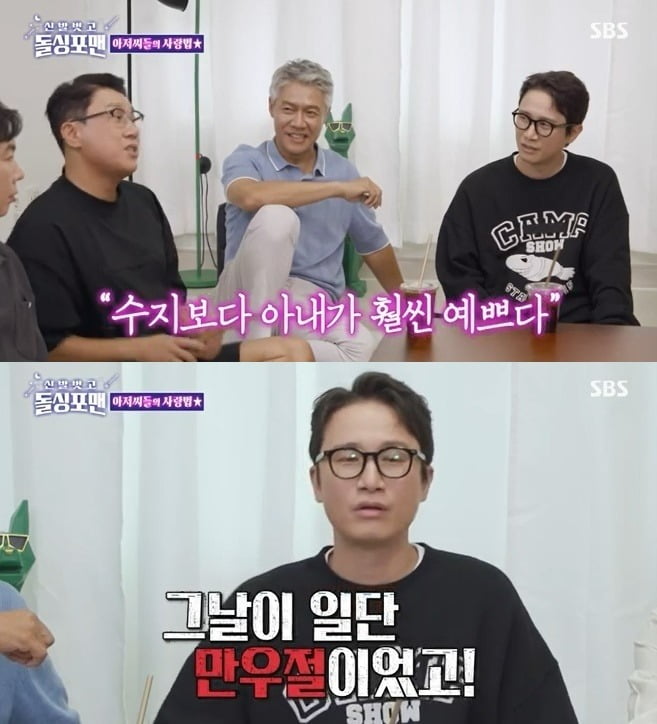 Actor Song Sae-byeok revealed his love story with his wife.
Uhm Jung-hwa, Song Sae-byeok, Bang Min-ah, and Park Ho-san appeared as guests on the SBS entertainment show 'Single for Men with Shoes Off', which aired on the 10th.
On this day, Song Sae-byeok announced that he had decided to marry his wife after 10 years of unrequited love. Park Ho-san said that he was a witness and said, "I knew that Song Sae-byeok liked it, but my wife did not accept it. She also had her own relationship." Song Sae-byeok also got angry and said, "I also had a relationship once in the middle."
Regarding the reason why he couldn't confess to his wife, who was a junior at the theater at the time, he confessed, "Because I didn't have money, I became passive as a person. I only ended up suffering because I liked him."
He said, "Later, I was lucky enough to appear in a movie, so I had money to pay for dates. So, I started sending texts, eating, and even watching a movie."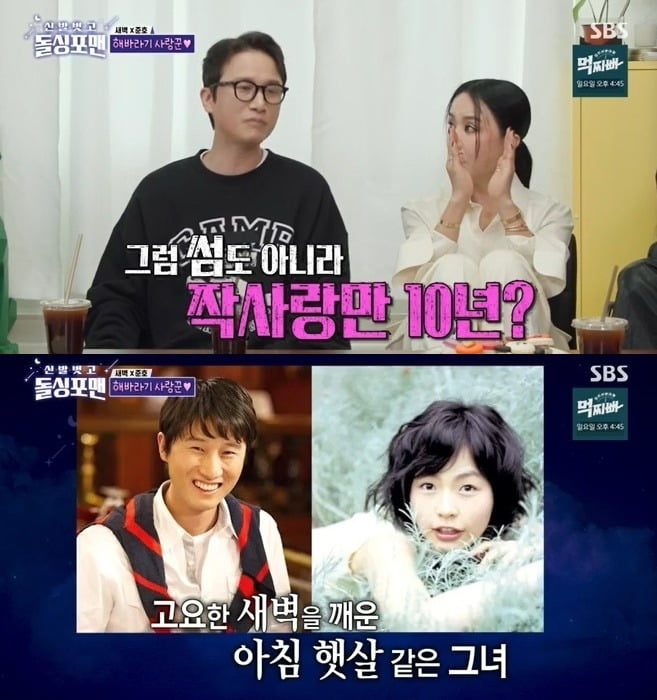 Song Sae-byeok, who confessed at the market, said, "I gathered courage while having a glass of makgeolli at the Gwangjang Market. I said, 'I think I like you.'" He continued, "My wife didn't answer right away and walked for a while. I held her hand, but she stayed still. That day." "I even kissed him in front of my house," he said.
When Lee Sang-min asked, "I heard you said your wife is much prettier than Suzy," Song Sae-byeok said, "Oh, that day was April Fool's Day." He added, "April Fool's Day is my wife's birthday. Because of my schedule at the time, I couldn't prepare a birthday present, so I just gave lip service." There were all Suzy fans in the audience. "I just gave it a try. When I got home, my wife liked it," he said, making everyone laugh.
Taeyuna, Ten Asia Reporter youyou@tenasia.co.kr