TV
Park Na-rae, "First trace in Banjiha, living just looking at the view of feet"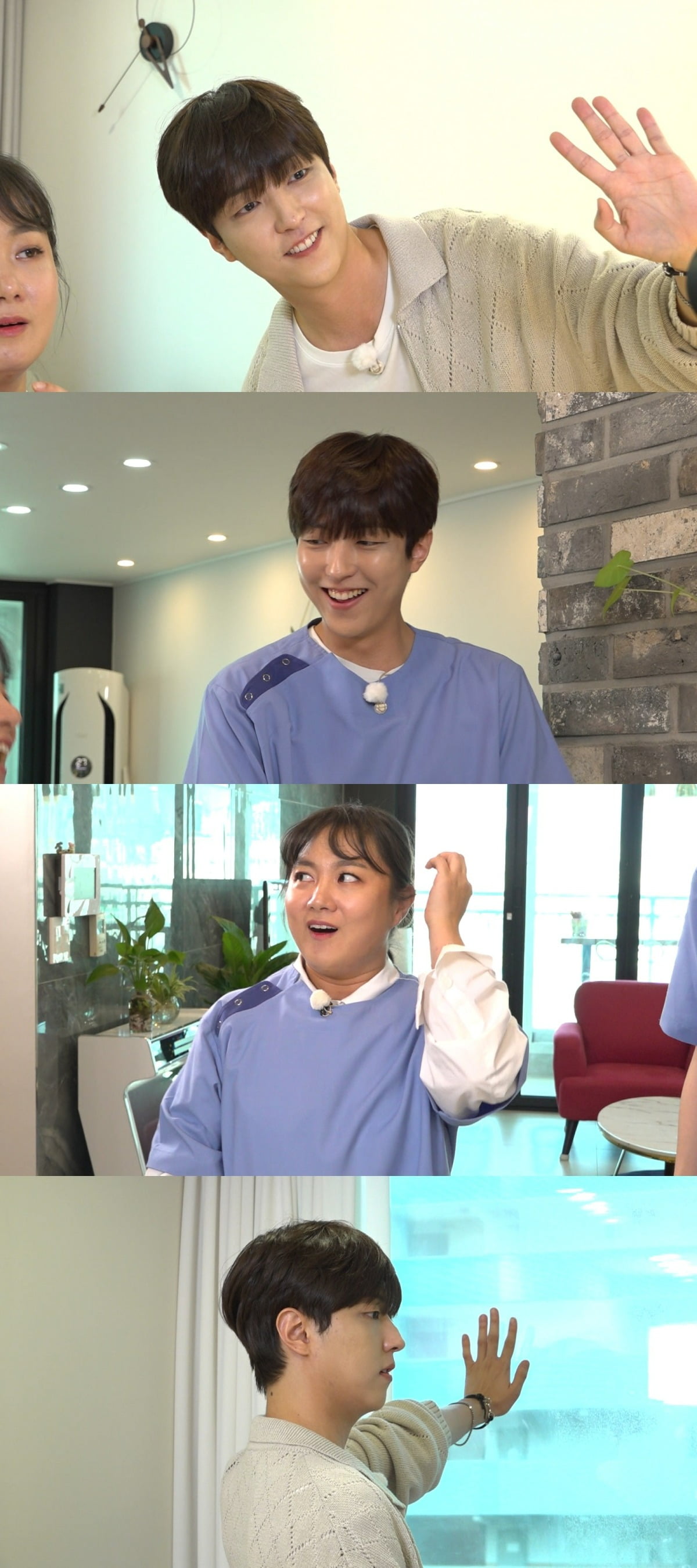 Comedian Park Na-rae, who won a bid for a single-family home in Itaewon, Seoul, for 5.5 billion won, reminisces about her first time living alone in a semi-basement.
MBC's entertainment show 'Save Me!' to be aired on the 12th. In 'Holmes' (hereinafter referred to as 'Holmes'), actress Lee Yu-jin sets out to find a property for sale.
On this day's broadcast, a prospective nurse couple who is in a secret in-office relationship appears as a client. The current clients are a couple of operating room nurses at a hospital that was the filming location of the drama 'Wise Doctor Life', and they have decided to get married after five years of secret dating. The two say they are having trouble finding a new home due to their irregular work schedules and ask them to find a pretty new home. The prospective couple wanted a property for sale close to a subway station on Line 5 for a quick commute, and a place within 30 minutes of public transportation to work. Also, I hoped for a hobby space where I could watch movies, and I hoped for good restaurants, cafes, and parks near my house. The budget stated that sales could range from 500 to 600 million won.
In the Bok team, actress Lee Yu-jin, who became a hot topic after decorating a semi-basement rented room herself, appears. Lee Yoo-jin, a rising star in the entertainment industry, drew attention by confidently saying, "I will show you MZ's footwork skills" when asked about her thoughts on appearing on the show.
Lee Yu-jin heads to Sinjeong-dong, Yangcheon-gu with Bok team leader Park Na-rae. It is said to be for sale in a double station area near Sinjeong Station and Kkachisan Station on Line 5 and to be remodeled in 2021. Lee Yu-jin, who checked the open view of the living room, said, "People must live by looking at the light. "I live in a semi-basement, so I really like this view." Na-rae Park responded, "My first room was also semi-retired. "At that time, I only lived by looking at the feet of passers-by," I agree.
Lee Yu-jin, who was looking into the house in earnest, suddenly changes into the gaze of an expert. While checking the kitchen hood, he also shared his own cleaning know-how, saying, "When cleaning the hood, it is easy to boil water, let it steam, and then wipe it." In response, Deok Team announcer Kim Dae-ho made people laugh by saying, "When grease drips from the hood, I cook by avoiding the area where it drips."
Lee Yu-jin also pours out her opinions about the interior of the property. "It's an interior that suits your taste. Park Na-rae, who went with her, was taken aback when she said, "It doesn't suit the client who is from the MZ generation," but it is said that she gave out various tips for easily changing the interior, raising expectations.
A nurse couple about to get married looking for a new home will be broadcast on the same day at 10 PM on 'Save Me!' It will be revealed in 'Holmes'.
Taeyuna, Ten Asia Reporter youyou@tenasia.co.kr