TV
36-year-old Catholic woman "I want a professional spouse with Hyun Bin and Cha Eun-woo's face"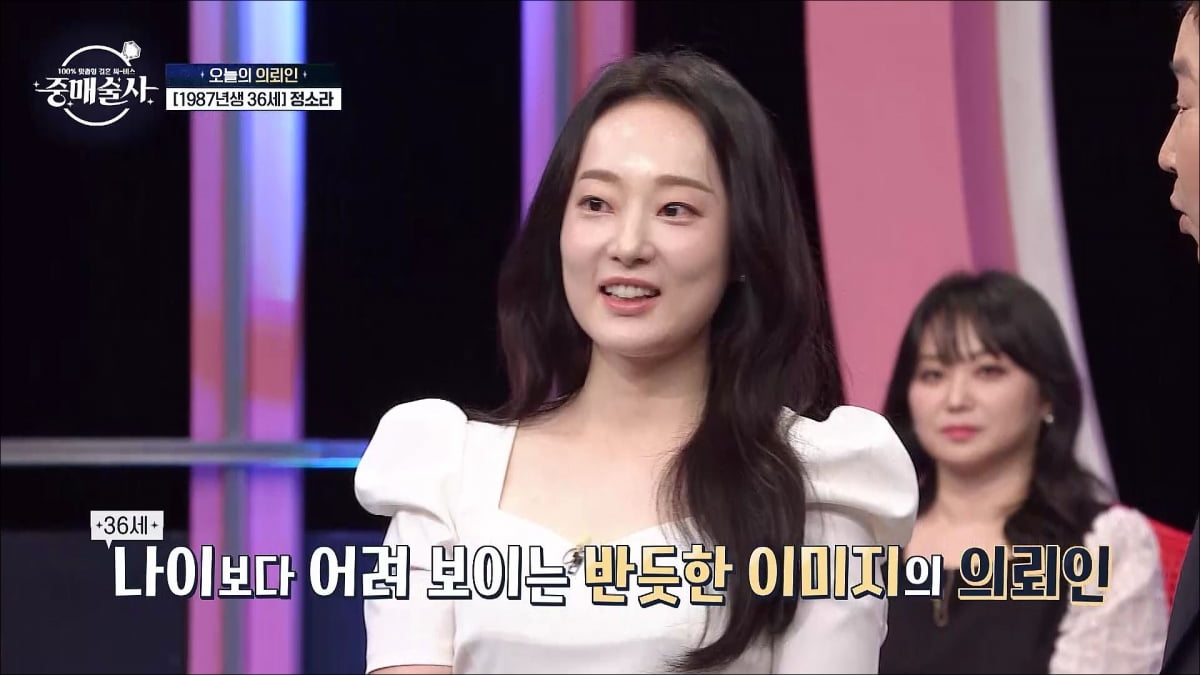 In the 14th episode of KBS Joy, Smile TV Plus' 'Matchmaker', which aired on the 5th, the client Jeong So-ra, a 36-year-old 'engineering girl' who overcame difficult times through the power of religion and is in charge of AI-related work at an IT company in Pangyo, appeared.
The client, who has a youthful appearance and a humorous personality, said, "It's unfilial because I haven't been able to get married yet," and explained the reason for appearing on The Matchmaker, saying, "I've been dating non-stop since college, but it didn't lead to marriage."
The matching score of the client, who showed a variety of experiences such as working as an AI weather caster and KBS reporter and a sincere belief in religion, was 79 points, and the matchmakers cited a graduate from a prestigious university, a well-maintained appearance, and a job with a guaranteed retirement age as plus factors. However, the age of marriage and stubborn spouse conditions acted as negative factors.
Yellow matchmaker Jeong Soo-mi said, "My appearance and qualifications are perfect, but my age is relatively disadvantageous," and Blue matchmaker Park Geun-deok said, "In the marriage market, stubbornness should be inversely proportional as you get older, but I still seem to have a stubborn side." The reason for the point deduction was explained.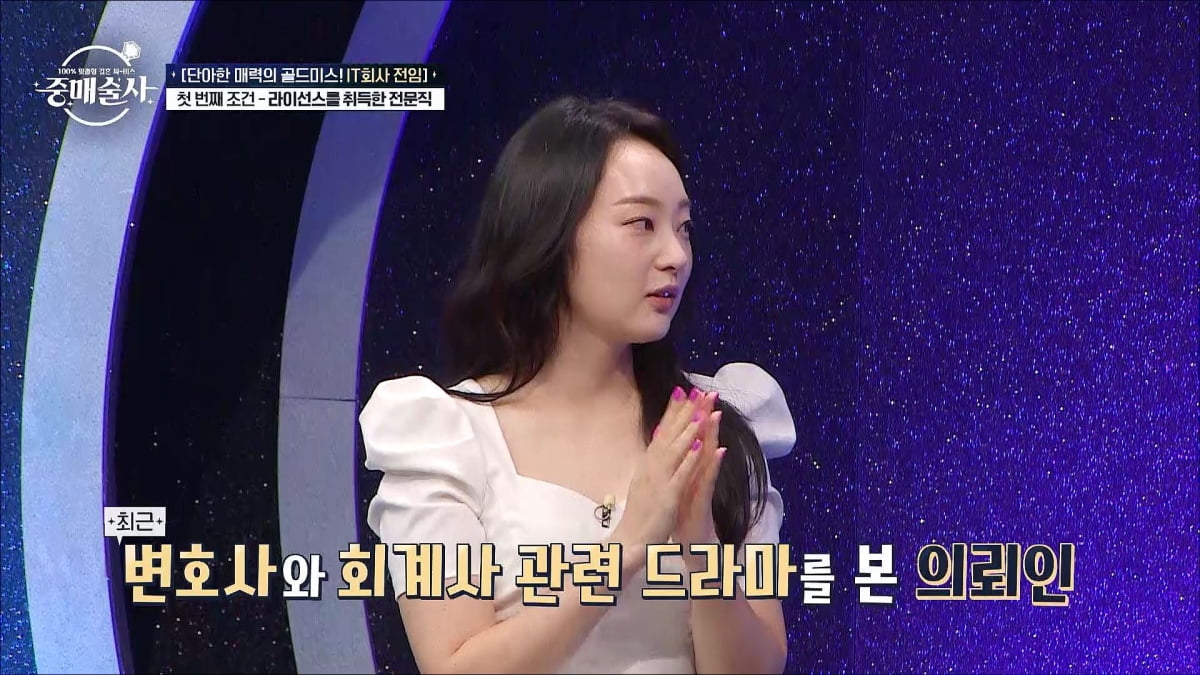 The client, who is in charge of AI service planning and specialized work in the IT industry, said, "I recently watched a drama featuring a lawyer or an accountant, and I really enjoyed it," and put 'a licensed professional' as the first spouse condition.
To verify the conditions, the specifications of the Seonnam were revealed, and the unique history of Red Seonnam, who served as the CEO of an AI startup and had a similar occupation to the client, was revealed and attracted the client's attention. Shin Dong-yeop was surprised by Red Seonnam, who explained, "In Yeouido in 2012, all solo artists from all over the country gathered together at the same time," and asked, "Are you the one who planned that?"
The client continued to select 'a waist circumference of 34 inches', 'a mother-in-law with social life', and 'a man who can understand religious activities' as conditions for a spouse.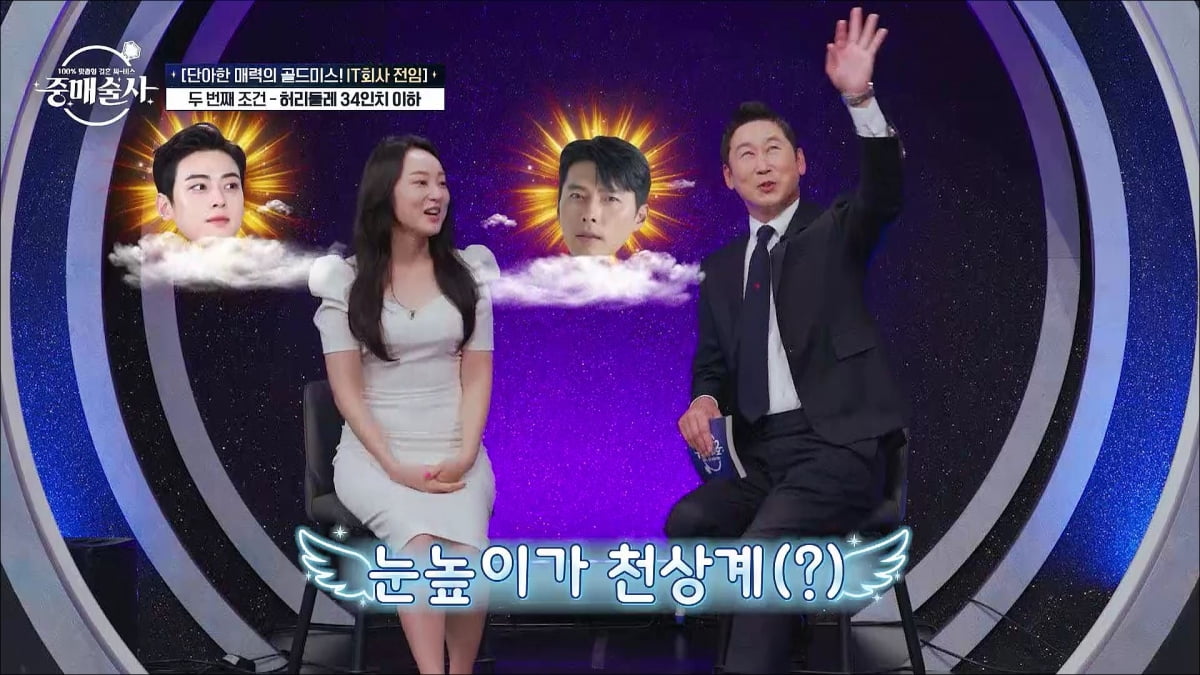 "If you look at people around me who have been working for a long time, there are people who only have a big belly. I wish my stomach was bigger than my chest," he said. For the first time as a matchmaker, he measured the waist circumference of a client who set the condition of 'waist circumference 34 inches' to verify whether the spouse met the condition. went through the process.
"When I was young, I liked idols like Cha Eun-woo, but now that I'm over 30, Hyun Bin looks so good-looking," and added, "Shin Dong-yeop is also my ideal type," to which Shin Dong-yeop made a witty joke, "Then, shall we measure my stomach?" He handed it over and gave me a smile.
Following the third condition of 'a mother-in-law who has lived a social life', which even matchmaker Green Park Jeong-won, a professional pack bomber, recognized as "wise," the client, a Catholic, who put forward the condition of 'a man who can understand religious activities', said, "Religion is not "It's fine if they're the same, but if they're different, it doesn't matter as long as there's no interference or coercion," he said, adding a detailed explanation of the conditions and conducting one-on-one dates with good men to verify the conditions.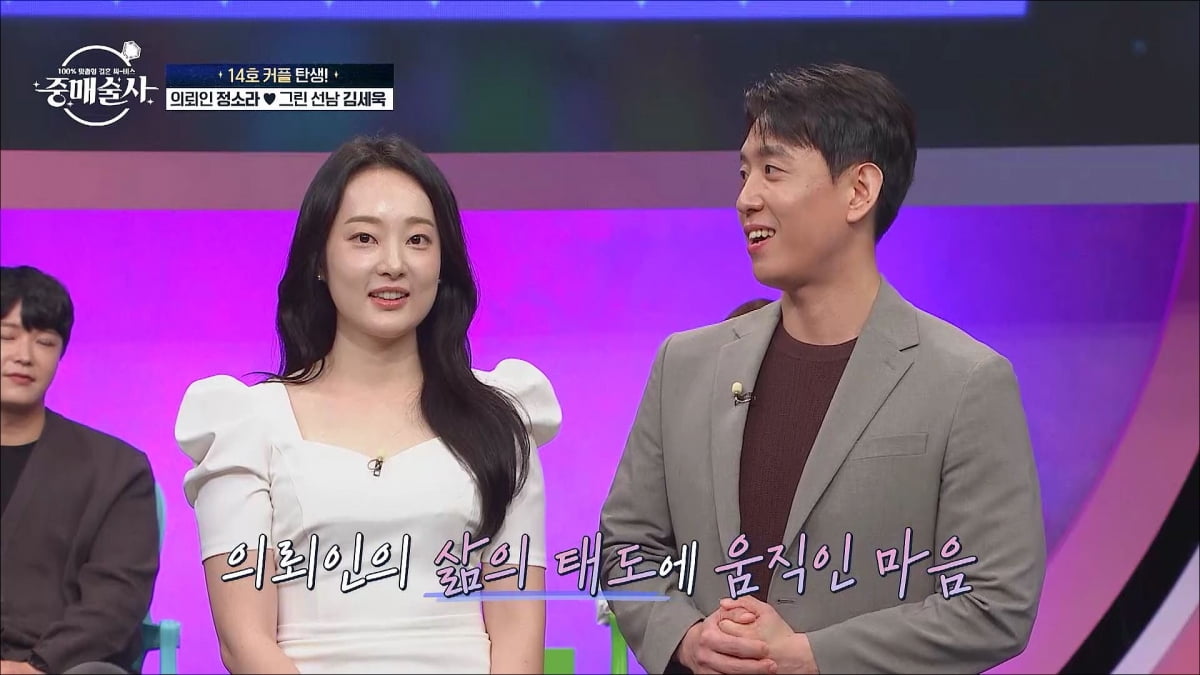 At the end of the one-on-one date, during the time to check the hearts of the handsome men, the client predicted the number of handsome men who were likely to press the button, saying, "There was someone who didn't seem to be in the conversation," and when the client correctly guessed the number of people, all the performers He showed a surprised reaction.
The client, who wanted to make multiple choices in a difficult decision by asking, "Is it just one person?" chose Kim Se-wook, a green handsome man who conveyed his heart through singing, saying, "He's better at singing than I thought," and Green Seon-nam, an accountant at an accounting firm, was "feminine and true." He responded, "He is someone who is sincere about marriage," and the 14th 'Matchmaker' couple was born.
Matchmaker Park Jeong-won Green, who succeeded in matchmaking after 10 appearances, expressed his feelings about obtaining his first matching ring, saying, "Actually, I was hurting my pride and couldn't sleep, but now I feel like I can sleep with my legs stretched out."
'Matchmaker' airs every Thursday at 10:30 p.m.
Taeyuna, Ten Asia Reporter youyou@tenasia.co.kr