TV
Gwanghee unfollowed Im Siwan on SNS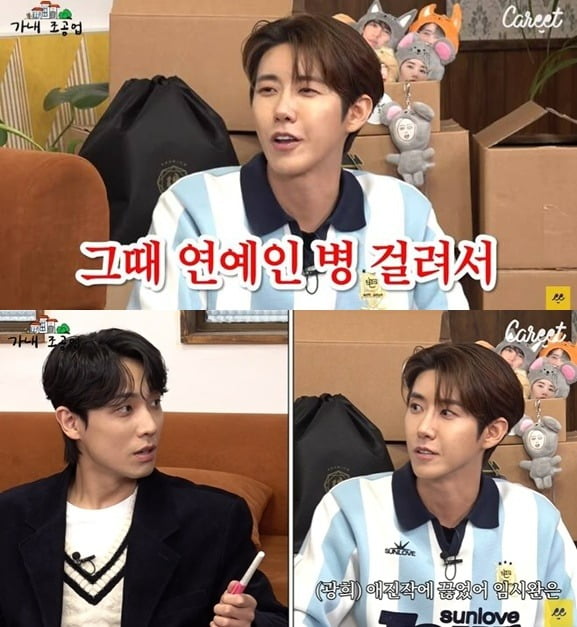 Hwang Kwang-hee, a former member of Empire's Children, revealed that he suffers from celebrity disease.
On the 5th, Hwang Gwang-hee's best friends Yoon Doo-joon, Jung Yong-hwa, and Lee Jun appeared as guests on channel 'Carit's content 'Cottage Industry'.
On this day, Jung Yong-hwa said, "I was disappointed with Kwang-hee. I stopped following him." In response, Hwang Kwang-hee explained, "I got celebrity disease at that time. Isn't there something I set to 0 to give it a feel?"
Jung Yong-hwa said, "I thought we were naturally following people. I went in to contact them, but they were unfollowed. When I saw that, I called them right away and asked, 'How can I unfollow you?' "He did it. Then he ended up doing it again," he revealed.
Hwang Kwang-hee said, "I only wanted to do the members, but Yonghwa wanted to do it, so I even followed Yonghwa. Then the number became 9. He expressed his apologies, saying, "I stopped doing this because I thought I shouldn't do anything like this." He said, "I killed you twice."
When asked if Im Si-wan also quit, Hwang Kwang-hee said, "I quit because I was struggling, Im Si-wan." He added, "He beat my follower count, didn't he? I wonder how much more it will go up when he does 'Squid Game 2'. You guys don't know that kind of pain."
Taeyuna, Ten Asia Reporter youyou@tenasia.co.kr