TV
Weren't Han Hyo-joo and Jo In-seong married?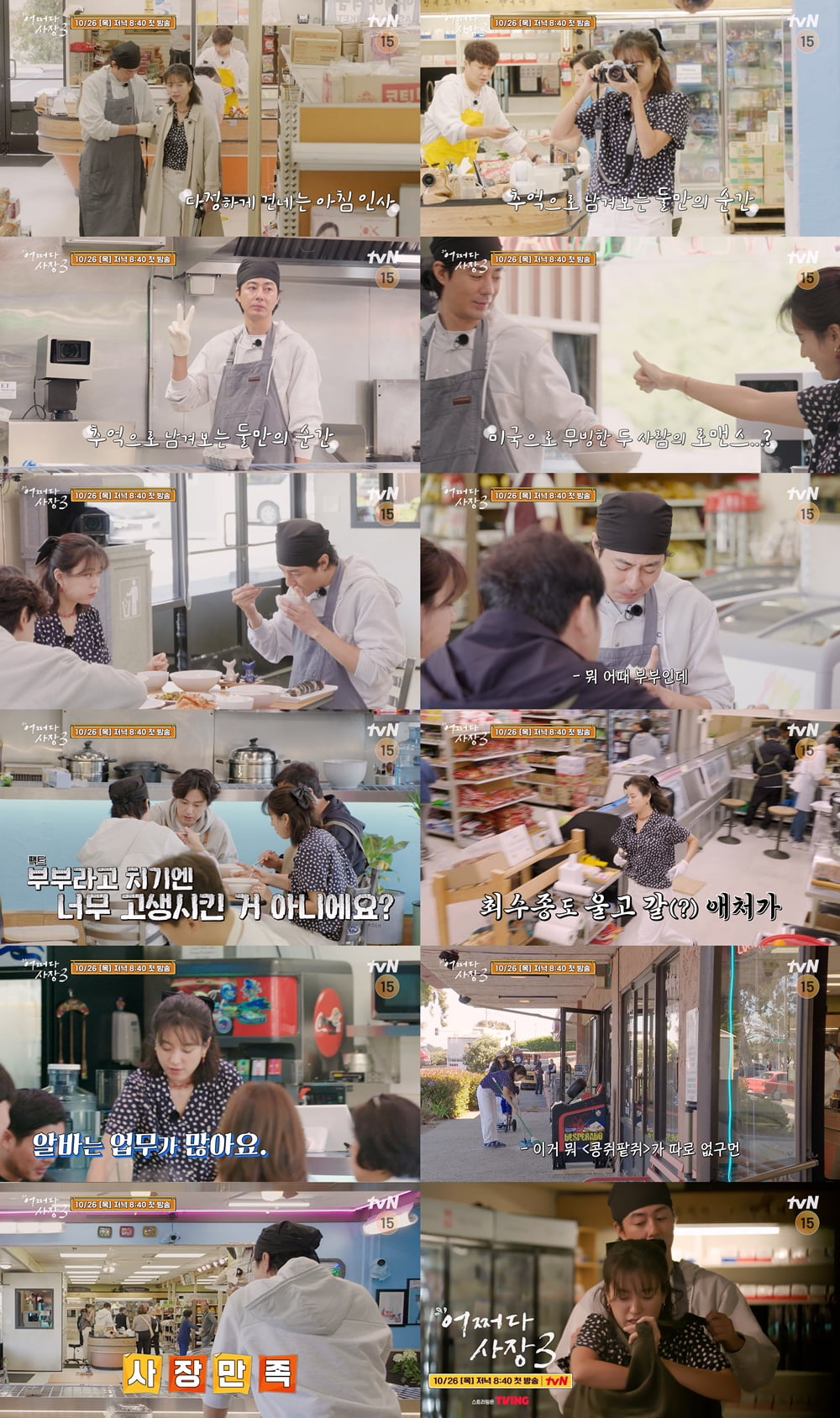 The reunion of Jo In-seong and Han Hyo-joo, the couple from the Disney+ original series 'Moving', was revealed on tvN's 'Sometimes the Boss 3'. Wife Han Hyo-joo came to the United States with her husband Jo In-seong. Jo In-sung and Han Hyo-joo's chemistry as a real-life couple outside of 'Moving' is predicted, raising expectations for the show.
On the 5th, tvN's 'Somehow the Boss 3' released the third teaser video. Han Hyo-joo appeared as a part-time worker at an American Korean supermarket run by Cha Tae-hyun and Jo In-seong, and the three specially invited talented people, Park Byeong-eun, Yoon Kyeong-ho, and Lim Joo-hwan, were captured.
In the teaser video, when Han Hyo-joo enters the supermarket, Jo In-sung is happier than anyone else and applauds. While informing Han Hyo-joo of his work, he shows the appearance of a trustworthy boss, saying, "I will do this myself." However, Han Hyo-joo's shocked appearance continues, "You say I have to do all of this?", causing laughter.
In another teaser video, Jo In-seong is seen greeting Han Hyo-joo, who went to work at the supermarket with a dry cough, saying "Did you sleep well?" and affectionately accepting her bag, drawing attention. Next, the sweet appearance of Han Hyo-joo holding the camera and Jo In-seong making the V finger pose towards her makes even the viewers excited.
When Sangjangz and Albaz eat together, Han Hyo-joo, who was closely observing Jo In-seong eating, blurts out, "That's what I used to eat.." Jo In-seong said, "What's wrong? We're a couple," and the sight of them having a meal without a big deal gives off the vibe of a real-life couple.
Lim Joo-hwan, who was watching this, said, "Haven't we put them through too much trouble to be considered a couple?" and Choi Soo-jong was also shown crying(?), and Jo In-seong calling Han Hyo-joo endlessly was also revealed. Han Hyo-joo, who has a part-time job that involves a lot of work, including basic serving, answering phones, and cleaning in front of a supermarket, even grumbles, saying, "There's no such thing as 'Kongjwi and Patjwi.'"
In addition, the performance of Park Byeong-eun, Yoon Kyeong-ho, and Lim Joo-hwan, a trio of talented people who were specially invited for 'The Boss', is also expected to play, raising expectations for this broadcast.
'Somehow, I'm the President 3' starts on the 26th and airs every Thursday at 8:40 PM.
Kang Min-kyung, Ten Asia reporter kkk39@tenasia.co.kr