TV
'Drug inhalation' Jong-Hoon Yoon, his acting after taking the drug gave me goosebumps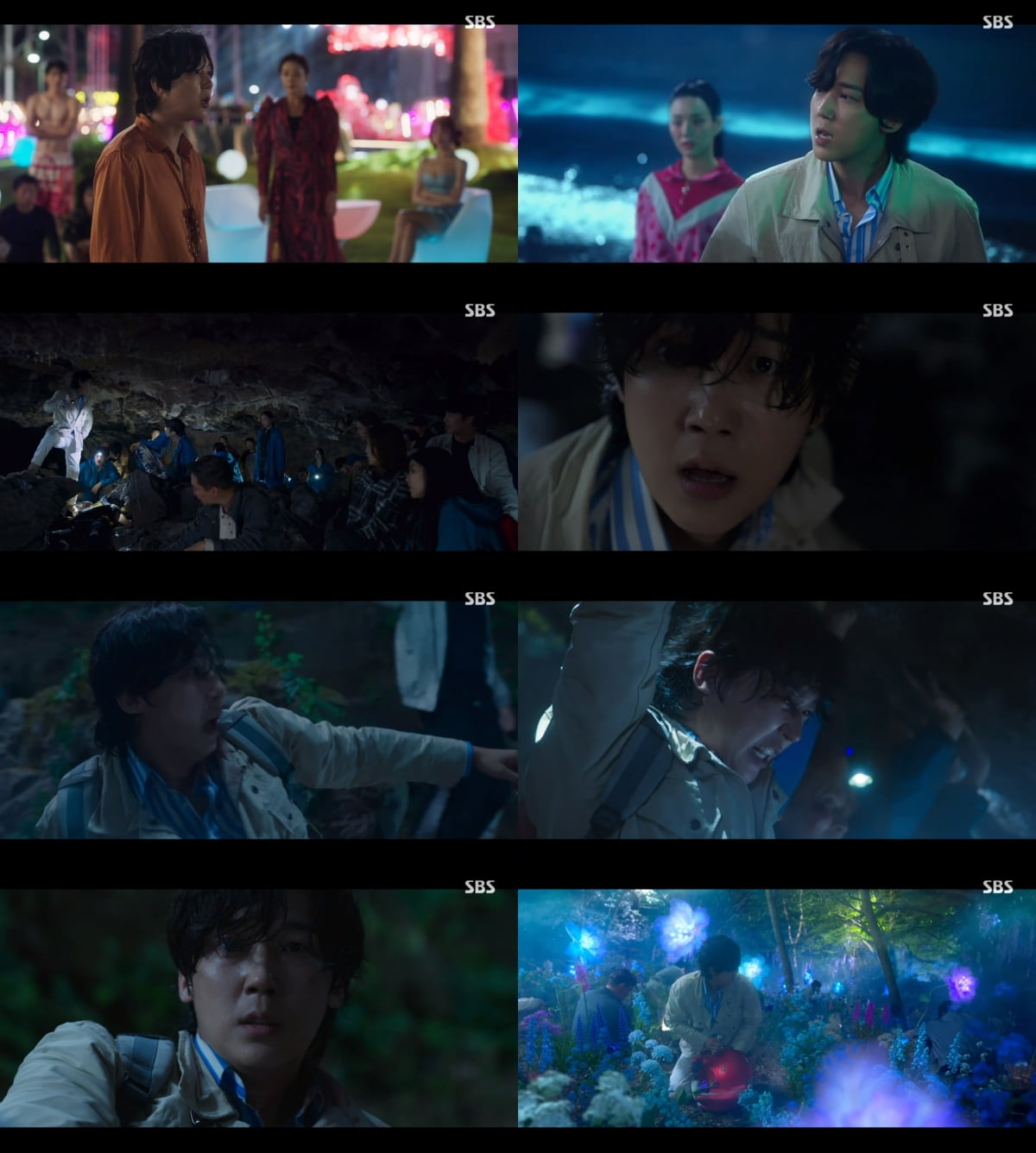 Actor Jong-Hoon Yoon appeared as the leader of the villains.
Jong-Hoon Yoon plays the role of Jin-Mo Yang, a selfish villain who leads evil deeds in the SBS Friday-Saturday drama 'Escape of the Seven' (directed by Dong-Min Joo, written by Soon-Ok Kim, produced by Chorokbaem Media and Studio S), which is receiving a lot of attention from viewers for its brutal survival. there is.
Episodes 5 and 6, which aired this week, have become more bloody and are rated for audiences aged 19 and over, and Yoon Jong-hoon's evil deeds have also been upgraded. First, Jong-Hoon Yoon took on the role of an instigator who seemed to lead the evildoers in the chaotic hell. When Min Do-hyuk (played by Lee Joon) and Nam Cheol-woo (played by Jo Jae-yoon) got into a fight because they were trapped on an island and called for rescue, he intervened and said that he would stop them with money. His shameless attempt to solve anything with money gave me goosebumps.
In addition, when trying to bury Joo Yong-ju (played by Kim Ki-du), who was murdered in the cave, he ordered those who hesitated to place stones one by one, and just before he was suddenly crushed by a falling rock, he appeared as the leader of the villains' actions, saying, "Let's save Monet first." presented.
Yoon Jong-hoon, who three-dimensionally expressed a character who seemed to have lost his mind in order to escape with his crazy-eyed acting, soon caused over-immersion. At every important moment, Yang Jin-mo's true self was a completely selfish villain among villains. When a person fell after being attacked by a swarm of bats in a cave and stretched out his hand for help, he made the foolish choice of pretending to help and escaping alone with only a first-aid bag. Next, the sight of him secretly trying to eat by himself instead of sharing the water in his bag showed the end of his boredom.
As each episode goes by, Yoon Jong-hoon's acting of evil deeds continues to impress. The shameless expression of ignorance of one's own mistakes and the unique mean-spirited tone have quickly become the characteristics of Yang Jin-mo's character. With the appearance of Matthew Lee (played by Eom Ki-jun), bloody revenge against the evildoers is finally beginning, and Yoon Jong-hoon is an important character who always provides clues to evil deeds, and attention is being paid to his passionate performance that will double the provocative development of the play.
Meanwhile, 'Escape of the Seven', where Yoon Jong-hoon's crazy acting can be seen, airs every Friday and Saturday at 10 PM.
Ryu Yae-ji, Ten Asia Reporter ryuperstar@tenasia.co.kr