TV
Park Na-rae revealed that her 'life teacher' Oh Eun-young was caught cheating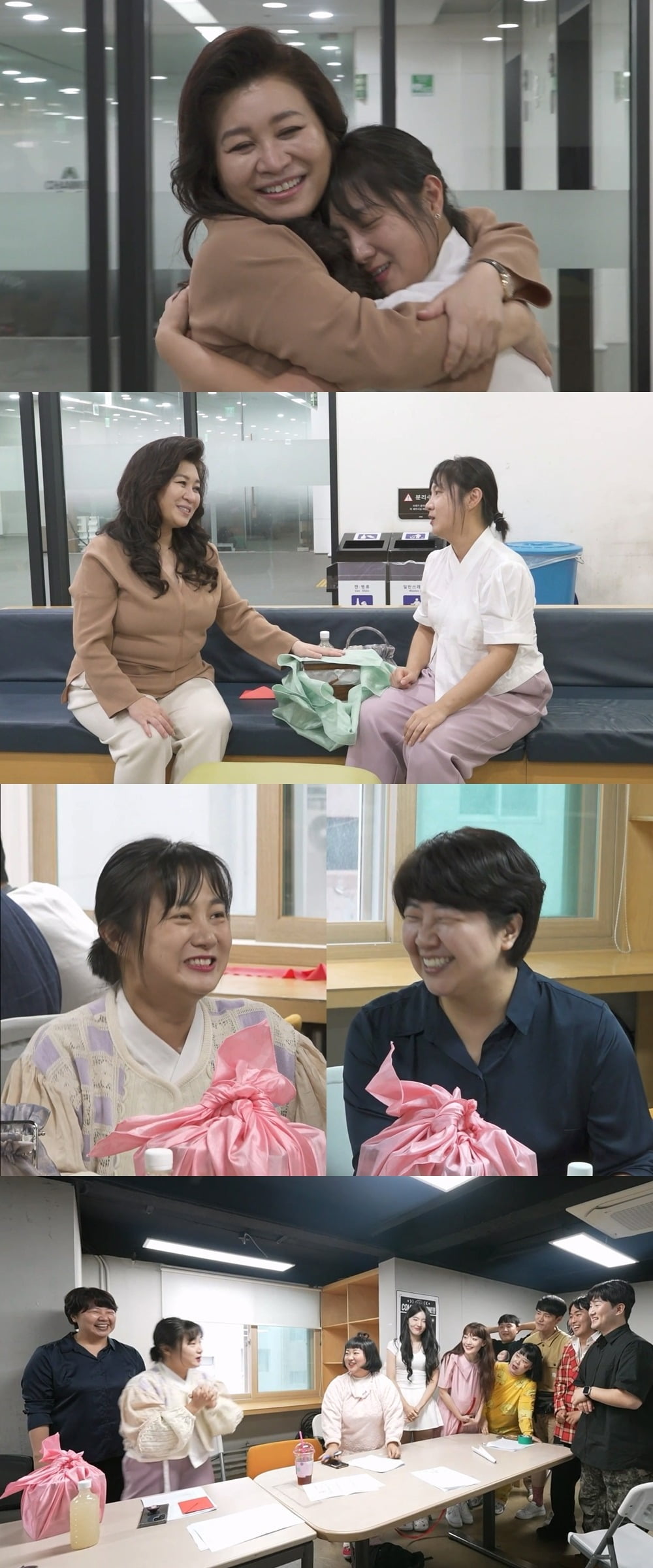 Park Na-rae of MBC's 'I Live Alone' is crowned the king of sincerity, from packaging 20 servings of 'K-holiday food' to hand-written letters and self-delivery. It raises curiosity about how Dr. Oh Eun-young reacted after receiving a thoughtful lunch box gift from 'former father-in-law' Park Na-rae.
In MBC's 'I Live Alone', which airs at 11:10 pm on the 29th, Na-rae Park is revealed to be personally delivering Chuseok food that she painstakingly prepared over two days.
Na-rae Park has prepared 20 servings of Chuseok food, including pork skewers, stingray stingray, and charcoal-grilled tteokgalbi, and neatly sets them in a three-tiered wooden lunch box. Na-rae Park, who finished wrapping the lunch box beautifully with a wrapping cloth, aroused admiration by preparing hand-written letters and Sikhye (sikhye) that she had written while cooking. He said, "If you're going to do this, you have to go to the end," emphasizing the 'I'm going to do it now' mentality.
Na-rae Park also personally delivers lunch boxes. Park Na-rae, 18 years after her debut, was seen making a golden comeback on KBS. She visited director Kim Sang-mi of 'Gag Concert' who took care of her when she was a rookie comedian. The director rejoices and says, "We succeeded!" and shares memories of the times that gave strength to each other. Na-rae Park also offers FLEX, a delivery food service for her juniors.
Na-rae Park goes to see psychiatrist Dr. Eun-young Oh, calling her "the teacher of life." When he first met Dr. Eunyoung Oh, he was caught cheating. He recalled that time, saying, "My face turned bright red." I wonder what Park Na-rae's secrets were that were discovered by Dr. Oh Eun-young.
Dr. Oh Eun-young, who saw Park Na-rae's face becoming thin after two days of cooking holiday food, was worried, saying, "She has lost weight." The sight of Na-rae Park feeling embarrassed and not knowing what to do with Dr. Eun-young Oh's generous praise, and Dr. Eun-young Oh hugging her tightly brings a smile to her face.
Na-rae Park, who returned home safely after completing the holiday food sharing, chose a unique first meal, saying, "I can't eat pancakes even if I die." It stimulates curiosity about what menu will be on the menu to celebrate the completion of Park Na-rae's sharing.
Park Na-rae's heart-warming holiday food sharing scene can be seen through 'I Live Alone', which airs at 11:10 pm on the 29th.
Kim Ji-won, Ten Asia reporter bella@tenasia.co.kr