TV
Park Kyung-hye, appearing in 4 works in a row in the second half of this year, "I'm busy, I'm busy"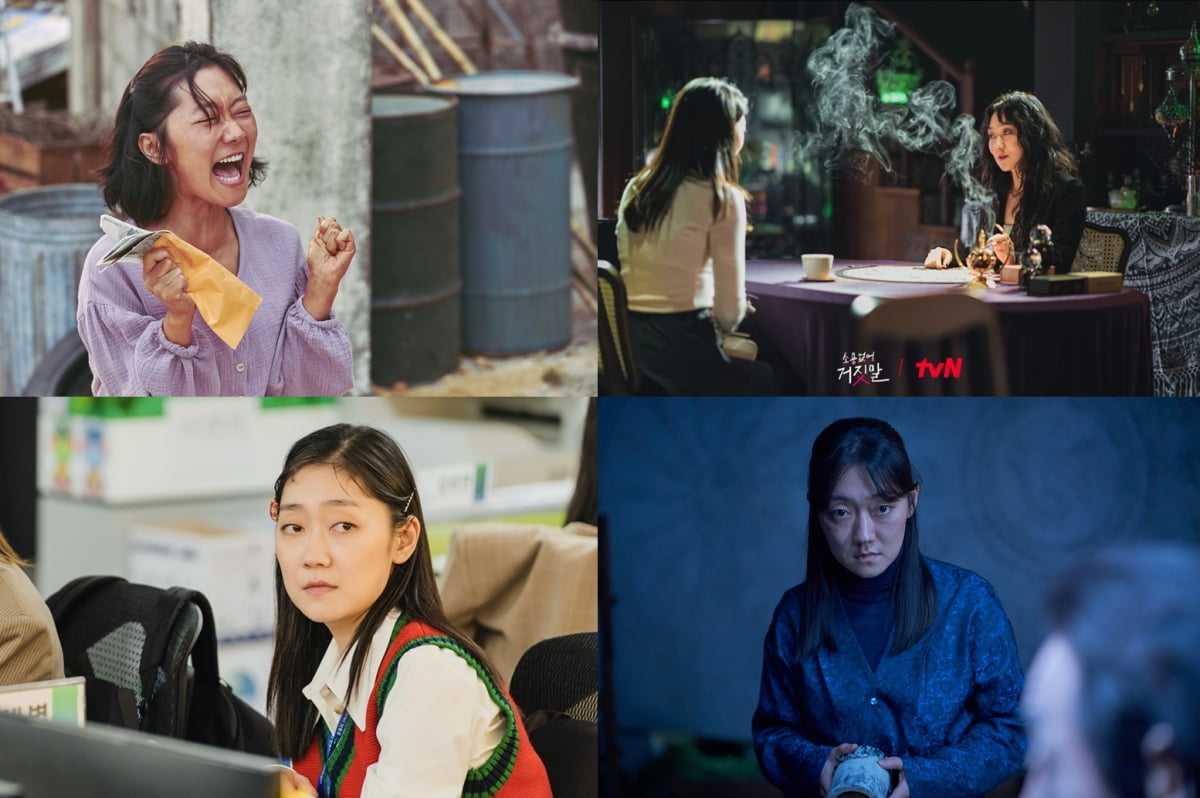 In the second half of this year, actress Park Kyung-hye appears in four works in a row, giving freshness to the public with her different face.
Park Kyung-hye has appeared in four works with completely different genres and characters, starting with the movie 'Smuggling', the tvN drama 'It's No Use Lies', the JTBC drama 'This Love Is Force Majeure', and the movie 'Dr. Cheon's Exorcism Lab: Secrets of the Snowy Scenery'. He continues his prolific career by making appearances one after another.
Park Kyung-hye appeared as the female diver 'Tok-suni' in the movie 'Smuggler', which caused a box office craze this year with a cumulative audience exceeding 5 million. Not only did the female divers who teamed up with Kim Hye-soo and Yeom Jeong-ah have a great chemistry, but they also played an active role as the bubbly youngest member of the loyal female diver team.
In the recently concluded tvN drama 'It's No Use Lies', she appeared as 'Cassandra', a tarot magician with a mysterious atmosphere. She added vitality to the play with her sly acting, and added interest by adjusting the tone of her voice and the strength and weakness of her facial expressions according to the scene and situation. He also played a part in the exciting development.
In the currently airing JTBC 'This Love is Force Majeure', he plays the role of 'Son Sae-byeol', an 8th grade civil servant at Wenju City Hall and Jo Bo-ah's workplace boss, and is attracting the attention of viewers as an 'office villain'. In the play, Park Kyung-hye plays an obnoxious character who harasses Jo Bo-ah with territoriality and bullying and dreams of romance at work, as if she were a character who might exist in real life, adding to the immersion of the play.
Park Kyung-hye is about to undergo another transformation in the movie 'Dr. Cheon's Exorcism Lab: Secrets of the Snow Scenery', which is scheduled to be released on the 27th (tomorrow). She plays the role of Sa-wol, who assists Heo Jun-ho's plan as Beom-cheon, who desires to become an absolute being, and is expected to leave a strong impact on the audience. Park Kyung-hye's unique atmosphere and dramatic emotions of the character are completed with captivating acting, simultaneously increasing audience immersion and tension.
In a previous interview, "I always enjoy and look forward to the days when I go to the filming set. All the time on set is precious, and I am happy when I am with the staff and actors. I am curious about my acting in 10 or 20 years. I hope so." Park Kyung-hye, who has expressed her endless love for acting, saying, "I want to grow quickly."
Based on positive energy, Park Kyung-hye solidly supports one axis of the play with delicious acting tailored to each character in each work and continues to expand her acting spectrum, so we are even more looking forward to her infinite transformation.
Ryu Yae-ji, Ten Asia Reporter ryuperstar@tenasia.co.kr