TV
Actress Jeon So-min, a happening that looks similar to Jung So-min?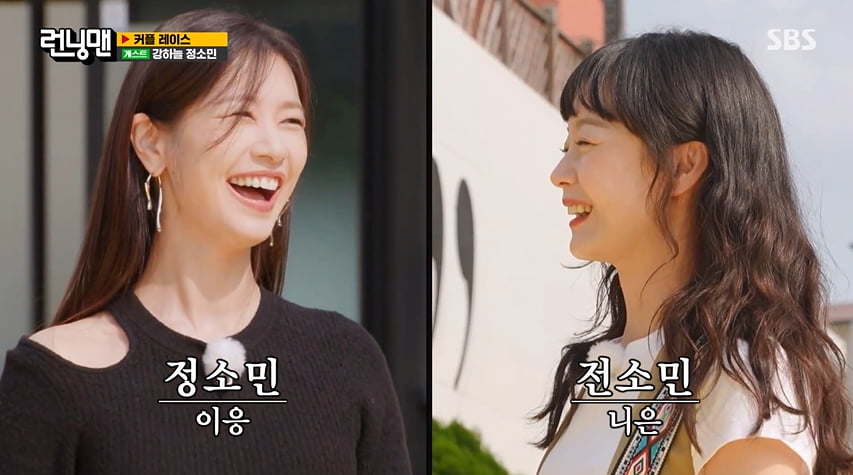 Actress Jeon So-min mentioned an incident that occurred because her name was similar to Jung So-min.
Actors Jung So-min and Kang Ha-neul from the movie '30 Days' (directed by Nam Dae-jung) appeared as guests on the SBS entertainment program 'Running Man', which aired on the 24th.
On this day, Jeon So-min revealed an episode related to the name of Jung So-min. Jeon So-min said, "Someone said he was a huge fan, so I called and he was a fan of Jeong So-min." In response, Kang Ha-neul also said that his real name is the same as actor Kim Ha-neul and said, "When I debuted, I thought I should change it because I was a junior, so I changed it."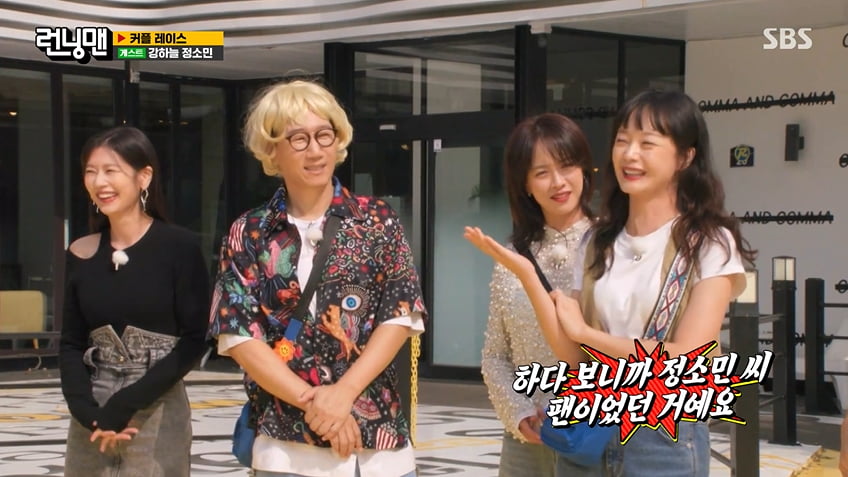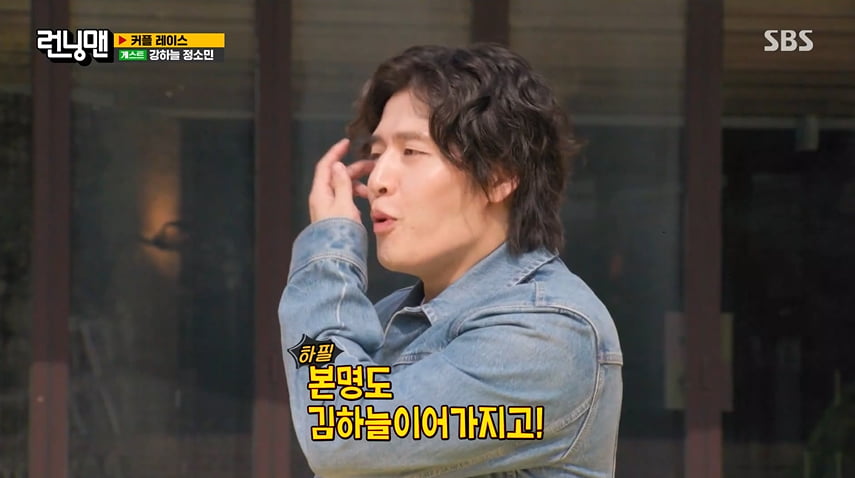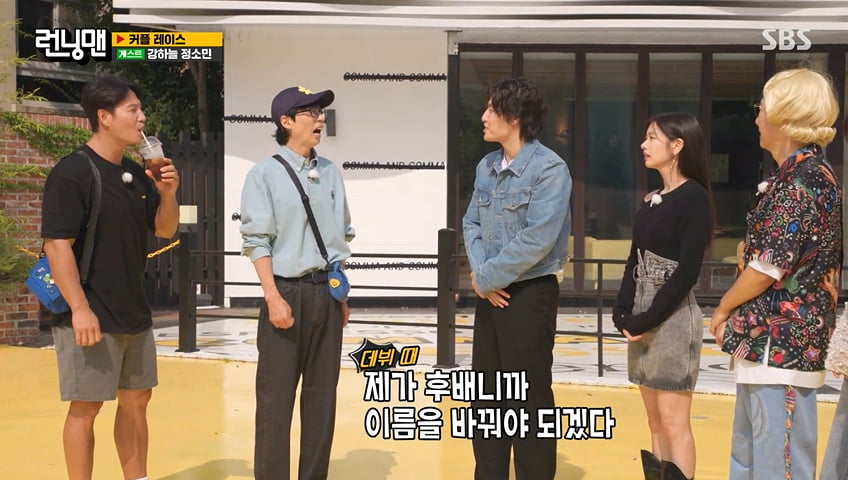 They played the game and matched as couples. Each person chose a partner, and Kang Ha-neul became a couple with Jeon So-min. Jeon So-min told Kang Ha-neul, "From now on, call me So-min," but Kang Ha-neul said, "No, it's okay. That's not polite," and showed a Confucian boy moment.
Kang Ha-neul boldly showed off his shoulder, and Haha, who saw this, did not hold back in praise, saying, "You are very sweet." When Jeon So-min said she was a popular girl, Kang Ha-neul added, "Aren't you actually a popular girl?" Jeon So-min was moved and said, "The sky is so kind. It accepts everything." Kang Ha-neul guessed, "The production team must have been surprised because we were partners on the bus. We're like a popular girl and her boyfriend."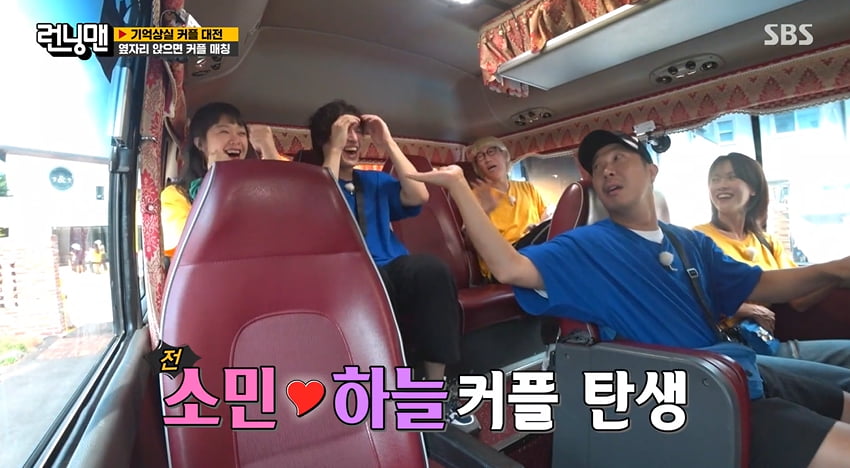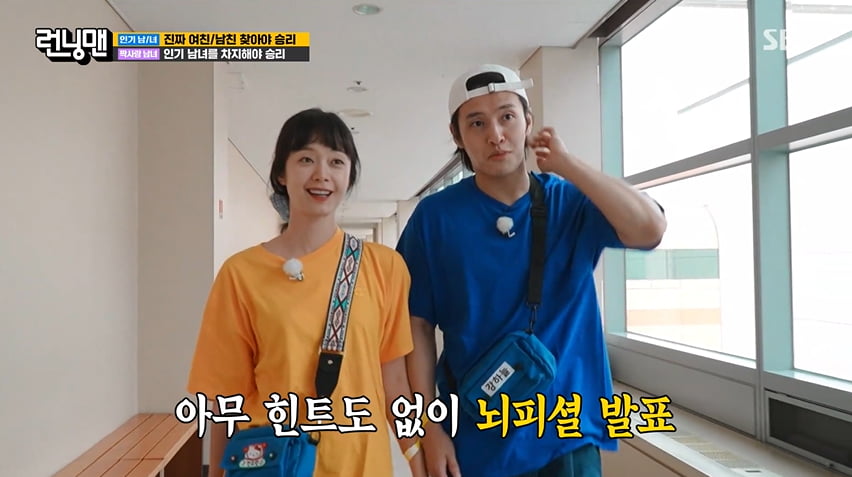 Afterwards, the couples changed and Kang Ha-neul cut off Jeon So-min and Yang Se-chan's bracelets and became partners with Jeon So-min again. Jeon So-min joked to Kang Ha-neul, "Do you have a crush on me? Fill it up quickly." But soon the two fell again, and Jeon So-min was shocked, saying, "Did you abandon me because I didn't have a bracelet?" Kang Ha-neul said, "That's not true. I'll see you in Yongsan, sister."
The members set out to deduce hints related to popular men, popular women, and their lovers. Haha was excluded from the list of suspects due to the hint that "popular men are over 170cm", and Yoo Jae-seok realized that it was not him after seeing the hint that "his teeth are neat."
Haha spread a fake hint to the members, saying, "The popular man has appeared on 'Family Entertainment Center'", and Jung So-min believed this and guessed that Yoo Jae-seok was a popular man. However, I was shocked when I checked the tooth hint.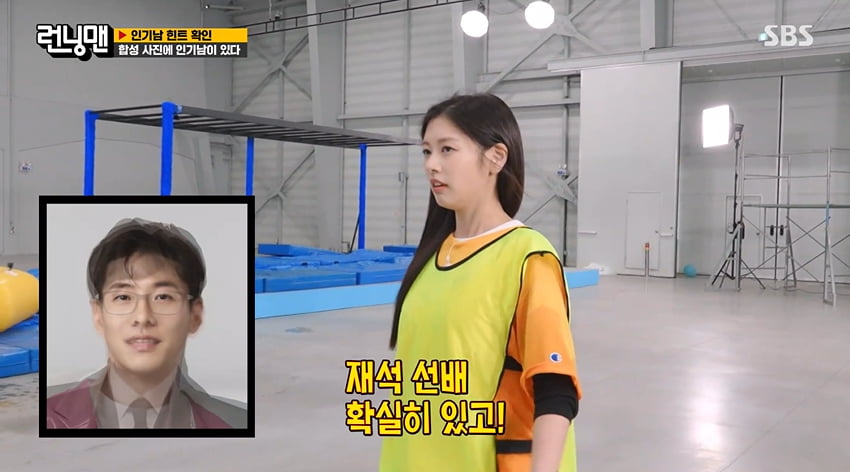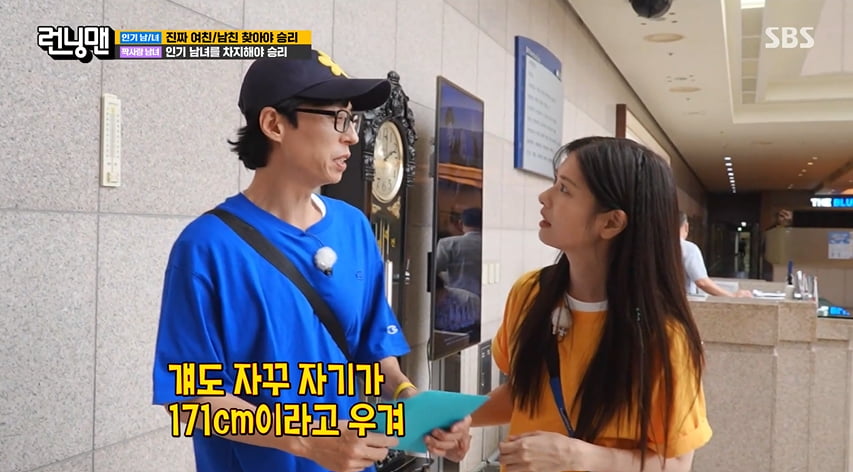 Additionally, the hint that Haha received about a popular girl stated that she had never appeared on 'Challenge Golden Bell'. Haha asked Jung So-min, "Have you ever appeared on 'Challenge Golden Bell' with me?" Jung So-min added, "Isn't it a program for high school students? We've never gone out together. But there have been times when we've gone out alone." The production team also revealed a photo of Jung So-min as a high school student when she appeared on 'Challenge Golden Bell'.
The popular guy was Yang Se-chan, who had "smelly feet," and the popular girl was Ji Seok-jin, who was "over 40." The boyfriend of a popular girl was revealed to be Kang Ha-neul.
Reporter Ha-neul Lee, Ten Asia greenworld@tenasia.co.kr