TV
Drama 'Behind Your Touch' actors Lee Min-ki and Han Ji-min cooperate to catch a serial killer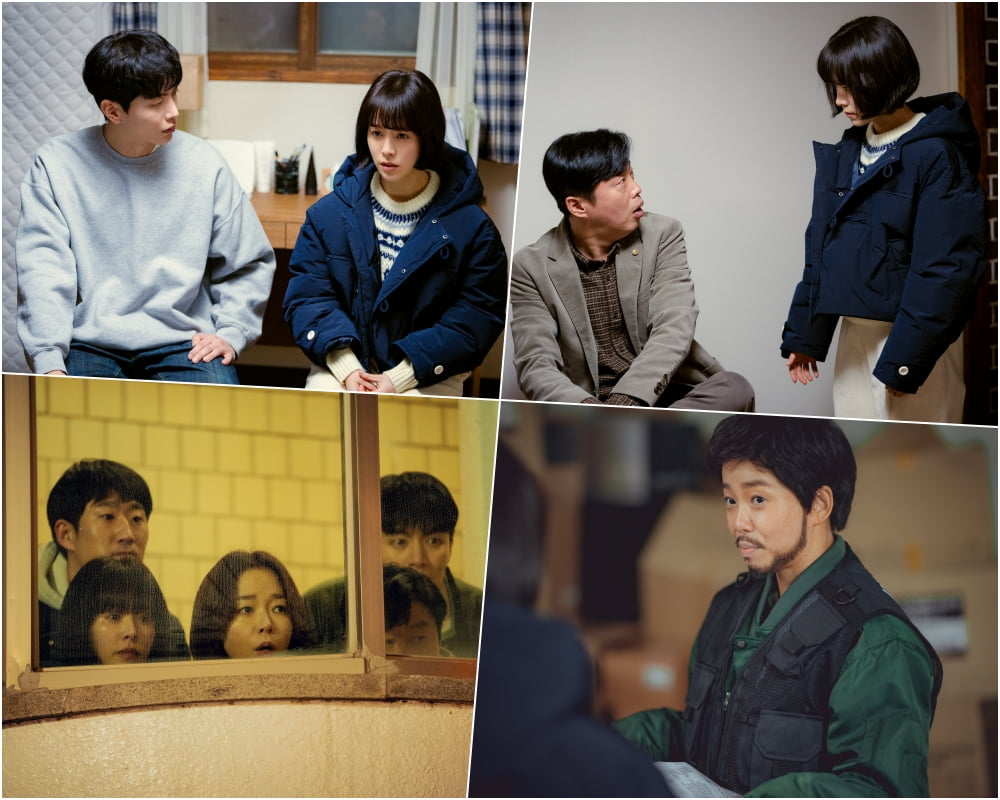 Actors Han Ji-min and Lee Min-ki of the drama 'Behind Your Touch' resume cooperation with the homicide squad to catch a serial killer.
On the 23rd, ahead of the 13th episode broadcast, JTBC's Saturday-Sunday drama 'Behind Your Touch' released still cuts containing the desperate moment when Bong Ye-bun (played by Han Ji-min) and Moon Sang-yeol (played by Lee Min-ki) prove their supernatural powers in front of Mujin Homicide Detectives.
In the last broadcast, Cha Joo-man (Lee Seung-jun) and Bong Ye-bun's grandfather Jeong Eui-hwan (Yang Jae-seong) were murdered by a serial killer. It was also shocking that Cha Joo-man killed Bong Ye-bun's mother, Jeong Mi-ok (played by Choi Jeong-in) and created a mass of Mujin redevelopment fraud victims.
It was also revealed that Kim Seon-woo (played by Su-ho) and shaman Park Jong-bae (played by Park Hyuk-kwon) were family members of the victims. Park Jong-bae, who tried to kill Cha Joo-man and confessed after being caught by Bong Ye-bun, was arrested by the police, and the mysterious appearance of Kim Seon-woo, who looked at him with strange eyes, heightened the tension.
In the released photo, Bong Ye-bun and Moon Jang-yeol are having a moment of testimony of their supernatural powers in front of homicide squad leader Won Jong-mook (played by Kim Hee-won), Na Mi-ran (played by Jeong Yi-rang), and Bae Deok-hee (played by Cho Min-guk) in order to catch a serial killer. The contrast between Won Jong-mook's surprised expression and Bong Ye-bun's sincere appeal catches the eye. In the midst of the great sadness of losing her grandfather, Bong Ye-bun works hard to catch the serial killer. In order to help Bong Ye-bun, Mungyeol Moon and detectives from the homicide squad step in.
Bong Ye-bun, Mun Jang-yeol, and the Homicide Trio are looking closely at something and making an unusual plan. For some reason, Na Mi-ran's splendid makeup skills, including a beard and disguised as a man, make us look forward to their performance even more. Above all, Na Mi-ran's honed superpowers in life are revealed.
The production team of 'Hip Like' said, "Bong Ye-bun and Moon Moon-yeol work together with the homicide squad trio to secure crucial clues to the serial killer. Please look forward to the activities of those who pursue the serial killer's whereabouts as the plot unfolds with repeated twists and turns."
Episode 13 of JTBC's Saturday-Sunday drama 'Behind your touch' will be broadcast at 10:30 pm today (23rd).
Reporter Ha-neul Lee, Ten Asia greenworld@tenasia.co.kr