TV
Actress Nam Bo-ra, "Planning for children? About 4 without being burdensome."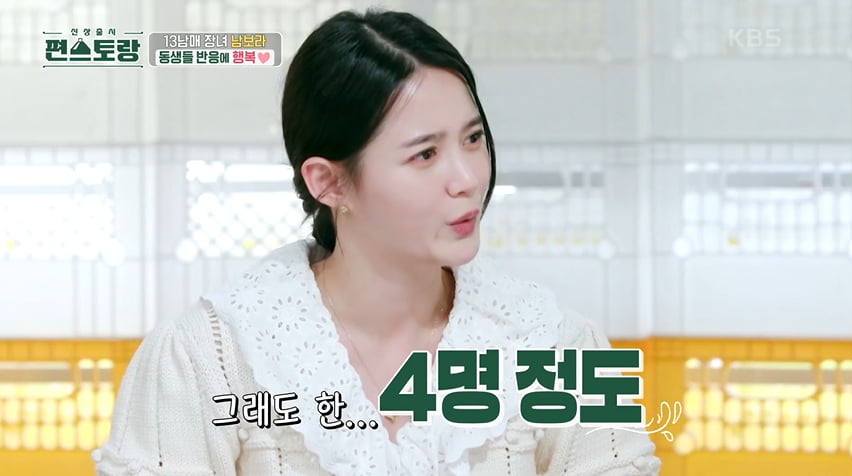 Actress Nam Bo-ra, who appeared in 'Pyeon Restaurant', revealed her plans for having children.
Actress Nam Bo-ra revealed her plans for having children on KBS 2TV's entertainment show 'New Release Edition' (hereinafter referred to as 'Pyeon Restaurant'), which aired on the 22nd.
On this day, Nam Bo-ra made 100 dumplings for her parents and younger siblings. Nam Bo-ra, who always made and ate dumplings as a child, said, "For my family, 100 dumplings is enough for one meal." Chef Lee Yeon-bok expressed surprise at the appearance of 1.6kg of pork, saying, "This is the amount usually used in restaurants."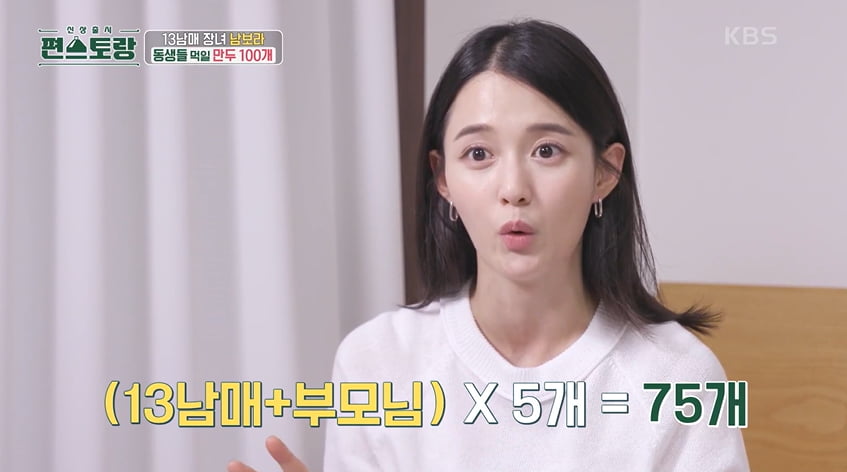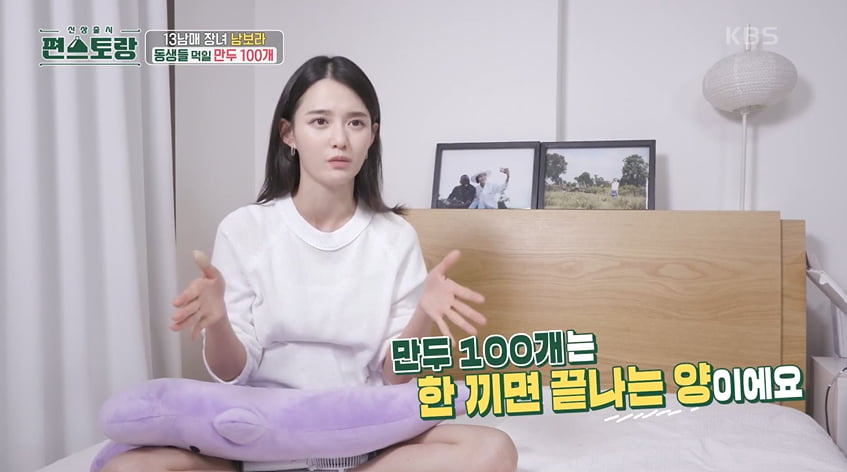 Nam Bo-ra showed off her unstoppable cooking skills by adding minced garlic, sesame oil, flavored soy sauce, and sugar without measuring anything, seasoning it familiarly. The dumpling filling was filled with chives, bean sprouts, and glass noodles, and all the cast members were impressed. In response, Nam Bo-ra said, "It should be about that much. If you mix it, it won't be much."
Nam Bo-ra explained the reason for using radish slices, saying, "We often make radish dumplings. That's why we use a lot of radish. When we eat it, it is comfortable for the stomach and easy to digest." Nam Bo-ra, the eldest of 13 siblings, showed off her skill at making dumplings as quickly as her cooking skills. The time it took to make one dumpling was 11 seconds, showing incredible skill in making it without it bursting. Lee Yeon-bok exclaimed, "You're so good. You're a dumpling expert."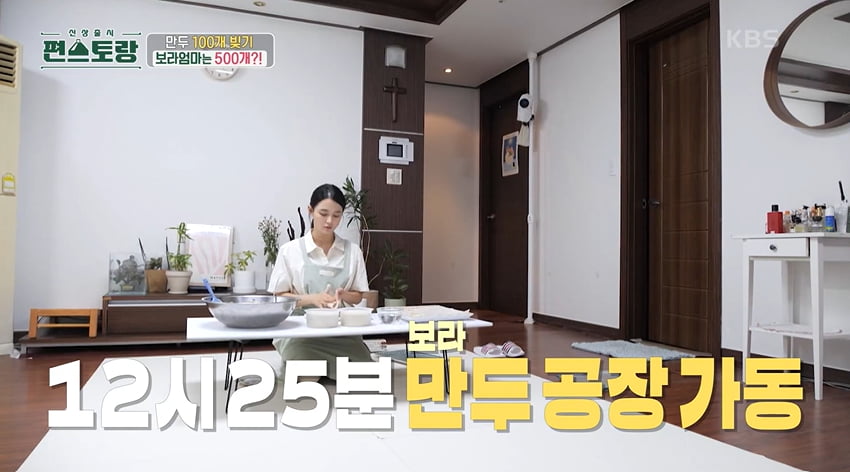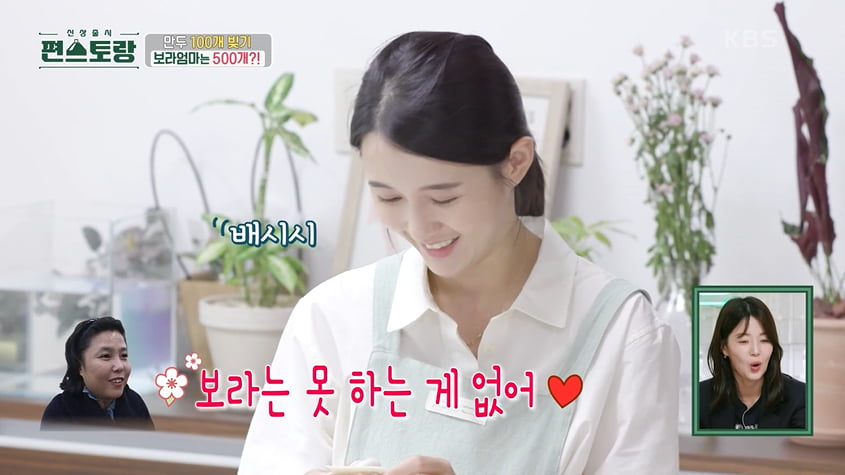 Nam Bo-ra, who received a call from her mother, asked, "How many dumplings did you make before?" To this, Nam Bo-ra's mother chicly replied, "500." Lee Yeon-bok, who heard this, said, "It's not easy to make dumplings. We used to make 700 dumplings every day in our store. We've stopped now." Boom stuck his tongue out, saying, "You sell 700 at the store, but you did 500 at home?" Nam Bo-ra made 100 dumplings in an instant. Liz, a member of the girl group Ive, said honestly, "It's amazing to do something like that for your younger siblings. I'm the eldest daughter too, so I don't think I'd necessarily do something like that."
Nam Bo-ra, who made donggeurangdaeng and dumpling soup with leftover dumpling filling, explained, "If I cook food at home, my family comes, eats it, and cleans up after themselves. Now, it's a bit obligatory. I feel good when the kids come and eat delicious food, so I do it too."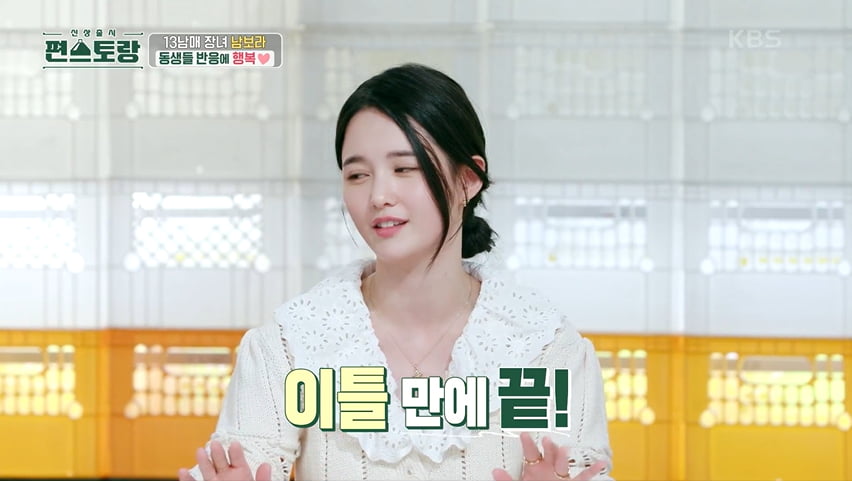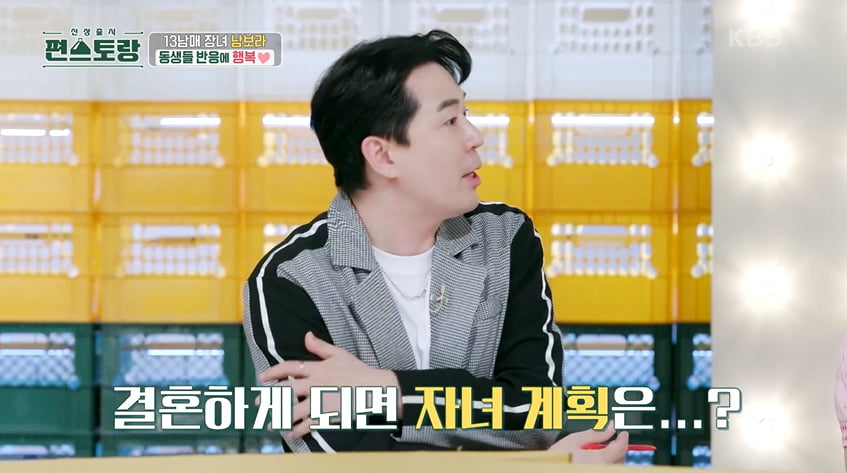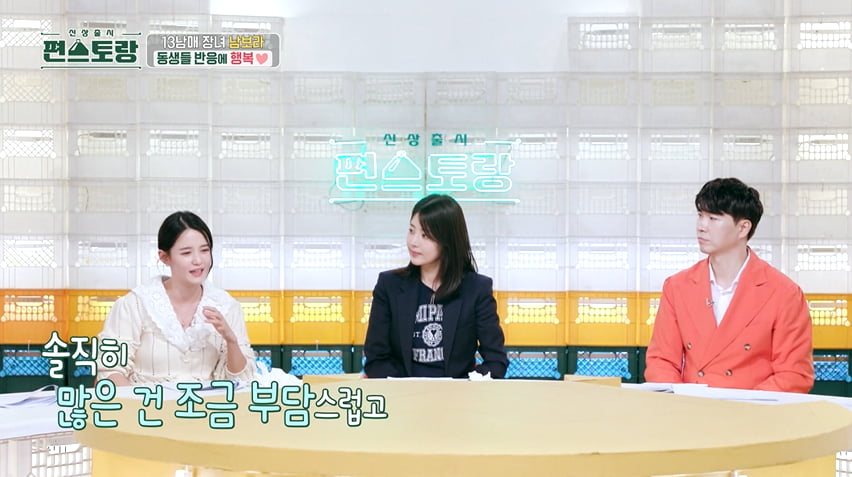 When I posted a picture of the finished food in the family chat room, my younger siblings lined up to leave replies. When Boom asked, "Did everyone enjoy the meal?" Nam Bo-ra calmly said, "It was over in two days."
When asked what her plans were for children if she got married, Nam Bo-ra replied, "I grew up with a lot of brothers, so to be honest, having so many brothers is a burden, so maybe four?"
Reporter Ha-neul Lee, Ten Asia greenworld@tenasia.co.kr