TV
'After Signal' Yoo Ji-won, on the possibility of dating Lee Joo-mi, "Because I don't know what people do."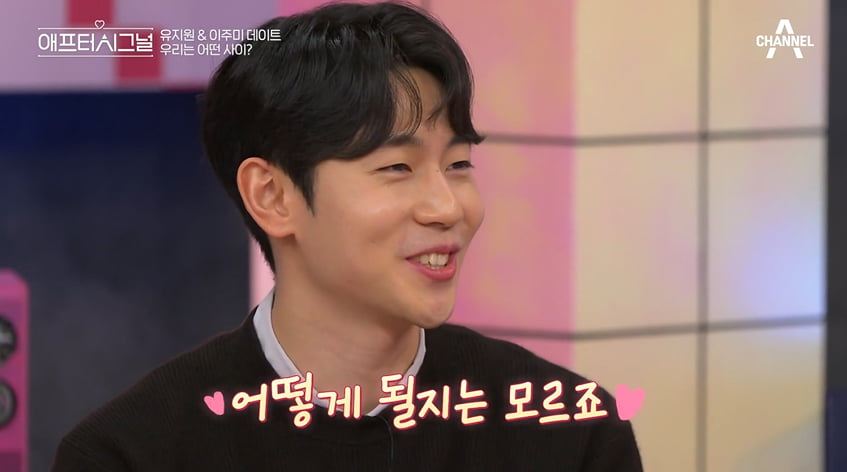 Yoo Ji-won and Lee Joo-mi left the possibility for each other open.
Channel A's entertainment program 'After Signal', which aired on the 22nd, depicted two real-life couples and four single men and women dating, as well as young men and women who reunited after Signal House.
On this day, Yoo Ji-won and Lee Joo-mi appeared as representatives at the studio. After watching Yoo Ji-won's video containing the 'Comment Jang-min Moment', Kim Ea-na asked, "Ji-won, does your romantic nature come out without you even realizing it? Or did you become a striker at Signal House?" Yoo Ji-won replied, "I try to express myself a lot, but I didn't know you were talking nonsense like that."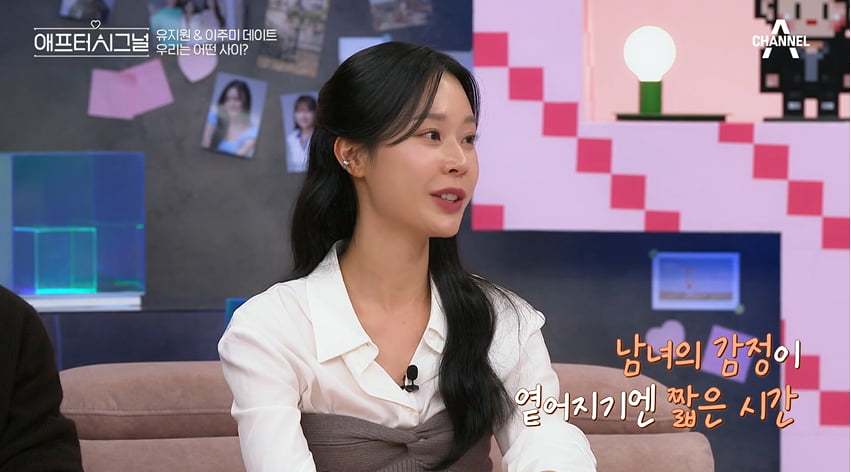 Han Kye-re and Kim Ji-young, who became a real-life couple, watched 'Heart Signal 4' together at a cafe run by the Hankyoreh. Kim Ji-young urgently tried to send the Hankyoreh to the bathroom when the story depicted her choosing a person of the opposite sex who she thought would be her lover. Kim Ji-young, who looked very nervous, watched the broadcast anxiously. When Kim Ji-young's choice was revealed, the Hankyoreh confessed her feelings, saying, "I should drink alcohol, not coffee." The two people who were recalling their memories at the time were lost in their memories, and Jiyoung Kim expressed her affection to the Hankyoreh by saying, "Isn't I by your side now?"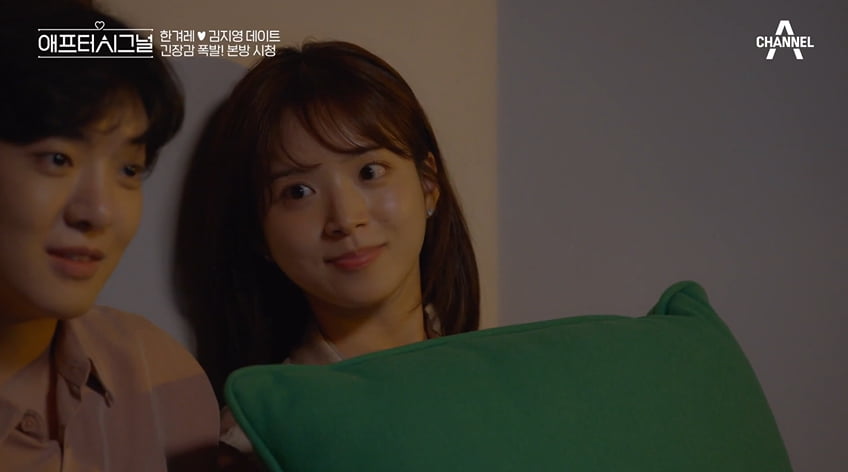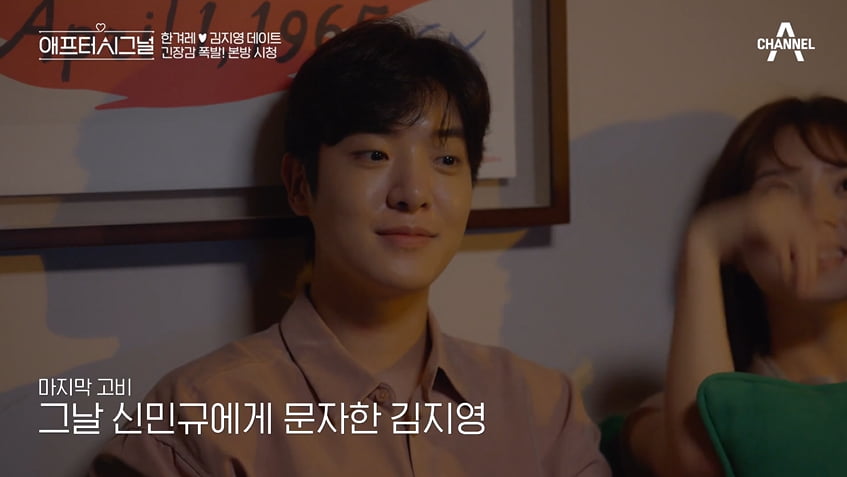 Solo men and women Yoo Ji-won and Lee Joo-mi continued their date from last week. While having dinner, the two people recalled the stories they had at Signal House. Lee Joo-mi, who recalled her date at Mangwon Market, said, "I really enjoyed our date. I thought, 'There could be someone who is a good fit for this.'"
In an interview, Yoo Ji-won honestly said, "I was curious about what it would be like to meet someone who I get along with so well." Mimi, who heard this, asked, "Your natural appearance makes me excited. Honestly, do you two have a chance or not?" In response, Yoo Ji-won left open the possibility, saying, "I don't know what will happen because I think I don't know what happens to people."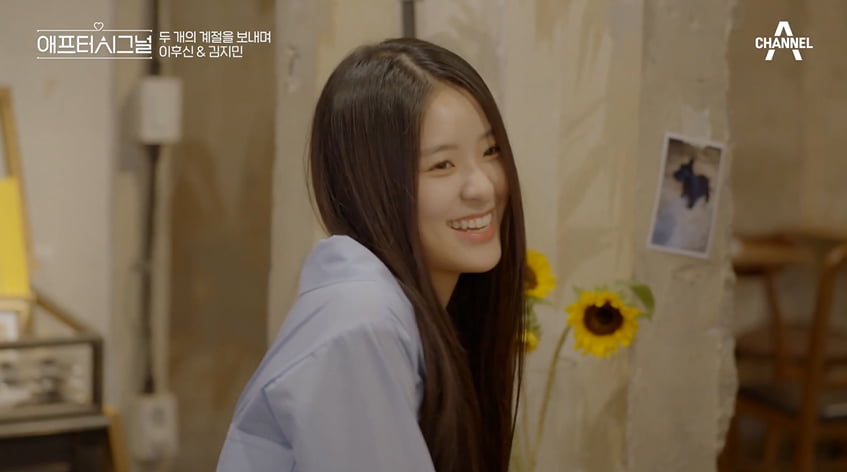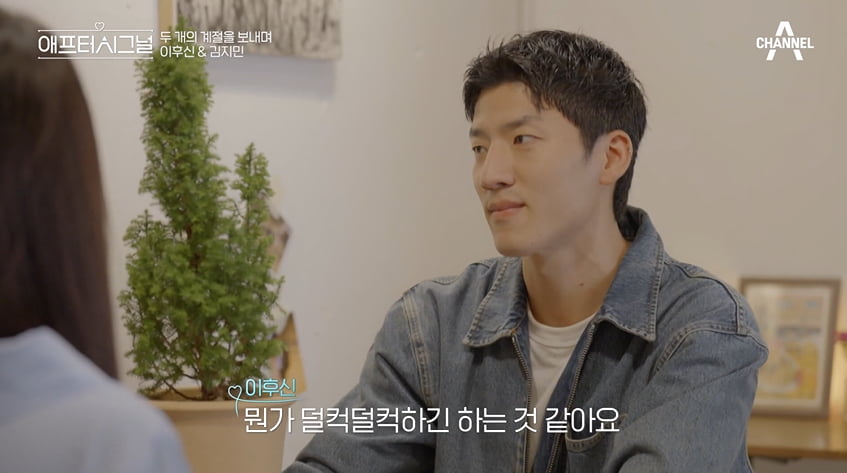 A date between Lee Hu-shin and Kim Ji-min was also depicted. Kim Ji-min confessed, "I think the code is important. Talking is so fun that I don't want to break up." Lee Hu-shin asked, "Have you ever met someone like that?" Kim Ji-min, who was looking at Lee Hu-shin in silence, commented, "This is the first time in my life that I've seen someone as interesting as you."
After hearing this, Lee Hu-shin asked, "I made Jiyoung's final choice, but would you be offended if I suddenly said you liked it?" Jimin Kim explained, "I think it would be okay if I heard the reason for it." Afterwards, the two people left the restaurant and walked affectionately under umbrellas.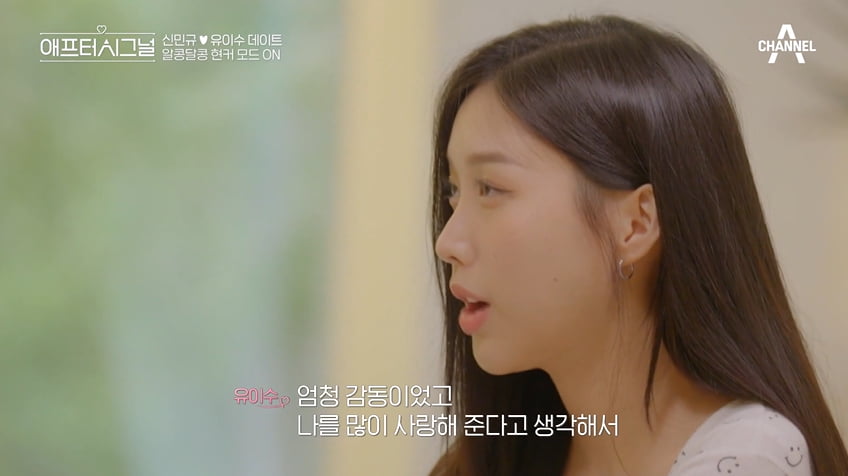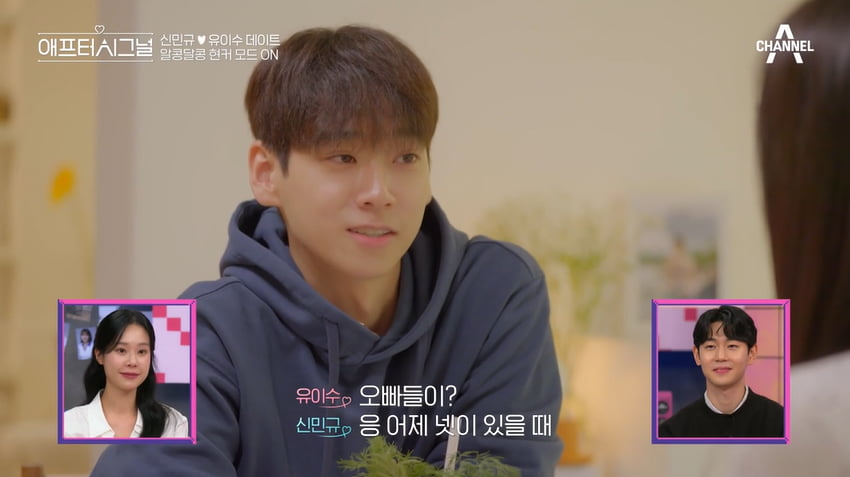 Real-life couple Shin Min-gyu and Yu I-soo went on a date in downtown Seoul, and were pictured making plans for everything from Christmas to travel at a cafe. Shin Min-gyu expressed endless affection for Yu I-soo, but then became jealous, saying, "Kids keep saying you're pretty." Shin Min-gyu, who exudes the aspect of a lover, promised to be considerate and develop a deeper relationship.
The residents of 'Heart Signal 4' gathered at the camping site and had a good time for the first time in a long time. Except for the Hankyoreh, who was on a business trip to Japan, they were pictured setting up a tent and grilling and eating meat. When we all watched the scenes from 'Heart Signal 4' together, we joked around comfortably. Lee Hoo-shin asked, "Is there any new information?" and Shin Min-gyu responded, "Don't you have the most to say?" Lee Hoo-shin then meaningfully tapped Kim Ji-min, showing signs of romance.
Reporter Ha-neul Lee, Ten Asia greenworld@tenasia.co.kr