TV
Actor Kang Hoon said to Kim Jong Kook, "I almost taught him horseback riding, but I resisted after seeing his muscles."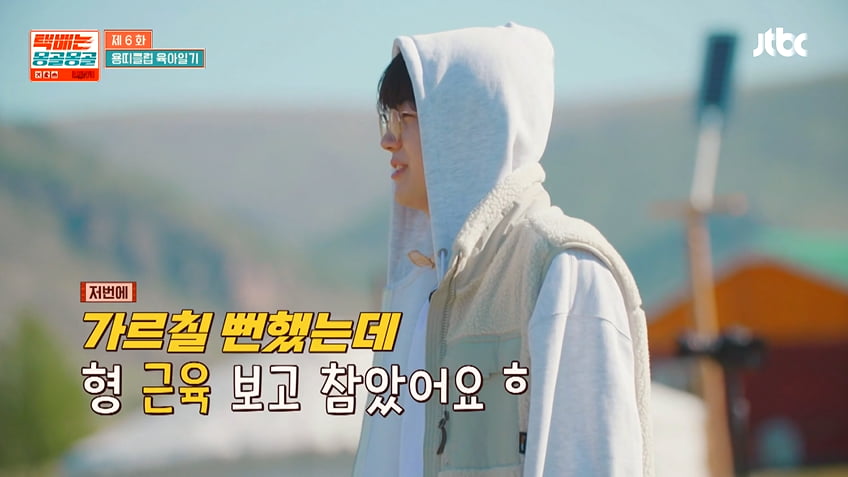 Actor Kang Hoon emphasized to Kim Jong-guk that he was a horse riding senior.
In the 6th episode of JTBC's entertainment show 'Delivery to Mongolia,' which aired on the 22nd, the members who visited Horgo Volcano National Park were depicted.
After spending the night in the ger, each member had a different morning. Kang Hoon was amazed to see children riding horses. Jang Hyuk explained, "Here, children start riding horses when they are 3 or 4 years old. Because they have to herd livestock." When Kim Jong-kook added, "Oh, you've ridden a horse before, right?", Kang Hoon emphasized, "Brother, I'm your senior."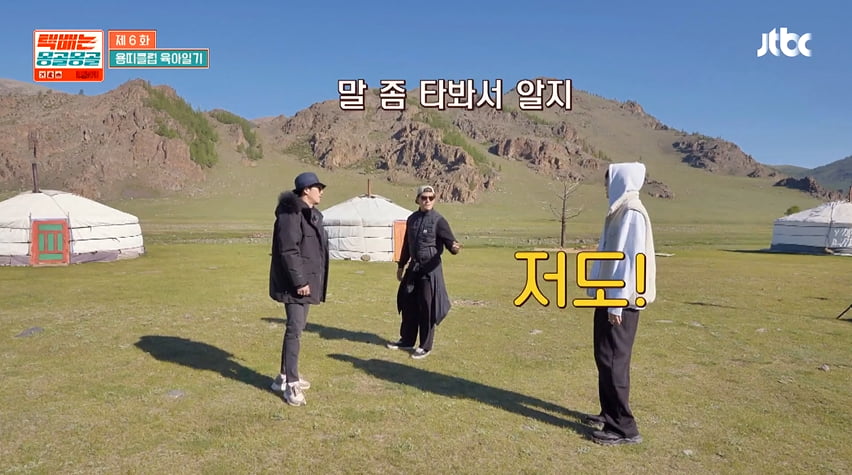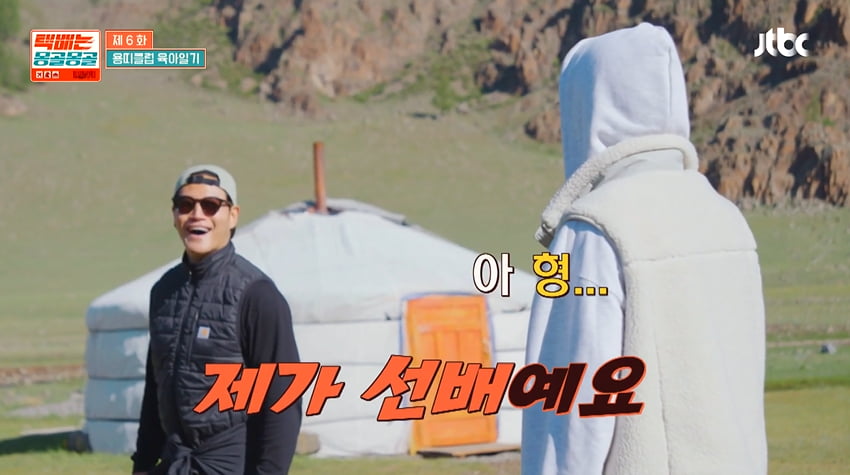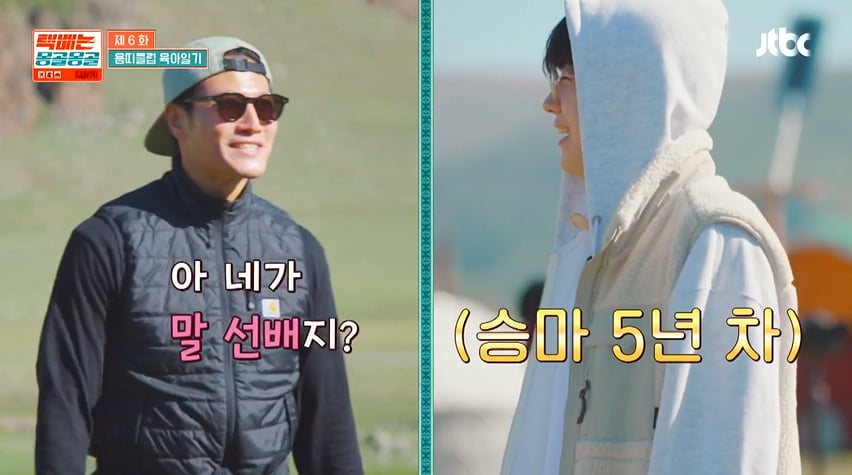 Jang Hyuk, who heard this, said, "This guy is a long time senior. When you go to the riding range, there is a jockey there. You can't even make eye contact with (Kang Hoon) right now." To Kim Jong-guk, who was surprised to hear that there was a jockey at the riding club, Kang Hoon, who has been riding for five years, said, "I almost taught you last time, but I held back after seeing your muscles."
Afterwards, the members moved to go trekking to Horgo Volcano. What I wanted to visit before moving to the sixth delivery location. Hong Gyeong-in, who was climbing the mountain wearing thick padding, complained of the heat, saying, "I wore this padding for no reason." Cha Tae-hyun replied to Hong Kyeong-in, saying, "It's annoying when I take it off," and Kim Jong-guk also added, "You know that holding something in your hand is the most annoying thing when doing something like this, right?"
Cha Tae-hyun, who was watching Kim Jong-guk closely, said, "You go hiking, but you wear wrinkled shoes?" In response, Kim Jong-kook explained, "I wore them properly when I went up in the morning. I usually wear them like this as well." Cha Tae-hyun nagged Kim Jong-guk, saying, "My youngest gets scolded by me all the time. He only puts his shoes on when his dad sees him and turns them off again."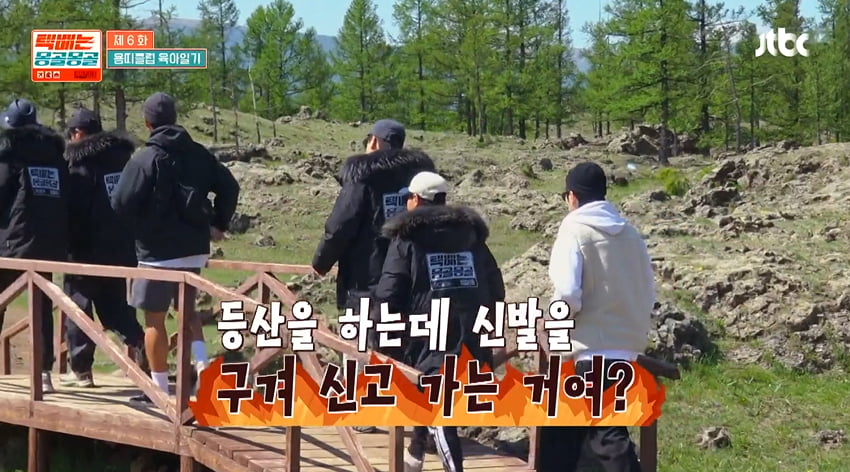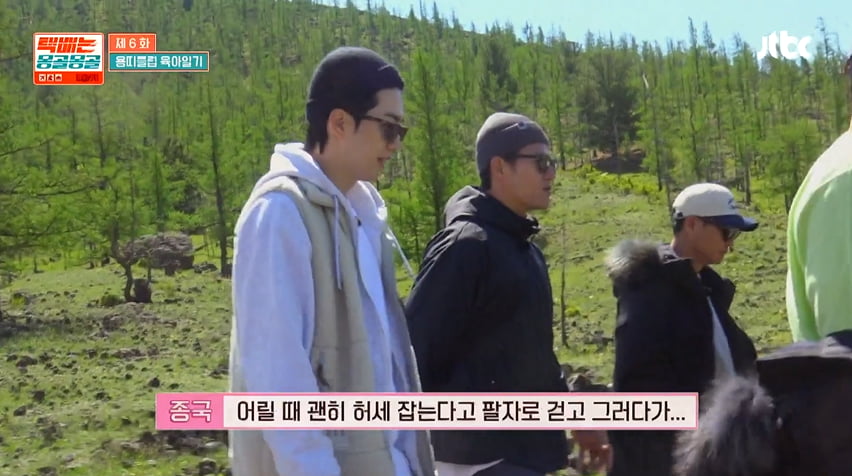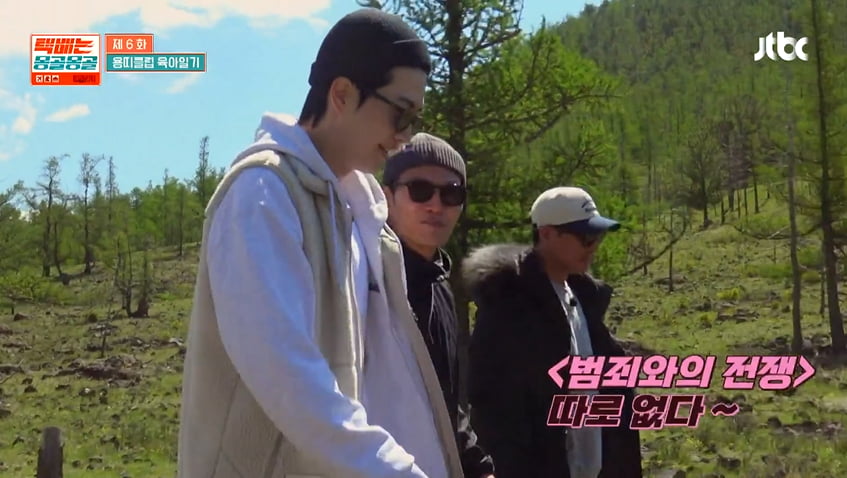 Cha Tae-hyun added, "This is the most frustrating thing about raising a child. I told him not to wear anything, but he didn't listen and I ended up taking care of everything. I told him not to take his cell phone, but he gave it to me and I ended up putting it all in my pocket." All of the Dragon Club members who shared their struggles with parenting agreed with Cha Tae-hyun's words. Kim Jong-guk, who is not a married man, also said, "When I go out somewhere and feel uncool, I hear a lot of things like that." Kang Hoon, who was quietly listening to the Dragon Club's conversation, said, "The analysis results have come out. It seems like the older brothers are making it impossible for my older brother (Kim Jong-guk) to get married," making everyone burst into laughter.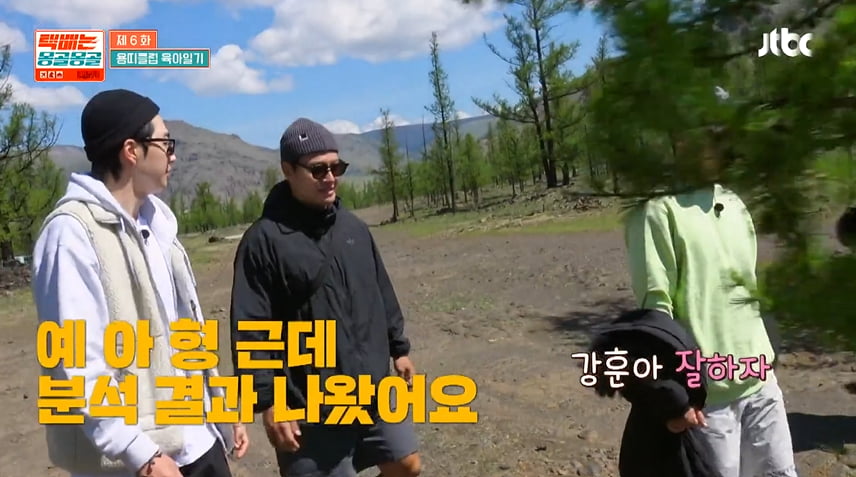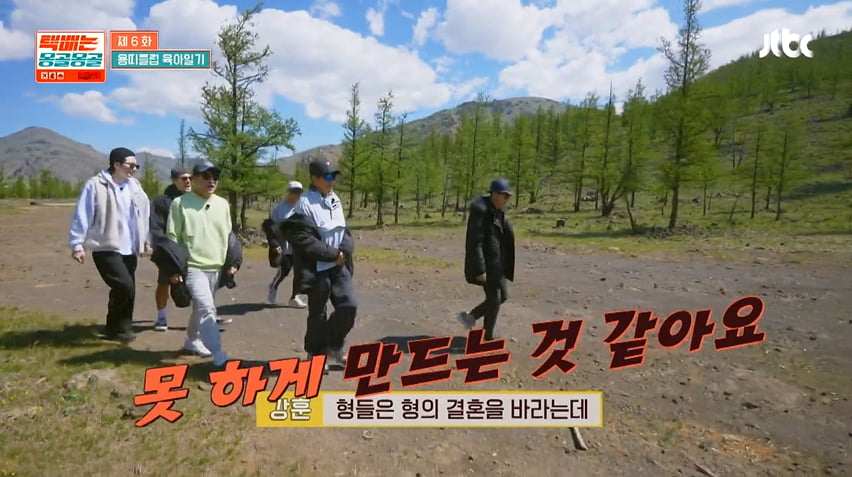 While climbing the mountain, Kang-hoon asked Kim Jong-guk, who walks with an eight-legged gait, "Did your gait become like this because of exercise?" Kim Jong-kook regretted, saying, "When I was young, I walked like a brat for no reason. Oh, I don't know why I did that." Hong Gyeong-in, who was listening to the story next to him, added, "It's because I was having fun."
Kim Jong-kook then recalled the past, saying, "When I heard stories about my brother when he was young, I was amazed. There was a movie. There was no such thing as a 'war on crime.'" Kang Hoon asked innocently, "Who did you kill?", and Kim Jong-kook was embarrassed, saying, "Are you crazy?"
Reporter Ha-neul Lee, Ten Asia greenworld@tenasia.co.kr