TV
Cha Eun-woo and Lee Hyun-woo, chemistry that captivates women's hearts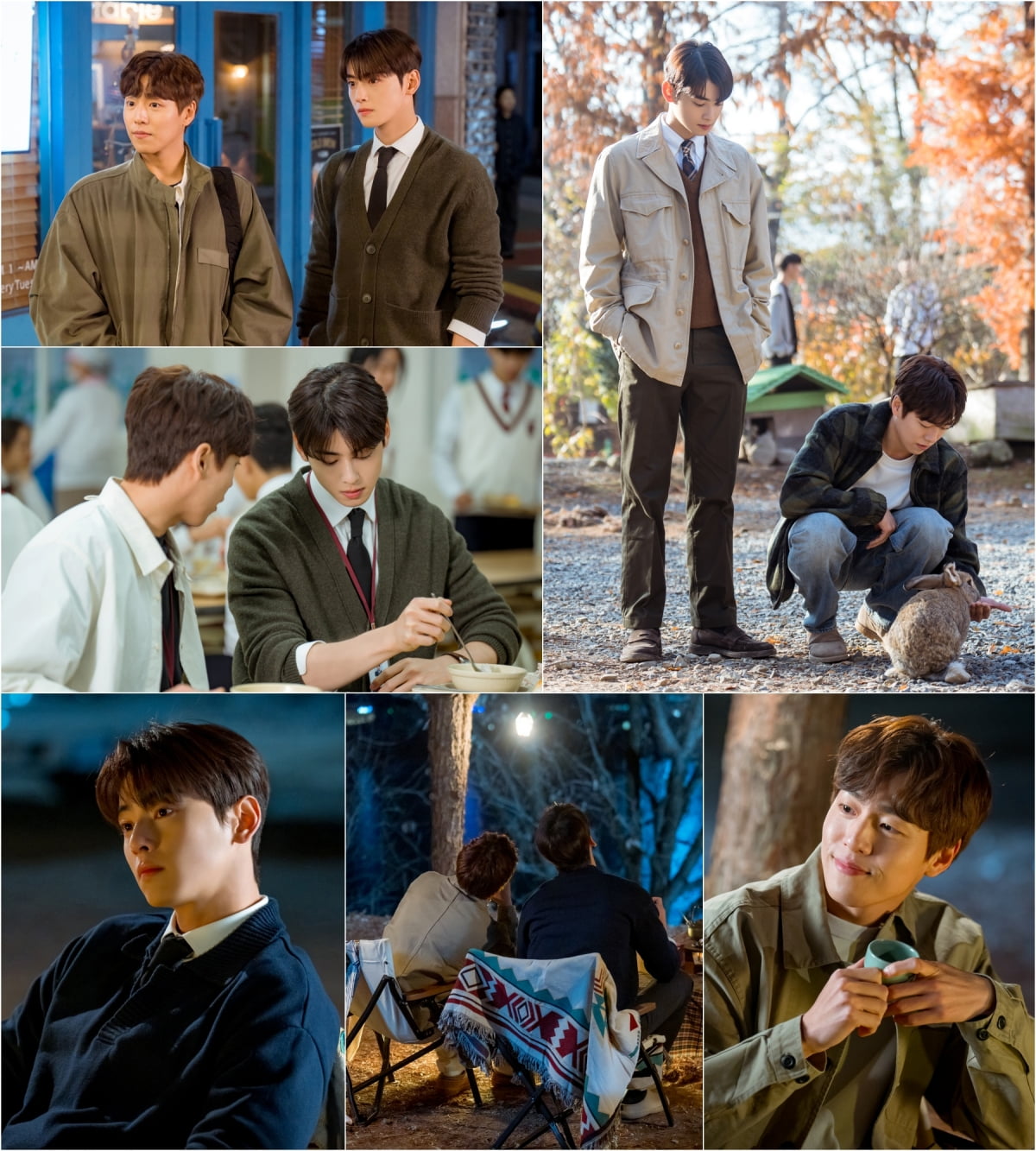 Actors Cha Eun-woo and Lee Hyun-woo foreshadowed a special bromance in the drama 'Today I Love You'.
On the 22nd, MBC's new Wednesday drama 'Lovely Dog Again' released a still showing the chemistry between Cha Eun-woo (played by Jin Seo-won) and Lee Hyun-woo (played by Lee Bo-gyeom). 'A Lovely Dog Today Too' is based on the Naver webtoon of the same name, 'A Lovely Dog Today Again' (written by Lee Hye), about a woman who is cursed to turn into a dog when she kisses, and the prediction of a man who is afraid of dogs, although it is the only cheat key that can break the curse. An illegal fantasy romance drama.
Cha Eun-woo plays the role of Jin Seo-won, a high school math teacher and a man who became afraid of dogs due to childhood trauma, and Lee Hyun-woo plays the role of Lee Bo-gyeom, a high school Korean history teacher and a mountain god who hides his blade behind a sad smile.
If Cha Eun-woo (played by Jin Seo-won) is a chic, arrogant and cool-headed man, Lee Hyun-woo (played by Lee Bo-gyeom) is a friendly atmosphere maker who takes special care of his people. We plan to lead it solidly.
The released still captures attention as it shows the colorful appearances of Cha Eun-woo and Lee Hyun-woo, who are in the position of popular idols(?) in school. The two fellow teachers have a great time, joking around in the school cafeteria and eventually going camping alone outside the school. The affectionate eyes they look at each other give a glimpse of their close chemistry, which is comparable to that of real brothers. The atmosphere of these people, which exudes a unique sense of comfort, conveys a certain excitement to the viewers.
In addition, it is said that there is a special secret surrounding their past lives between them, raising curiosity. Attention is being paid to what kind of stories will unfold between the two people who share their joys and sorrows in everyday life, including school.
'I'm Lovely Today' will premiere on October 11th. Episodes 1 and 2 will be broadcast consecutively in the first week.
Kang Min-kyung, Ten Asia reporter kkk39@tenasia.co.kr