TV
Choo Seong-hoon, falls while climbing a cave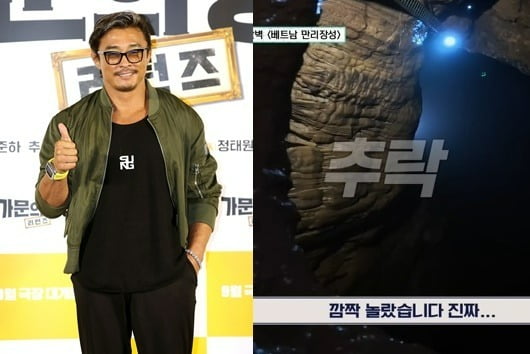 Choo Seong-hoon fell while climbing a cave.
The final episode of tvN's entertainment show 'Exploring the Wild 3 Million Years Ago: Son Doong Cave', which aired on the 21st, showed members moving towards a cave called the Great Wall of Vietnam.
On this day, upon arriving at the mai section, the members shouted, "Don't ignore the Old Boy Scouts," and said, "Don't ignore the Old Boy Scouts" to continue the challenge without falling behind. This section required passing a 20m ladder, 90-degree straight wall rappelling, and a 45-degree slope.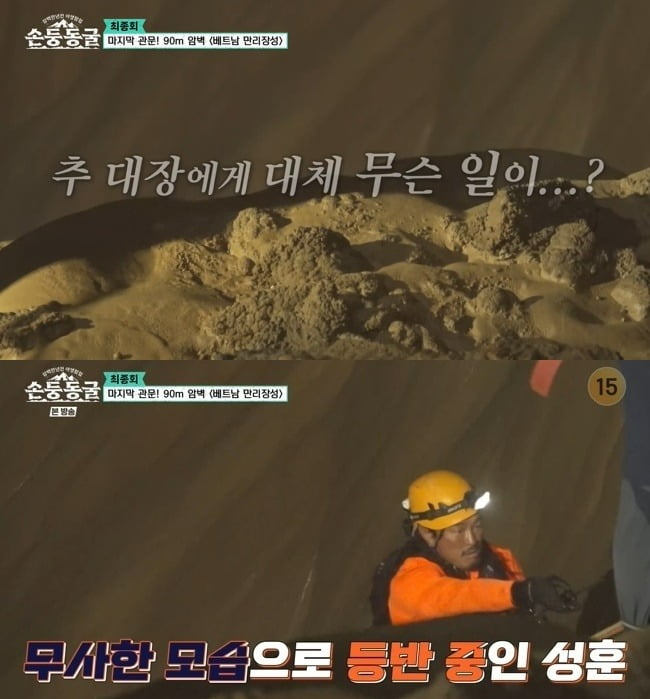 However, Choo Seong-hoon, who started first, suddenly crashed. Ahn Jung-hwan and Kim Nam-il were worried, saying, "We were surprised. Will we be able to finish filming safely?"
Choo Sung-hoon lost his small camera due to the sudden fall, but fortunately appeared unharmed. Choo Seong-hoon, who successfully climbed the second course, said, "It was hard for me, but I was worried whether others would be able to climb it."
The final gateway is the completion of exploration and the return route. The crew overcame the difficult journey together and succeeded in climbing the mountain.
Taeyuna, Ten Asia Reporter youyou@tenasia.co.kr