TV
Kim Shin-young, who lost 38kg, has been a regular eater for 10 years, but "walks 70 steps a day"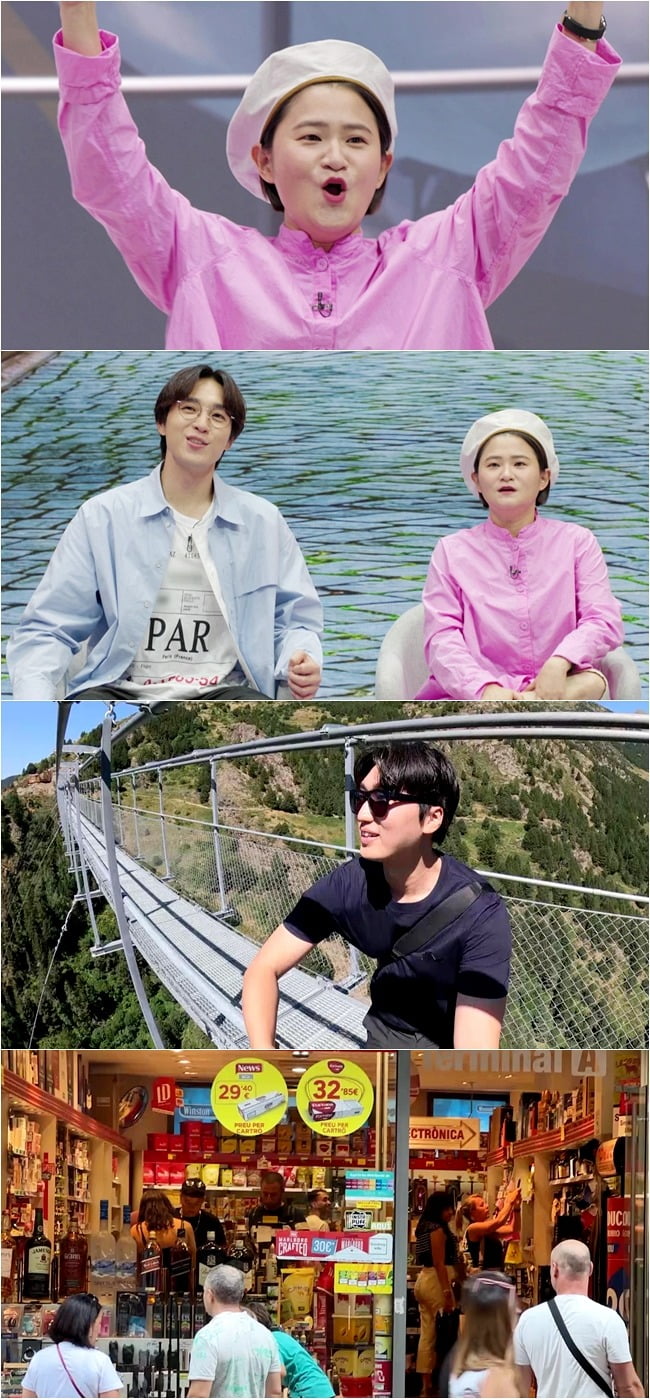 Kim Shin-young reveals the unexpected turn in the life of Yuji Uter, who lost 38kg.
In the 77th episode of Channel S' entertainment show 'Map Again', which will be broadcast on the 21st, 'A fairytale-like lake town in Austria', 'Europe's best shopping street in the Principality of Andorra', and 'Romance-filled alley trip Türkiye' were featured as a 'travel destination that becomes happier the more you walk.' Let's pick the 'best 3'. In addition, travel partners Kim Shin-young, Lee Seok-hoon, Choi Tae-seong, and Holly Bang's leader Honey J accompany the LAN cable trip.
In a recent recording, Kim Shin-young drew attention by expressing her disapproval on the ranking topic of 'travel destinations that become happier the more you walk.' Kim Shin-young revealed that she hates walking, saying, "I am a person who only walks 70 steps a day." Kim Shin-young succeeded in dieting by losing 38 kg, and as she has maintained her body by eating for 10 years, her unexpected lifestyle has aroused everyone's curiosity.
As soon as Kim Shin-young saw the topic, she made the scene explode with a series of soulless compliments and reactions without even realizing it. Moreover, Lee Seok-hoon, who caught this, is said to have once again made the scene into a sea of laughter by scoffing, "Kim Shin-young is giving a rotten reaction."
On this day's broadcast, the Principality of Andorra, a micro-state in Europe, a LAN travel destination that wants to make Kim Shin-young walk indefinitely, is introduced for the first time in 'Map Again'. The Principality of Andorra is a small European country located between Spain and France, and is characterized by the entire country being a tax-free zone. This further heightens curiosity by saying that it is also called 'Europeans' supermarket'. In addition, the Principality of Andorra is said to be full of small but meaningful travel destinations ranging from shopping to the great outdoors, including the largest spa center in Southern Europe and the Pyrenees Mountains, the second longest mountain range in Europe, raising expectations.
Above all, Kim Shin-young of the studio said, "I'm so excited. It is said that shopping can be done by walking 30,000 steps, and that he devastated the scene by expressing 200% satisfaction after completing the online trip to the Principality of Andorra. Accordingly, curiosity is rising about the online trip to the Principality of Andorra that made Kim Shin-young want to walk indefinitely.
'Might I Go Again' will be broadcast at 9:20 PM on this day.
Taeyuna, Ten Asia Reporter youyou@tenasia.co.kr