TV
Seo Jae-hee, charm that attracts attention as much as the lead role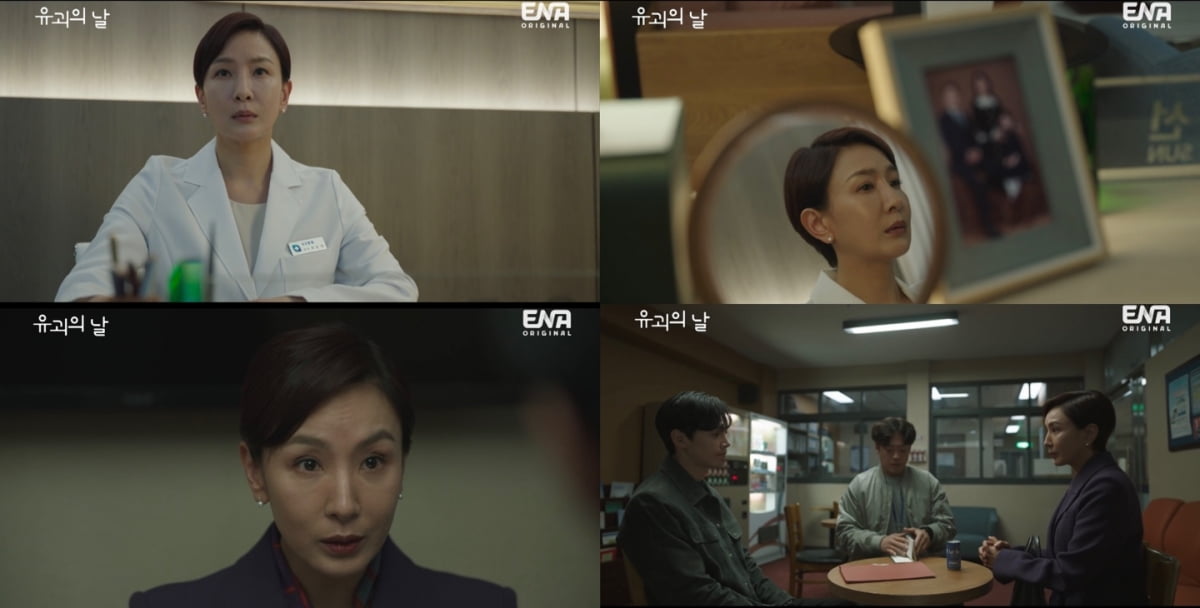 'Kidnapping Day' Seo Jae-hee once again succeeded in transforming her acting.
In episode 3 of ENA's Wednesday-Thursday drama 'Kidnapping Day', which aired on the 20th, Seo Jae-hee played the role of neurosurgeon Mo Eun-seon and captured the attention of viewers with her powerful first appearance. Thanks to this, the drama broke its own viewership ratings and predicted even more exciting developments in the future.
Mo Eun-seon was suspected of having made a large money transaction with the deceased Choi Eun-tae (played by Jeon Gwang-jin). In addition, Sang-yoon (Park Seong-hoon) was given information about Director Choi's research and Choi Ro-hee (Yuna), speeding up the case.
In the play, Seo Jae-hee delicately expressed the character's emotions and situational changes revealed in a split second. The meaningful facial expressions and unidentifiable family photos between lines made the case even more mysterious. In addition, it increased viewers' immersion by providing information about the incident at the right time and helping them understand.
Seo Jae-hee has shown a variety of acting skills through various works. He received great love from viewers by creating new characters based on his solid acting in each work. Additionally, in the recently concluded 'Brothers of Miracles', she received favorable reviews for her role as Kang Hye-kyung, a strategist who holds the secrets of high-ranking officials.
Attention is already being paid to how Seo Jae-hee, who shows off his ability to embody attractive characters regardless of genre, will portray the hidden lines in this work.
'Kidnapping Day', which will become even more interesting with Seo Jae-hee's appearance, is an emotional buddy thriller about the special cooperation between a clumsy kidnapper and an 11-year-old genius girl. It airs every Wednesday and Thursday at 9 PM on ENA.
Ryu Yae-ji, Ten Asia Reporter ryuperstar@tenasia.co.kr