TV
Lee Jae-wook and Jo Bo-ah cast in mystery melodrama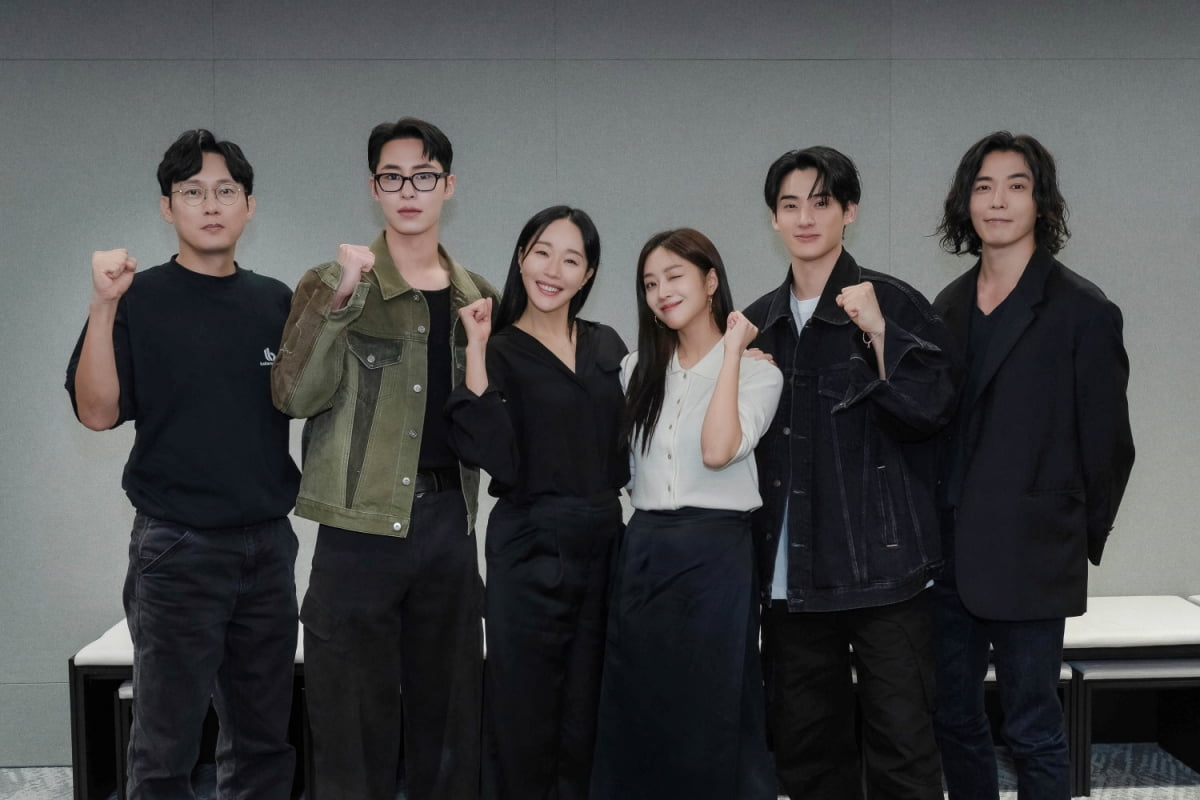 Actors Lee Jae-wook, Jo Bo-ah, Jeong Ga-ram, Uhm Ji-won, Park Byeong-eun, and Kim Jae-wook have confirmed their appearances in the Netflix series 'Tangeum' (working title).
On the 20th, Netflix announced this news. 'Tangeum' (tentative title) is about the disappearance of Hongrang, the son of a large merchant in the Joseon Dynasty, and the half-sister Jae-i (played by Jo Bo-ah), who has been searching for Hongrang's whereabouts more earnestly than anyone else, and Hongrang (played by Lee Jae-wook), who returns with a secret, gradually becoming closer to each other. It is a mystery melodrama that leaves you immersed in feelings that may be friendship or love.
'Tangeum' is a work based on the novel 'Tangeum: Swallowing Gold' by author Jang Da-hye, who was loved for its fresh setting and charming characters' narrative that breaks the conventional wisdom of period dramas. 'Tangeum' begins with the incident where the heir to the top, who disappeared at the age of eight, returns as a twenty-year-old young man, and tells the story of the cruel fate of characters pursuing their own goals while retaining romance, mystery, and secrets between characters intertwined through strong intersecting relationships. Planning to draw. Kim Hong-seon, who showed outstanding talent in genres such as the Netflix series 'House of Paper: Joint Economic Zone', the drama 'Luca: The Beginning', and 'The Guest', which became a new era in Korean occult dramas, as well as 'Black' and 'Voice'. The director took charge of directing, and Kim Jin-ah, a new writer proven to have written the Apple TV+ series 'Dr. Brain', joined in.
Lee Jae-wook played the role of Hong Rang, the son of Sang-sang, who returned 12 years after going missing. It raises curiosity about how Lee Jae-wook will portray 'Hongrang', who has lost all of his memories before his disappearance and appears with a secret. Jo Bo-ah plays Jae-yi, who desperately searches for her half-brother Hongrang. Jo Bo-ah will delicately depict Jae-yi's emotions as she gradually falls in love with the returning Hongrang, even though she suspects him to be a fake. Jeong Ga-ram played the role of Moo-jin, who replaced Hong Rang, who disappeared, as the adopted son of Sang-sang. Moo-jin is expected to add tension to the love triangle by suddenly appearing and confronting Hong-rang, who threatens his position and shakes Jae-yi's heart.
Uhm Ji-won will transform into Min Yeon-ui, the landlady of the top who will stop at nothing to get her lost son back, and will express her twisted maternal love. Park Byeong-eun plays Shim Yeol-guk, the biological father of Hongrang and Jae-yi and the head of the upper division, who continues to make cold-hearted choices for his own ambitions. Grand Prince Hanpyeong, the king's only brother and a noble art enthusiast, is played by Kim Jae-wook, acting in a historical drama for the first time in 15 years.
Kang Min-kyung, Ten Asia reporter kkk39@tenasia.co.kr