TV
Solbi, who lost 7kg, "received a gift of diet pills from a blind date"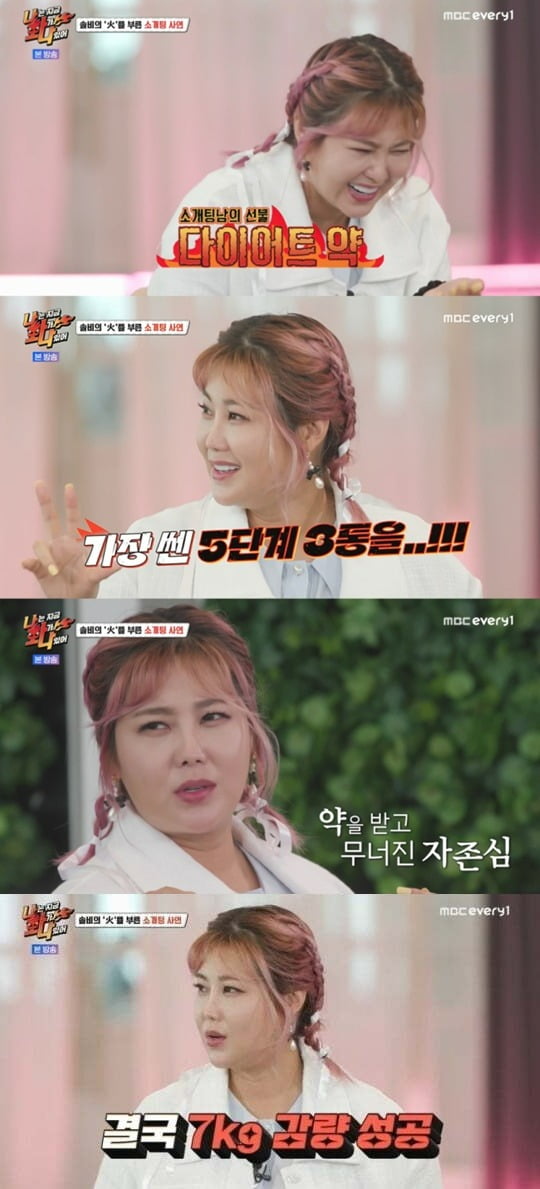 Singer and painter Solbi exposed the rudeness of a blind date.
Solbi, who is active as an 'art tainer', appeared on MBC Every1's Lifetime entertainment show 'I'm Angry Now' (hereinafter referred to as 'Nahwana'), which aired on the 19th.
On this day, Solbi said, "I live with a lot of anger. I unexpectedly caused issues and controversies." He added, "There were many stories of those who viewed it negatively ridiculing it while hiding behind the anonymity of freedom of expression. Since we cannot fight head-to-head, we use malicious comments as a material and sublimate the anger through drawings."
At the same time, Solbi revealed that she has an ideal type among the MCs, saying, "Actually, I came here to find love rather than because I was angry." That person is Kwon Yul. Solbi showed her fan support by gifting a custom-made cake.
Solbi also revealed a recent blind date episode. He said that he recently went on a blind date and said, "I guess I'm swollen all over. We started the blind date on a good note, but the man asked for my home address. I thought it was an after-sale application, so I took a picture of the address and he sent me diet pills."
When Kwon Yul asked, "Is the blind date's job a doctor?" Solbi answered, "No, it's a completely unrelated job."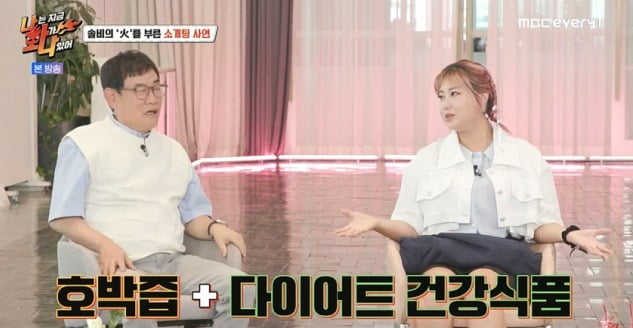 Solbi said, "I was so shocked at first. I didn't know how to respond. My pride was hurt because they sent me 3 messages at the strongest level of medicine. I wish people would look at me humanely, but in the end, it was my appearance. It felt like my pride was collapsing, but "After taking this medicine and becoming prettier, I thought I should meet another man," she said, revealing that she succeeded in losing 7kg with the medicine.
Solbi, who later went on a blind date with another man, recalled, "We had a good conversation when we met. I thought this guy liked me for who I am, so I wanted to do my best. But the second day we met, he came carrying a large shopping bag."
He continued, "I was anxious because I had experienced it once. When I got home and opened the box, I found pumpkin juice and diet health food in it," and added, "I wondered if I should be in a relationship while receiving diet pills as a gift."
Taeyuna, Ten Asia Reporter youyou@tenasia.co.kr