TV
Drama 'My Lovely Liar' actress Kim So-hyun loses the ability to hear lies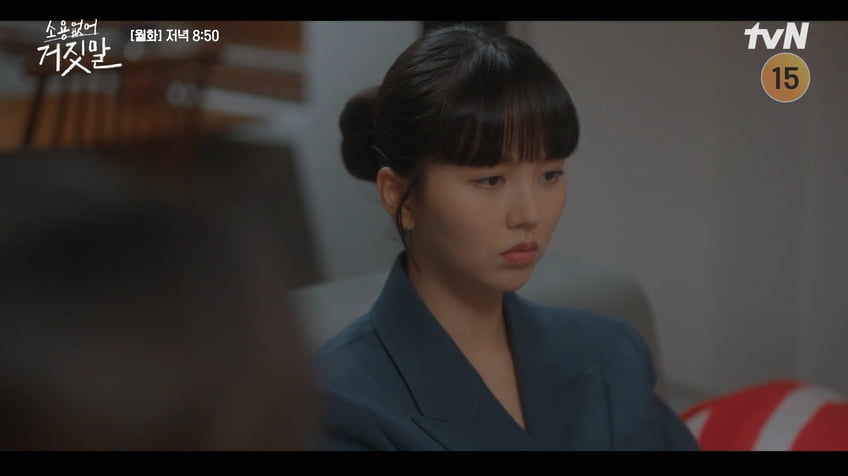 In the drama 'My Lovely Liar', actress Kim So-hyun lost the ability to hear lies.
In the 15th episode of tvN's Monday-Tuesday drama 'My Lovely Liar', which aired on the 18th, there was a scene where Mok Sol-hee (played by Kim So-hyun) seemed to have lost the ability to hear lies.
On this day, Mok Sol-hee visited the funeral home of Choi Eom-ji (played by Song Ji-hyun) with Kim Do-ha (played by Hwang Min-hyun). Mok Sol-hee said, "Choi Eom-ji may feel uncomfortable, but I can't go in," and Kim Do-ha asked, "Then why did you come together?" Mok Sol-hee smiled and said, "I haven't been to the funeral a few times, but for some reason, I feel like my feelings can be conveyed without saying anything. I came because I wanted to say something to Choi Eom-ji."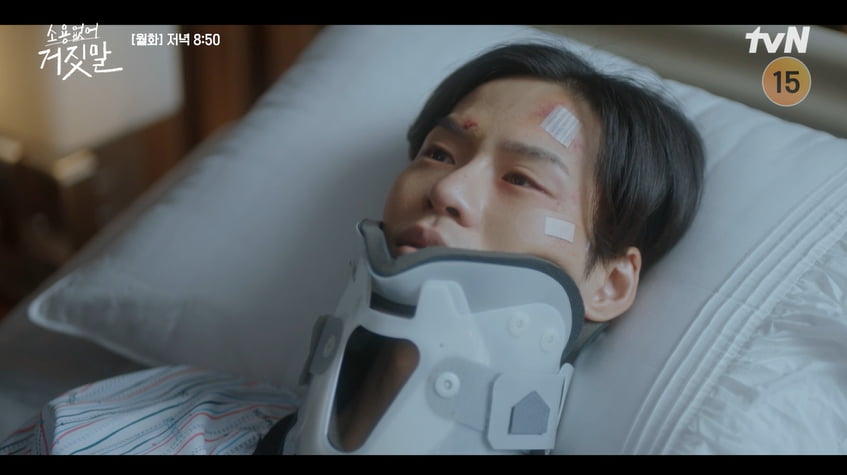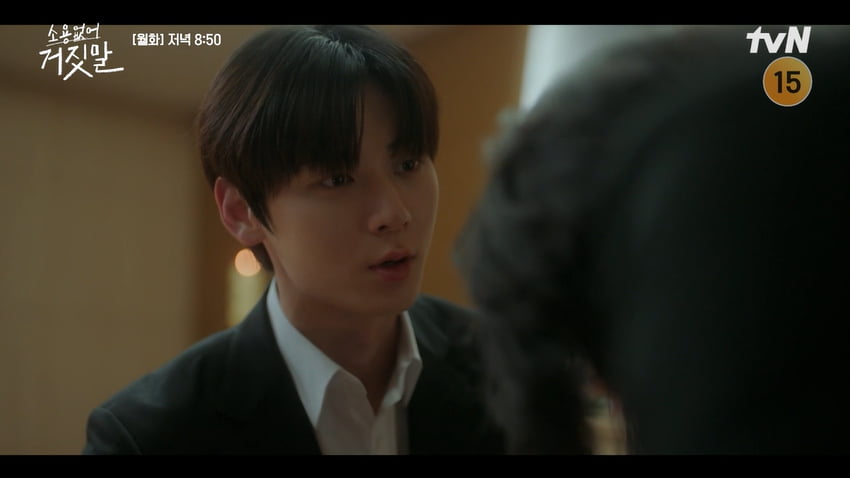 Kim Do-ha was curious about what Mok Sol-hee said to Choi Eom-ji. Mok Sol-hee replied, "I asked you to rest comfortably now and let Do-ha sleep comfortably," and Kim Do-ha confessed, "But I slept well after meeting Sol-hee." Mok Sol-hee, who heard this, burst into laughter, saying, "Choi Eom-ji didn't do that on purpose? He knew I was the person who could clear Do-ha's name, so he signaled me to stay by his side."
Mok Sol-hee realized that her ability to tell lies had disappeared. Mok Sol-hee, who later visited Kim Do-ha, said, "What should I do? I can't hear a lie." Mok Sol-hee then expressed her anxiety, saying, "I've been feeling a little strange these days. Of course, everything that was supposed to be a lie sounded like the truth. I should have noticed then." Kim Do-ha, who heard this, asked, "Hmm, is this happening? Hasn't this happened before?"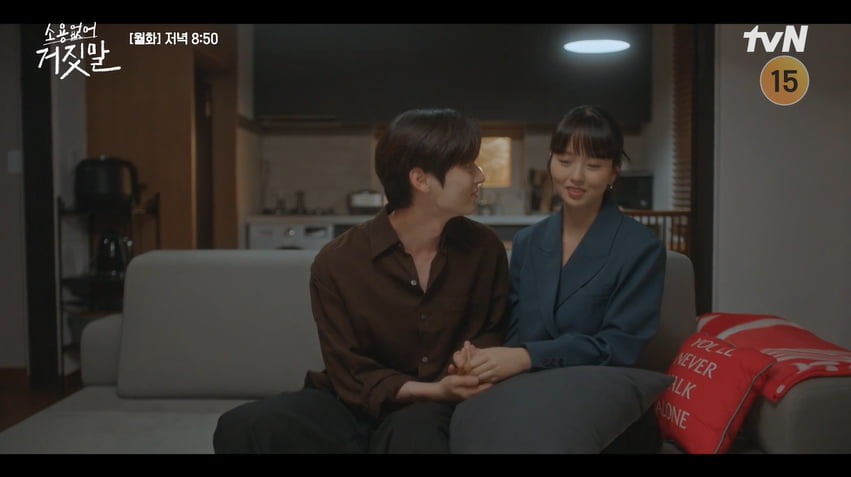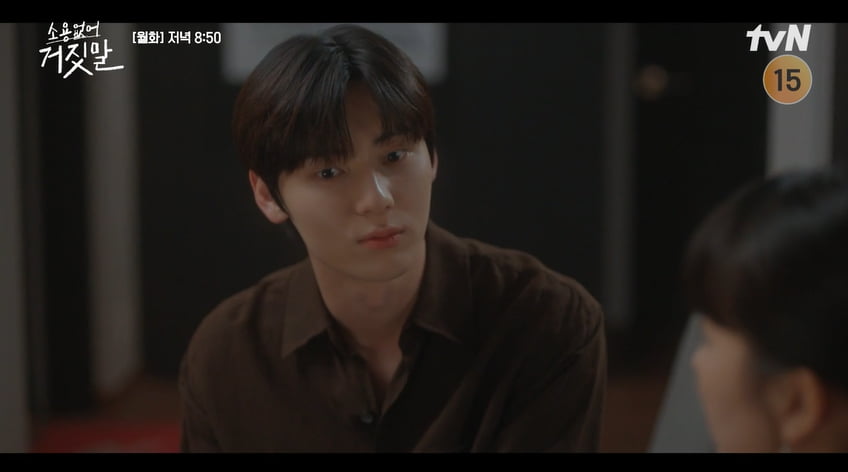 Mok Sol-hee explained that this had never happened before, and Kim Do-ha was worried about Mok Sol-hee, saying, "The doctor said there might be damage to the eardrum because of the explosion. You didn't say anything, so I thought you were okay. I can't do that. Let's go to the hospital."
However, Mok Sol-hee responded to Kim Do-ha's request to go to the hospital by saying, "No. When I was young, I went to all the otolaryngology clinics in the country holding my father's hand, but not a single doctor told me why my ears were like this. It's not something you can tell by looking at it." did.
Kim Do-ha, who was looking at Mok Sol-hee in confusion, said, "Something that was so natural to you has suddenly disappeared. But there might be something good about it. Now you can make friends and you don't have to listen to lies in crowded places. And you can also get compliments from other people." "I can just listen to it in a good way," he said, comforting himself.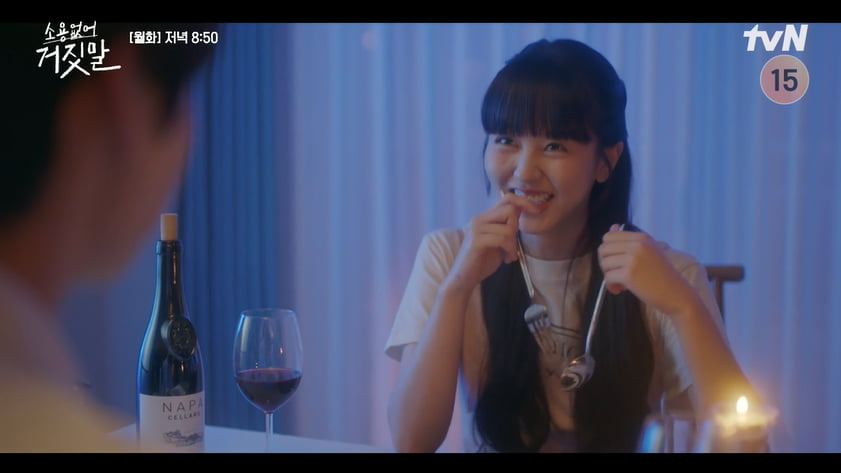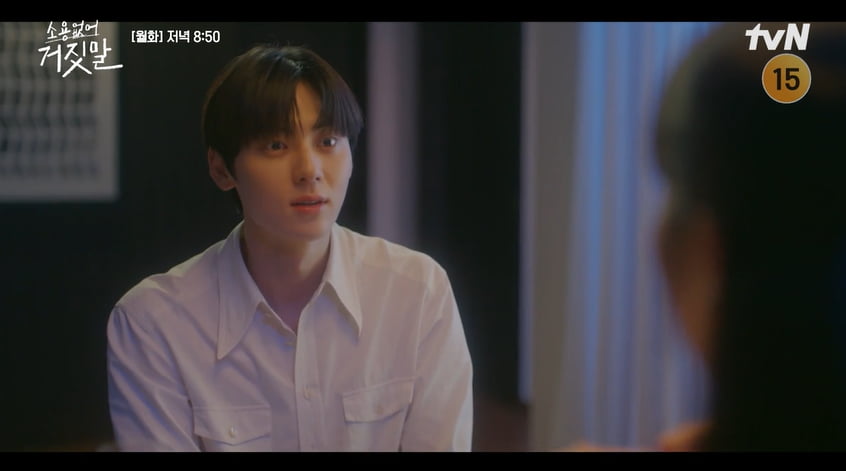 Mok Sol-hee, who had the ability to hear lies throughout her life, said, "I don't know if it was like that from the beginning, but I can't do that. I feel like I'm constantly being deceived and everyone around me is suspicious. I'm really going crazy." Kim Do-ha, who saw this, freely expressed his affection for Mok Sol-hee, saying, "It's cute that you even opened your mouth."
Mok Sol-hee said, "That also seems like a lie." However, Kim Do-ha reassured Mok Sol-hee by saying, "I said I never lie from the beginning. You shouldn't doubt me either." In response, Mok Sol-hee asked, "My abilities may suddenly come back, so lie to me once a day. Because when I said you were pretty, it definitely sounded true. Sol-hee. You are ugly," but Kim Do-ha said, "I don't want to. I won't do it." "He rejected Mok Sol-hee's request.
Because Mok Sol-hee demanded that she be called ugly, Kim Do-ha had no choice but to grant her request. When Mok Sol-hee heard those words, she could not hide her disappointment.
Reporter Ha-neul Lee, Ten Asia greenworld@tenasia.co.kr