TV
Bek Ji-young contributed to the birth of BTS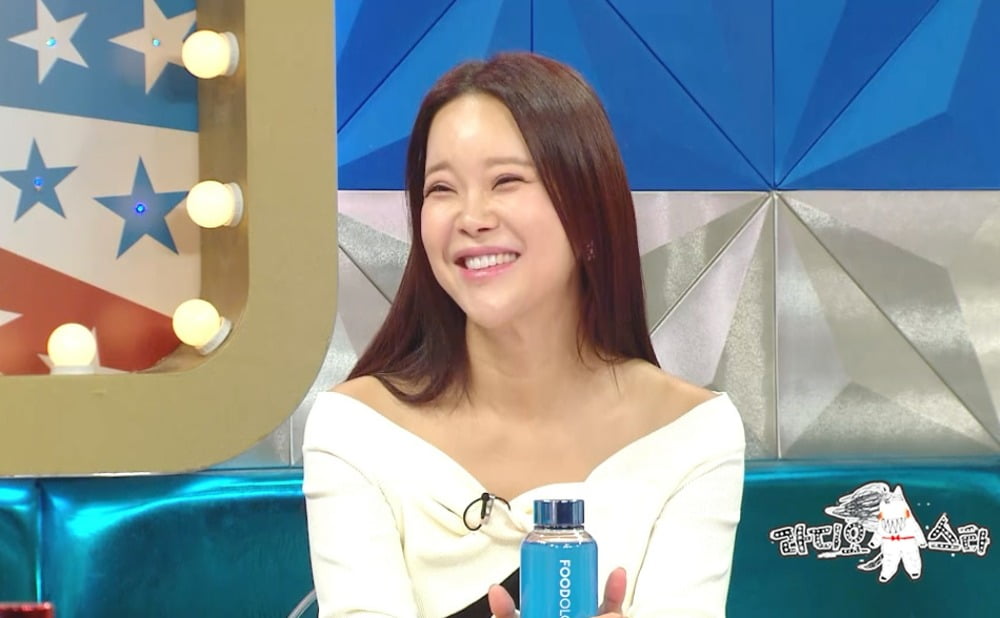 Singer Baek Ji-young confirmed that she is Bang Si-hyuk's muse, saying that her hit songs 'Like I've Been Shot' and 'Candy in My Ears' are collaborations with Hive's Bang Si-hyuk. Meanwhile, the story of being humiliated due to one's singing skills was recently revealed, stimulating curiosity.
MBC's entertainment show 'Radio Star', which will be aired on the 20th, will feature a special feature called 'Oh My Chemistry~ We had a little connection' featuring Baek Ji-young, Lim Won-hee, Jeong Seok-yong, and Mimi. Comedian Jang Do-yeon joins as the new MC.
Jang Do-yeon will be making her debut as the new MC of 'Las' following Ahn Young-mi. Jang Do-yeon arouses curiosity from the beginning with the question, "Shall I tell you about 'Ras' and its surprising fate?" 'Eldest brother' Kim Gook-jin personally decorated the princess crown and sash for the new queen of 'Las', Jang Do-yeon, and gave her a big welcome. Jang Do-yeon bursts into laughter with her full-shot pose, raising expectations for her performance as the MC of 'Las'.
Baek Ji-young, who is said to have been extremely busy with performances, attracted attention by revealing that she had unexpected self-reflection because of MC Yoo Se-yoon. While appearing on a channel run by Yoo Se-yoon and Muzie, he realized that his face wasn't always a 'smiling face'. Baek Ji-young, who passionately objectified herself by saying, "My impression was scary even when I saw it," said, "The man is Psy, the woman is me." This is the episode in which Yuri and Ji-hye Lee burst into laughter and became the two biggest mountains of 'armpit sweat' in the music industry. discloses.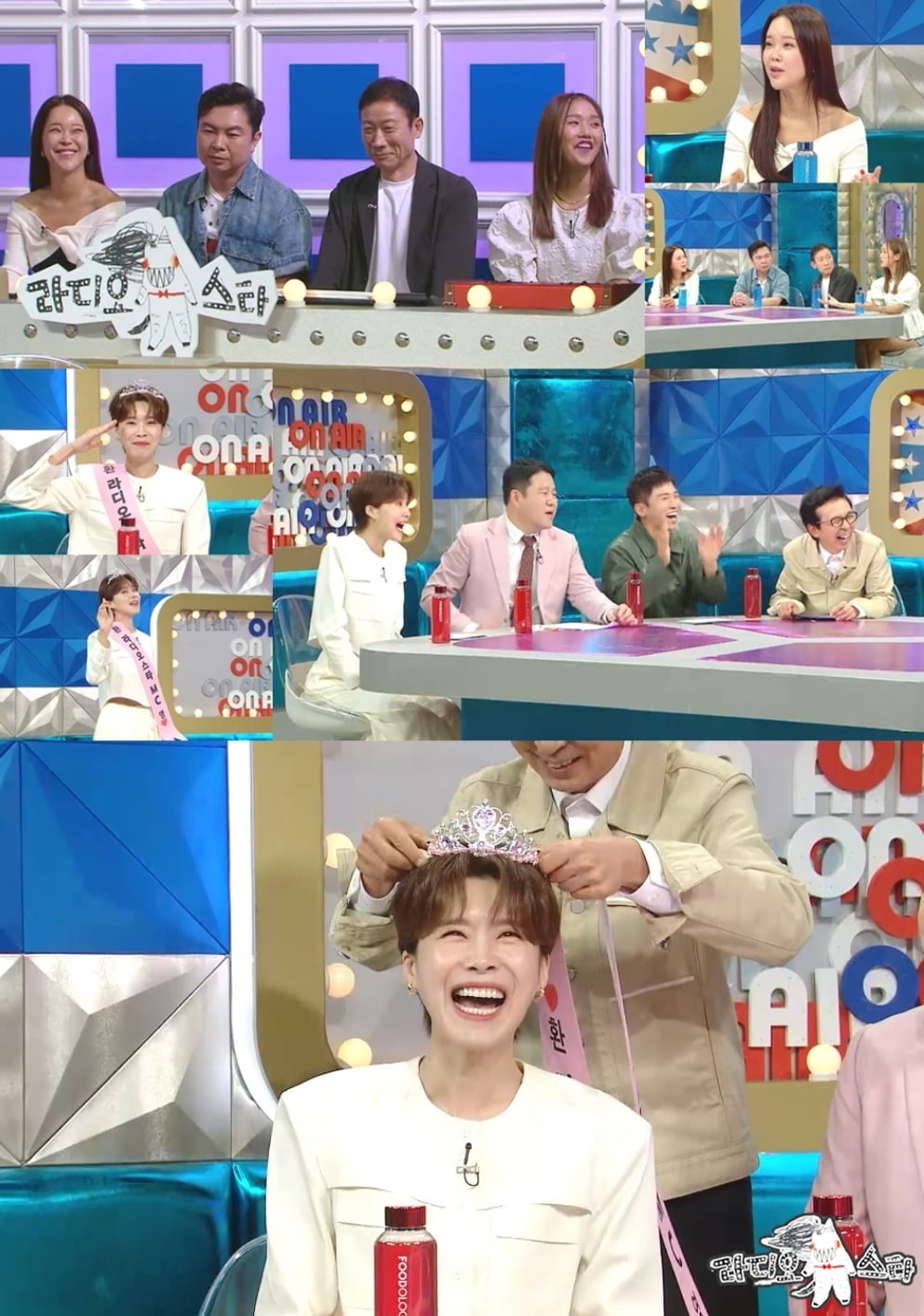 He also reveals his fan feelings for his co-star Oh My Girl Mimi. The reason Baek Ji-young claims to be Mimi's fan is because of Mimi's plump lips. He also raises curiosity by revealing the story, saying that a jinx that never existed was caused by Mimi.
Baek Ji-young, the self-proclaimed 'Queen of OST', drew attention by answering "Actress" when asked about her firm criteria for choosing dramas. He sang drama OSTs by leading actresses in Korea, including Ha Ji-won, Han Ji-min, Kim Tae-hee, Moon Chae-won, Soo-ae, Kim Hee-ae, and Kim Ha-neul. Baek Ji-young also revealed her fandom for Kim Tae-ri, the female lead of 'Mr. Sunshine,' by saying that she also sang the theme song of her favorite actor.
He is surprising when he reveals that he worked as Bang Si-hyuk's muse on 'Like I've Been Shot' and 'Candy to My Ears'. It also makes people laugh by making a connection between 'Like being shot' and BTS's 'Bulletproof'. According to Baek Ji-young, Bang Si-hyuk revealed that he was going all-in on a certain project, and when Baek Ji-young said, "BTS came out soon after," the MCs exclaimed, "You contributed (to the birth of BTS)."
Baek Ji-young reveals her unexpected friendship with actor Ma Dong-seok, saying, "I was a trainer when I first debuted." He said he had no idea Ma Dong-seok was an actor and said, "At that time, there weren't many actors with visuals like my brother. "He's a really good trainer, but I wondered if I should do it (acting)," he said, adding that he almost nipped Ma Dong-seok's dream in the bud. In addition, Ma Dong-seok is said to have made a resolution every day when he was an unknown actor, raising curiosity about what it was.
'Mom' Baek Ji-young's daily life is also revealed. Baek Ji-young recently revealed a story about being humiliated for her singing skills and made people laugh by confessing that her 7-year-old daughter Haim, who likes girl groups, criticized her for being "old." Also, it is said that he aroused everyone's admiration by adding an anecdote about a time he had with his daughter as a new life teacher.
You can check out Baek Ji-young's current status and the jinx caused by Mimi on 'Radio Star' that airs today.
Taeyuna, Ten Asia Reporter youyou@tenasia.co.kr