TV
Ra Mi-ran, as expected, 'a thousand faces'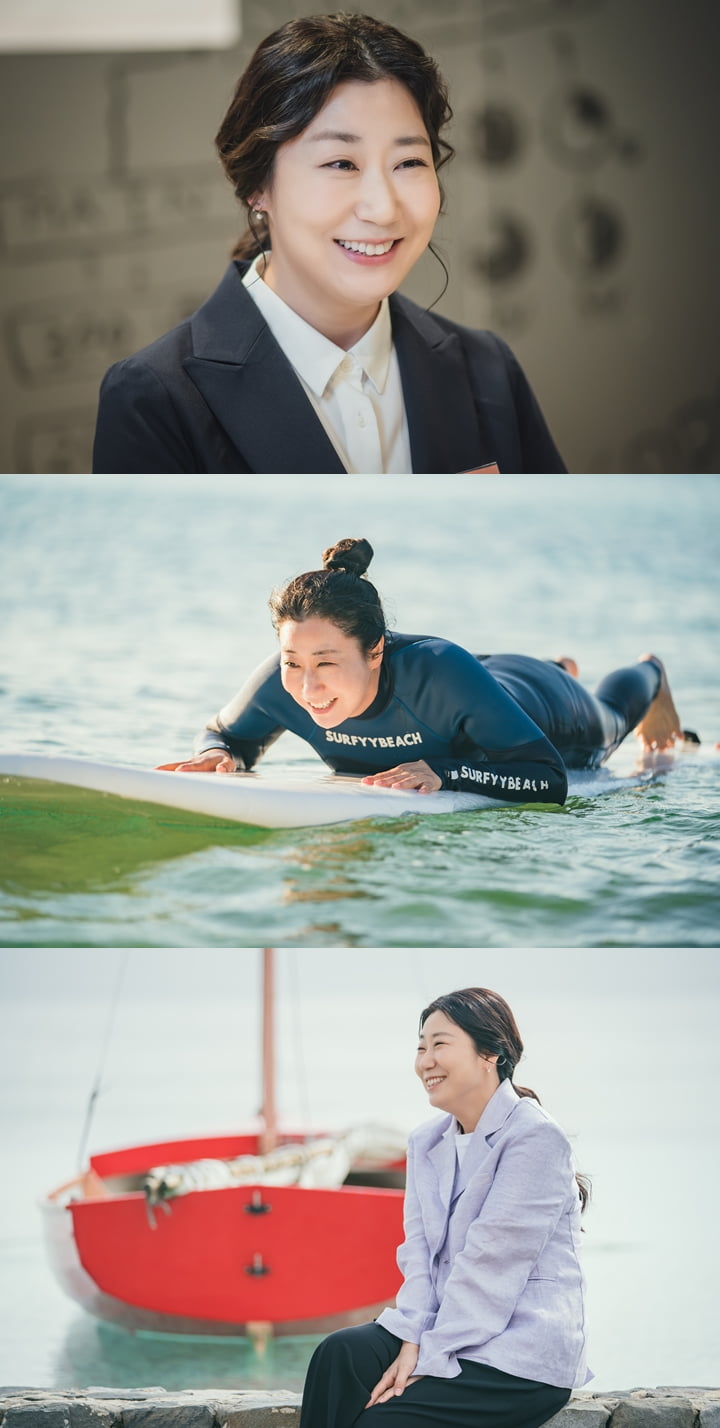 'Cruel intern' Ra Mi-ran proved to be a 'face of a thousand' that cannot be compared or refuted.
On the 15th, all 12 episodes of TVING's original series 'Cruel Intern' were released. In the play, Ra Mi-ran shares her joys and sorrows with viewers through the character Go Hae-ra, and some say it is unfortunate that it ends like this.
That's right, the charm of Go Hae-ra, which was vividly realized from the beginning of the broadcast to tone of voice, facial expressions, and actions, was maximized by Ra Mi-ran's unique slyness and acting skills that varied freely, so viewers couldn't help but fall in love with Ra Mi-ran's Go Hae-ra. . As a working mother, both family and work are not easy, but viewers deeply sympathized with and empathized with Hae-ra's struggle and did not give up in any situation, just like 'go even if you can't eat'.
Ra Mi-ran took the lead in the drama, clearly showing off her laughter when she was relaxed and full of saltiness when showing aspects of her difficult life as a working mother. Not only did he increase the level of immersion and fun in the play with his natural yet sincere acting, but he also skillfully controlled the strength and weakness of the character's emotions, showing the actor and the character becoming one.
In particular, what is noteworthy is that it not only treats Go Hae-ra's situation seriously, but realistically depicts the funny aspects of reality, and in this process, it made us sympathize, cheer, and support Hae-ra, who always shouts 'go' and works hard. The prevailing opinion is that it is because of Ra Mi-ran's good performance.
It has proven to be another 'life character' of Ra Mi-ran, to the extent that one can say, 'Go Hae-ra is Ra Mi-ran.' This shows the true value of Ra Mi-ran, an actress who constantly challenges herself regardless of genre or character.
'A Thousand Faces' Ra Mi-ran is having a busy year with two consecutive works, 'Bad Mom' in the first half of the year, followed by 'Cruel Intern'. In the next work, 'Jeongnyeon', he plays the role of 'Kang So-bok', the director of the Maeranguk Theater Company, who has cool charisma and a big personality, and continues his activities without rest.
Ryu Yae-ji, Ten Asia Reporter ryuperstar@tenasia.co.kr