TV
Phillip Choi was moved by his first visit to a kids cafe with his son, who survived stage 4 childhood cancer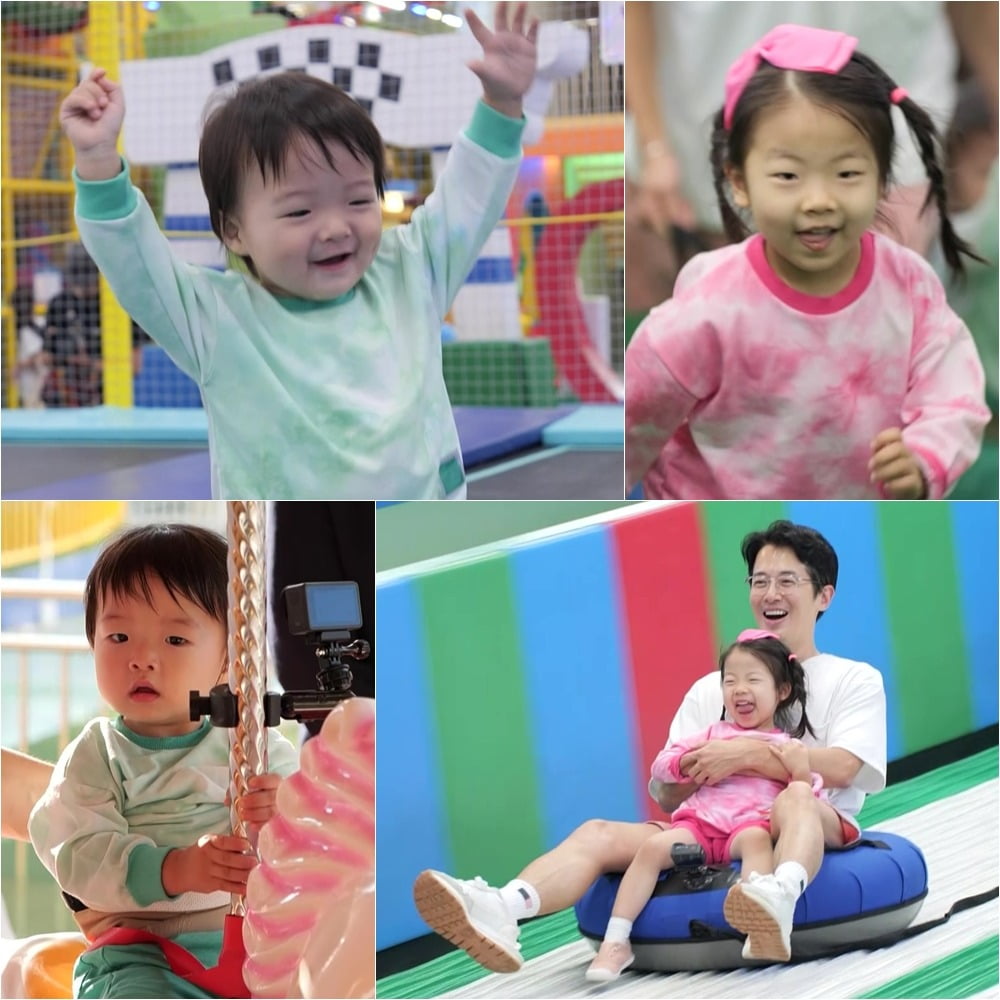 KBS2's 'The Return of Superman' actor Philip Choi's son Do-woon has been diagnosed with stage 4 hepatoblastoma, and Dowoon, who has never even been to a kids cafe, welcomes the new world of an amusement park.
The 496th episode of The Return of Superman', which will be aired at 10:40 pm on the 19th, is the 'A miracle is always near' episode and will be narrated by So Yoo-jin and Max Chang-min. Siblings Philip Choi and Do-do (Do-yeon + Do-woon), who appeared in episode 491, received enthusiastic support from viewers by showing the appearance of a real super family that finally became a complete family after Do-un's treatment for stage 4 hepatoblastoma was completed. This time, Phillip Choi and the Dodo siblings spend an ordinary but special day enjoying the amusement park.
On this day, Phillip Choi heads to an amusement park to fulfill the long-held wish of his 4-year-old daughter Do-yeon, who wants to go to an amusement park with her 18-month-old younger brother Do-un. Phillip Choi said, "Dowoon has never even been to a kids cafe," and revealed how he had been cautious about going out due to the risk of infection. However, after receiving advice from a specialist that they could now go out freely like normal children, they gathered courage and decided to go out. In addition, Lim Chae-moo, a senior actor who runs an amusement park, specially invites the Do-do siblings to his amusement park after hearing Do-woon's story.
Dowoon's eyes widen at the colorful sights of the amusement park he has encountered for the first time in his 18-month life, and his instinct to go straight explodes. Filled with curiosity, Dowoon runs to the air bounce faster than anyone else and walks around the amusement park energetically, enjoying the rides with his whole body. Next, Dowoon enjoys the thrill of sledding for the first time in his life with his cute hand clenched fists. As the sled descends, Dowoon shows nervousness at the speed he feels for the first time, but soon adapts to the sled with a smile that makes him think he has everything in the world. Do-yeon also laughs non-stop while enjoying various rides with her younger brother Do-un. In particular, father Philip Choi said, "I never thought a day like this would come," and was thrilled to see the Do-do siblings, who had been apart for a long time, playing together after Do-woon completely recovered from treatment.
Actor Lim Chae-moo goes on rides with the Dodo siblings and works as an amusement park guide, expressing his pride in seeing Phillip Choi and the Dodo siblings overcome difficult times and return to their daily lives.
Episode 496 of 'The Return of Superman' will be broadcast at 10:40 pm on the 19th due to the Hangzhou Asian Games.
Kim Ji-won, Ten Asia reporter bella@tenasia.co.kr