TV
Seungsoo Kim "I even got beaten up by rat droppings to buy my girlfriend luxury goods"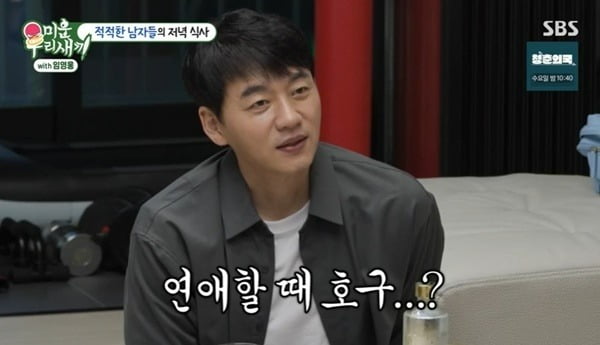 Actor Kim Seung-soo has confirmed that he is a dating fanatic.
In the SBS entertainment show 'My Little Old Boy' (hereinafter referred to as 'My Little Old Boy') aired on the 17th, the daily life of 'Middle-aged Park Bo-gum', a handsome middle-aged man, and actor Kim Seung-soo's 'My Little Old Boy' was revealed. Actor Kim Seung-soo met Lee Sang-min and Kim Jong-min and looked back on their past relationships.
On this day, Kim Seung-soo met Lee Sang-min and Kim Jong-min and looked back on his past relationships. "There was an old X clock that changed colors as it turned. It was around 1992, and it was about 450,000 won at the time. As of now, it is over 2 million won. My girlfriend was passing by and saw it and couldn't take her eyes off it. The moment I realized that he really wanted this, I thought I should buy him this. "My birthday was coming up," he said.
Seungsoo Kim even went to work as a day laborer at a construction site to buy a gift. He said, "The fastest way to make money was at a construction site," adding, "I worked for 150,000 won per day. I went there and saw that new wiring work was starting at Dongdaemun Market for the first time in 30 years. The whole ceiling is being torn down. You don't know what's going to pour out. When I first took the picture, 20cm of mouse droppings, a dead cat, and a dead mouse were all falling from above my head and onto my face. "It was then that I realized why they were giving me this kind of daily wage," he said.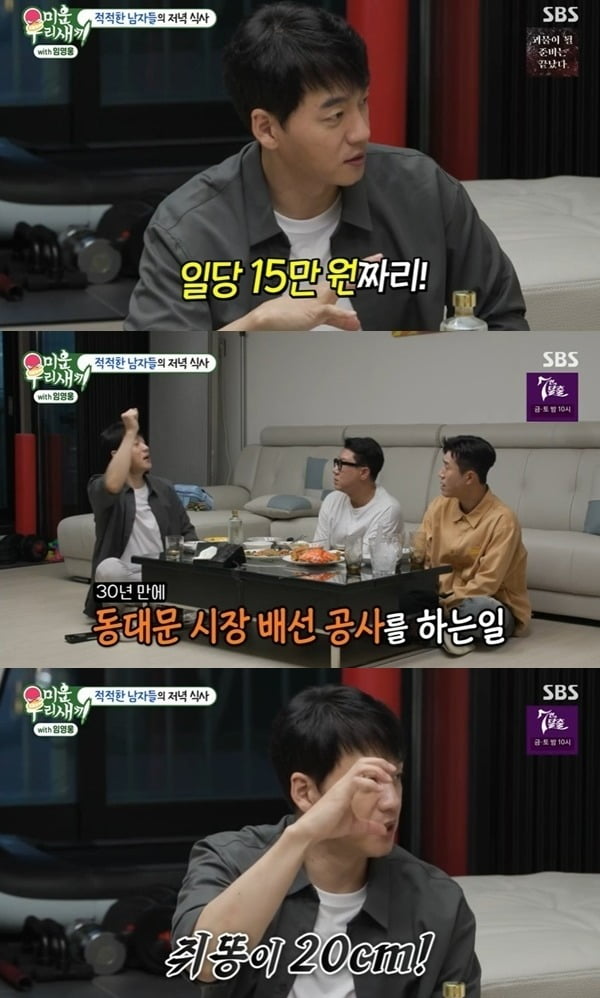 He continued, "It's been 15 days since I did that, and I start coughing, and when I cough, dust comes out." He added, "Anyway, I did that and bought it. Do you think there was only dust to do that? Something spills and everything gets scratched. I tried to hide my hurt. I wore long sleeves. This guy actually held my hand and rolled up my arm. "When he saw the wound, he asked why I did this," he recalled.
Seungsu Kim also said, "Date expenses were always tight. I took him to the front of the house and he said he wanted to eat something at the food stall in front of the house. It was hard to say no, so I ate it as a fare. Then, after taking him there, there is no other way. "The walking time is 6 hours and 30 minutes," he said.
Seungsu Kim continued, "The reason why the fight broke out was because we spoke on the phone when we got home. "I couldn't answer the phone," he said. "I couldn't say that I couldn't answer the phone because I had to walk because I didn't have money for a car. "My friend asked me to come to an important appointment, so I said I was sorry and my trust was broken," he said, causing regret.
Taeyuna, Ten Asia Reporter youyou@tenasia.co.kr