TV
Lee Dong-hwi, "I feel self-destruction when I see Kang Dong-won."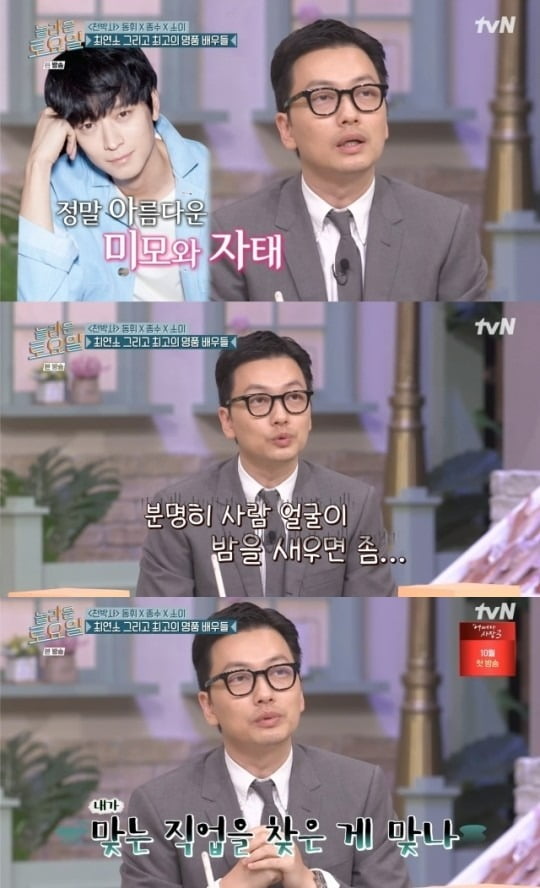 Actor Lee Dong-hwi revealed that he felt a sense of self-destruction due to Kang Dong-won's beauty.
Actors Lee Dong-hwi, Kim Jong-soo, and Park So-i from the movie 'Dr. Cheon's Exorcism Lab: Secrets of the Snow Scene' appeared as guests on tvN's entertainment show 'Amazing Saturday' (hereinafter referred to as 'Nolto'), which aired on the afternoon of the 16th.
On this day, MC Boom asked Lee Dong-hwi, "I heard that the working environment was very good even all night long while filming the movie."
Lee Dong-hwi said, "When you act, you end up exchanging energy with your co-star. My fellow actor Kang Dong-won really showed off his beauty and appearance."
Lee Dong-hwi continued, "I stayed up all night and it was 6 am. Obviously, if a person's face stays up all night, it gets a little dull. The fellow actors I was filming with really became the faces of 6 a.m. "I was already looking from 2 PM to 6 AM," he recalled.
He then confessed, "When I saw Kang Dong-won maintaining his 6 p.m. face even though it was 6 a.m., I felt a sense of shame about whether I was working hard to find the right job."
Lee Dong-hwi added, "I was completely in a state where everything had flowed out and disappeared," causing laughter.
Taeyuna, Ten Asia Reporter youyou@tenasia.co.kr