TV
Yubi Lee, did you act this well?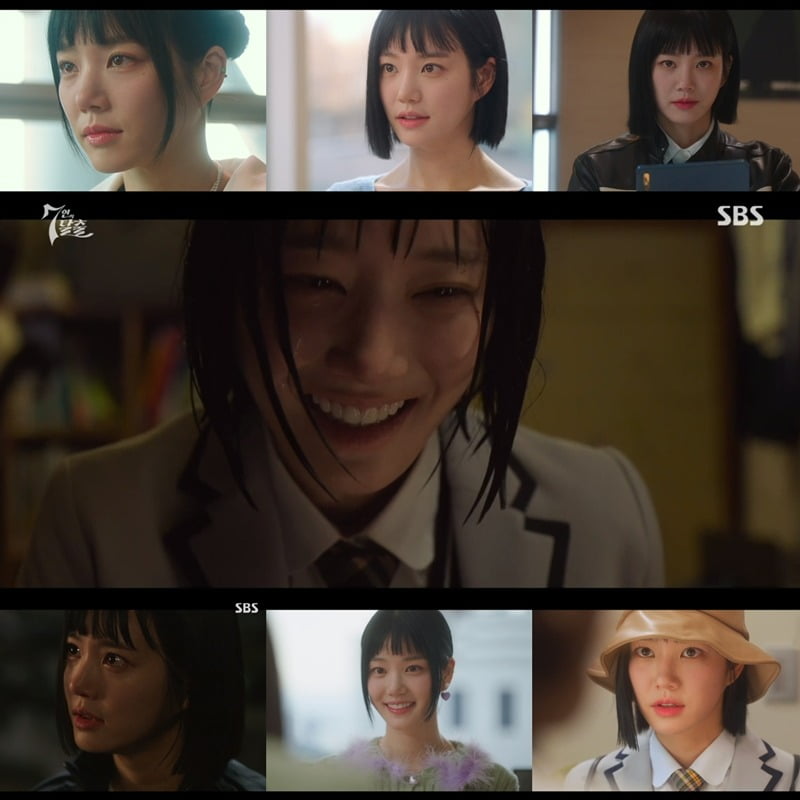 Actress Lee Yu-bi led the prelude to catastrophe.
In the SBS Friday-Saturday drama 'Escape of the Seven' that aired on the 16th, Han Monet (played by Lee Yoo-bi) was depicted showing anxiety as she was caught up in childbirth rumors.
Monet, who entered the house that day, faced his brothers who were always having accidents and his mother who was unable to pray, confirming that everything he had shown so far was a lie. Meanwhile, on the day of the audition, Monet's eyes grew even harsher as she recalled Jin-mo's (played by Yoon Jong-hoon) voice saying that the baby had died.
On the other hand, Monet, who finished the stage without accompaniment even though the song was suddenly cut off during the audition, won the casting for the work and even caught the eye of LH Media's CEO Rahee (played by Hwang Jeong-eum), raising expectations for a successful day.
However, Monet, whose anxiety reached a peak due to rumors of Myeongju Girls' High School giving birth, went to Jinmo, who knew all the facts, and got down on her knees in desperation. Monet, who soon threatened to help her, suggested that Dami (played by Jeong Ra-el) play as a player, and showed extraordinary meticulousness by showing the data he had collected.
In this way, Lee Yoo-bi went back and forth between tears of desperation, venom that did not choose any means, and a bright smile that covered up lies, raising the tension of the drama's development even further. In particular, the character's viciousness was further maximized with a good performance that gave goosebumps in every scene.
In addition, Lee Yoo-bi, who not only has sparkling visuals but also dances herself, once again confirmed her talent that cannot be hidden and vertically increased her synchronization with Monet. In addition, curiosity was aroused as to what kind of catastrophe Lee Yu-bi would lead to in 'Escape of the Seven', where a rapid development that could not even be expected had begun.
'Escape of the Seven' airs every Friday and Saturday at 10 PM.
Taeyuna, Ten Asia Reporter youyou@tenasia.co.kr