TV
Uie, who became a trainer, said, "24 hours a day is not enough"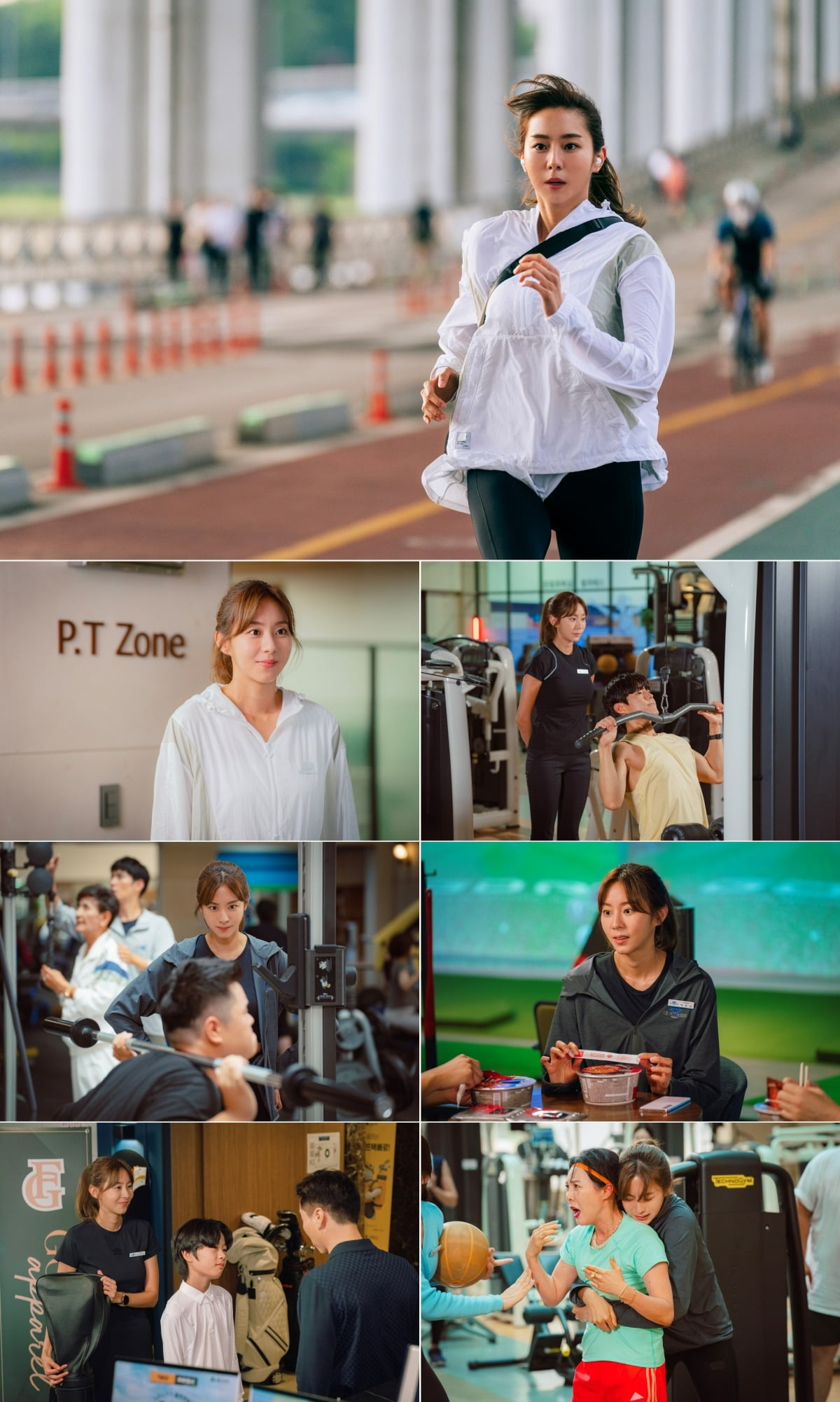 "24 hours a day are not enough, from running early in the morning to providing PT for members until late at night, and taking care of my mother and family after work." Health trainer Uie revealed her busy daily routine.
KBS 2TV's new weekend drama 'Hyoshim's Life' is about daughter Hyosim (played by Uie), who devoted her entire life to her family with her innate good nature and warm empathy, and lives an independent life away from the family that gave her a hard time, thanks to Hyosim's dedication and sacrifice. It is a family liberation drama depicting the process of each parasitic family finding their own independent lives.
Health trainer Hyosim's uneventful daily life was revealed through a highlight video released on the 12th. Prospective viewers cheered her on and were curious about the secret to Hyosim's strong body.
Hyosim's morning starts earlier than anyone else's. The first thing she does after waking up is running. As a former track and field athlete, I loved running, but as a fitness trainer, self-management is essential to instill trust in members. Aerobic exercise on an empty stomach is the basis for managing Hyosim's muscular body.
After finishing her early morning run, Hyosim is always the first to go to the fitness center she works at and prepare for its opening. Hyosim is willing to take charge of early morning PT, which other trainers avoid. Working out with members is fun, but more than anything, money is desperately needed. I have to earn my immature mother's living expenses, and I also have to pay a little bit of rent to my eldest brother Hyosung (played by Nam Seong-jin), who is busy raising the children.
She has to provide pocket money to her second older brother, Hyo-jun (played by Seol Jeong-hwan), who has been preparing for the bar exam for several years, and also has to repay the private loan borrowed without thinking by her immature younger brother, Hyo-do (played by Kim Do-yeon). As a result, since Hyosim started working, she has never once missed opening the fitness center.
In fact, the fitness center's original opening time was 6 a.m. However, the opening time was moved up because of Jinsang member Tae-ho (played by Ha Jun), who came out at 5 a.m. saying he wanted to exercise alone when no one was around. The center director told him to treat the head of the planning department of a conglomerate as a super-class VIP, but Tae-ho refused Hyosim's PT, saying, "I don't work out with women." But filial piety never gives up. He did not back down, saying, "Try classes with me for a week," and was determined to clearly explain to member Lee Jin-sang why he needed guidance from a health trainer. So, Taeho and I are doing our own early morning exercise.
In the morning, mostly elderly people come. Rather than exercising to build a healthy body, most people come out to exercise and as a pastime during a boring day's work. As a result, it takes more time to give life lessons to Hyosim than to learn how to exercise, but Hyosim, who is precious to each member, accepts even the complaints of the elderly and teaches exercise steadfastly and diligently. Sometimes, when a fight breaks out among members, the person who stands in the way with his whole body and tries to stop it is also a filial piety person.
In the afternoon, I also have to take care of my eldest brother Hyosung's son Philip (Lee Joo-won), who has just started playing golf. I want to learn golf, but I can't afford to take lessons from an expensive professional golfer, so I'm taking lessons from Woo-joo (Park Geun-soo), aka 'Tiger Park', who works as an early morning professional at Hyosim's Fitness Center. It's a golf lesson, but in reality, it's like the step-sister who is busy chasing the eldest Ruby's (Lee Ga-yeon) studies and chasing her around, giving it to Hyosim.
Uie, who played the role of Hyosim, said, "24 hours a day are not enough for Hyosim. I always wake up early in the morning and start my day by running, and I also take charge of opening the gym. Since I don't have time to eat, I often fill my meals with ramen. "I teach my members exercise diligently from early morning until late at night, and when I get home from work, I finish the day at home by supporting my mom and family," he explained. He continued, "I live really hard every day, but I never get tired. We will do our best to convey Hyosim's positive power and energy to our viewers. "I hope you love Hyosim a lot and watch her grow together."
Kim Ji-won, Ten Asia reporter bella@tenasia.co.kr