TV
Ji Chang-wook and Wi Ha-jun shed blood and sweat, the peak of action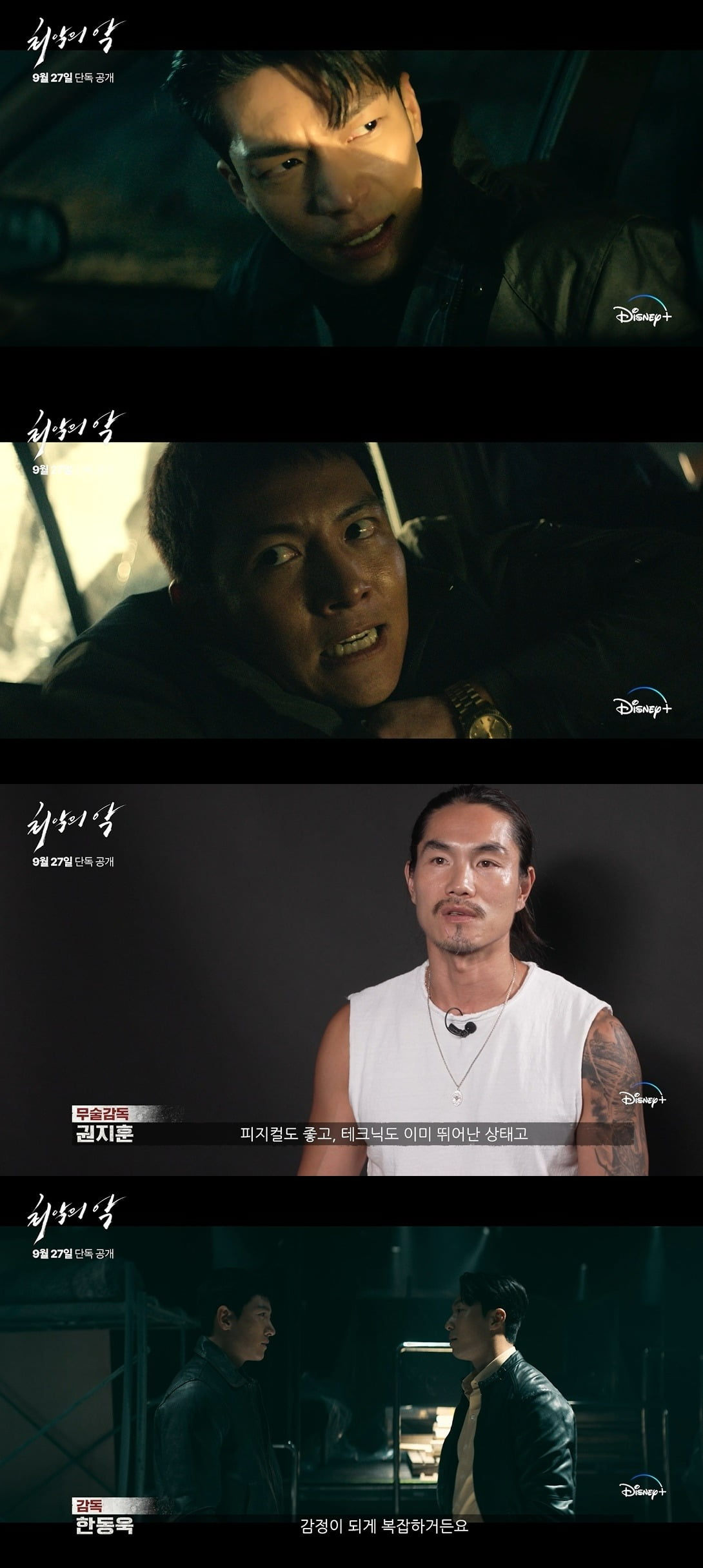 A behind-the-scenes video of the Disney+ original series 'The Worst Evil' has been released.
On the 15th, Disney+ released a behind-the-scenes video of the action in 'The Worst Evil.' 'The Worst Evil' is a crime action drama depicting the process of police officer Joon-mo (played by Ji Chang-wook) infiltrating and investigating the Gangnam joint organization at the center of the Korea-China-Japan drug trade in the 1990s.
The released video contains all of the wild action instincts that can only be felt in 'The Worst Evil.' The production team gave generous praise to Ji Chang-wook, who plays the role of Jun-mo, who possesses strong physique, technique, and know-how, and will show the pinnacle of action acting.
Martial arts director Kwon Ji-hoon expressed his admiration for Ji Chang-wook's every move, saying, "He is an actor who knows how to control his strengths and weaknesses well." Next, director Han Dong-wook, who was in charge of directing, said, "I wanted Jun-mo's complicated emotions, who have to work as an undercover police officer, to live well," raising viewers' expectations by revealing that delicate inner acting and intense action are combined.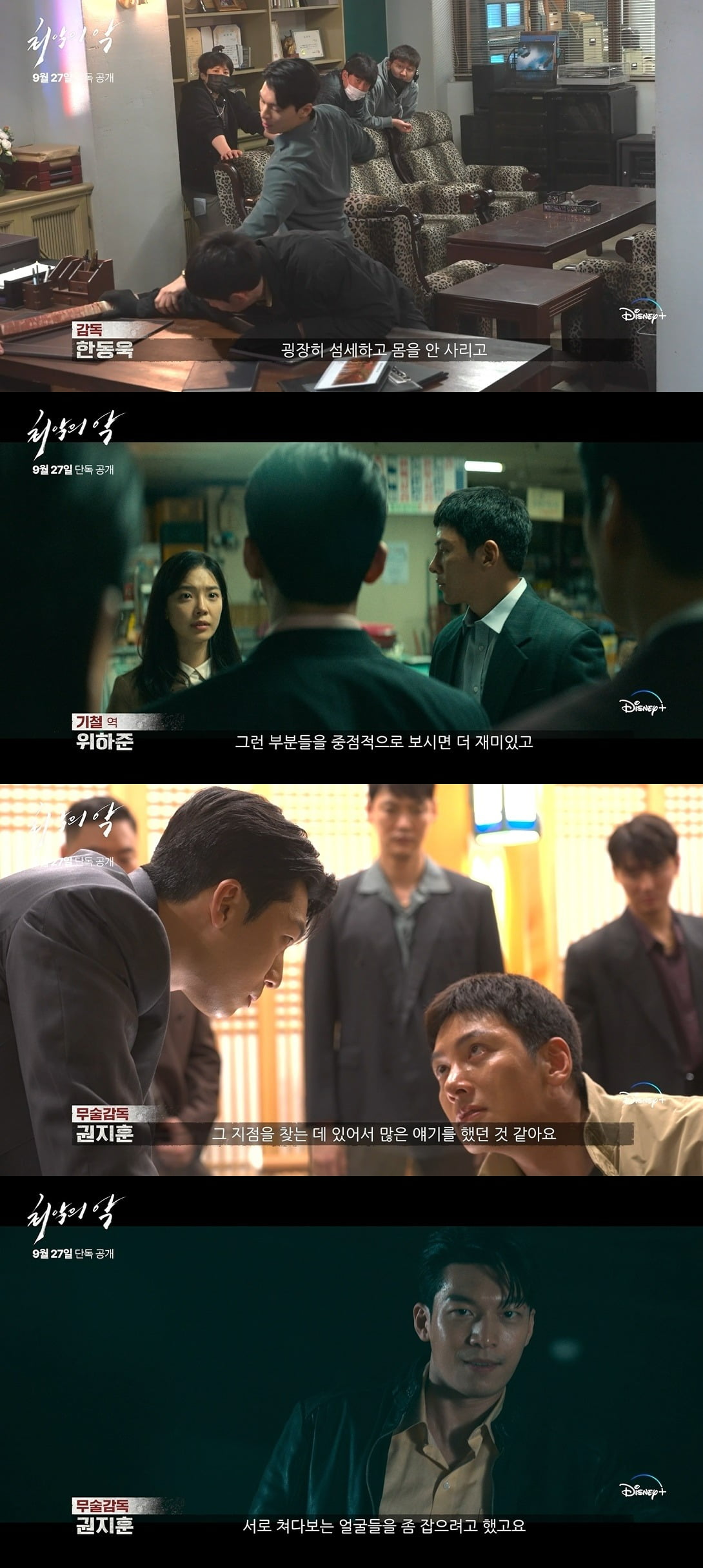 Regarding Wi Ha-jun, who became Gi-cheol himself, cinematographer Kim Yong-seong expressed high satisfaction, saying, "I was surprised that he did so well," and martial arts director Kwon Ji-hoon said, "He has a fast body and many abilities. He is excellent in both quickness and agility." He said, "He is like the boss leading the Gangnam Union." It was predicted that he would show off his body movements.
What makes this work even more special is not only the spectacular and flashy action, but also the swirling emotions of the characters involved in it. Director Han Dong-wook said, "I wanted the characters' emotions to stand out rather than the sum of the action or technique." The extreme catharsis that occurs the moment emotions explode into action is expected to shake the hearts of viewers with its unique charm that sets it apart from other crime action dramas.
Ji Chang-wook and Wi Ha-jun said, "It is a work with action and a lot to see," and "We poured blood and sweat into filming it, so please enjoy it," and urged people to watch it with affection for the work.
'The Worst Evil' will be released on Disney+ on the 27th.
Kang Min-kyung, Ten Asia reporter kkk39@tenasia.co.kr