TV
Han Ji-min questioned her mother's death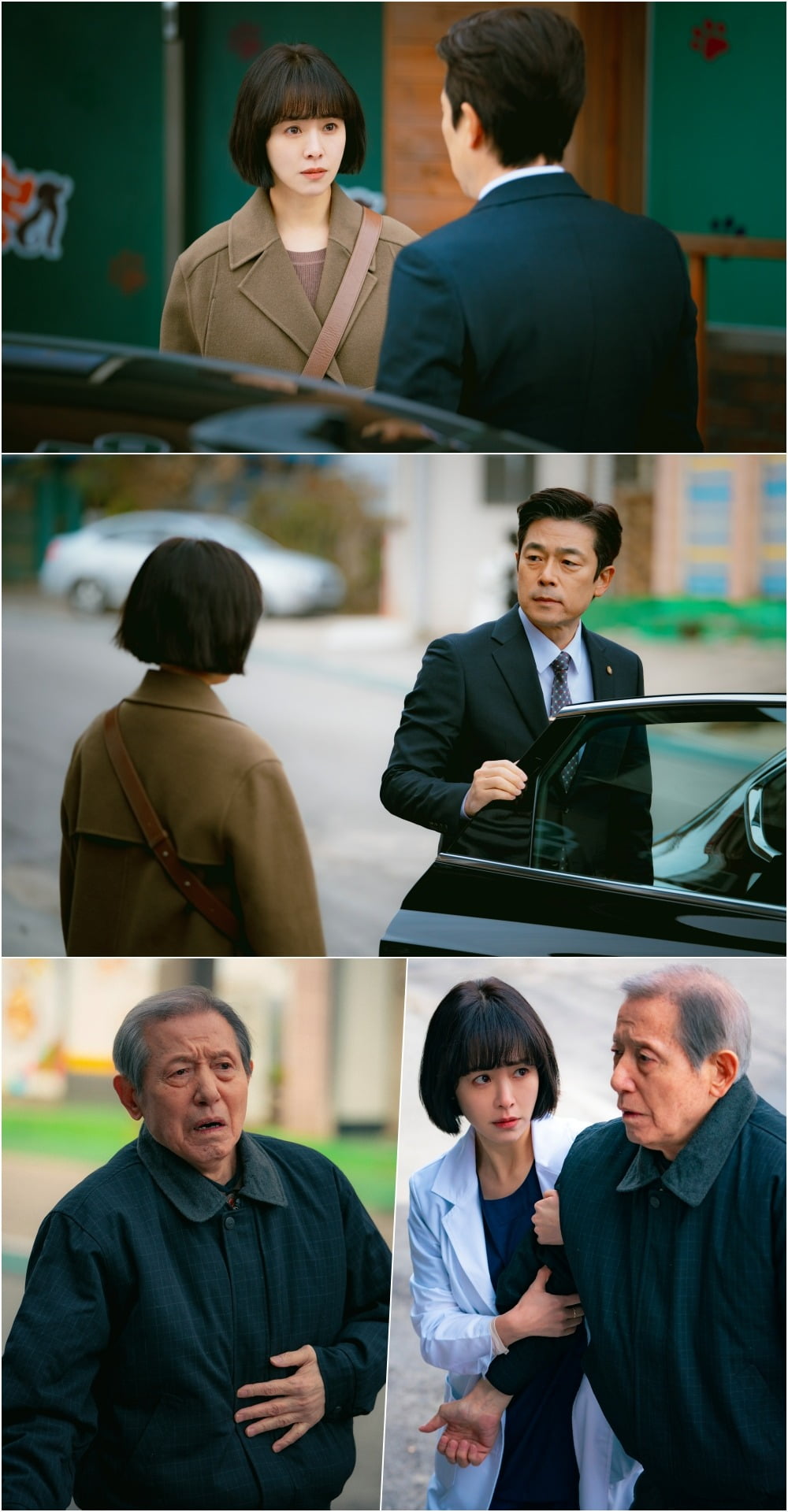 Han Ji-min has a dangerous encounter with the suspicious Lee Seung-jun.
On the 15th, JTBC's Saturday-Sunday drama 'Hip-Up' captured the unusual atmosphere between Bong Ye-bun (played by Han Ji-min) and Cha Joo-man (played by Lee Seung-jun). Next, grandfather Jeong Eui-hwan (played by Yang Jae-seong), whose health is showing a red flag, heightens the tension.
In the last broadcast, Bong Ye-bun learned of Cha Joo-man's suspicious activities while conducting psychometry on the villagers to find a serial killer. On the day his mother Jeong Mi-ok (Choi Jeong-in) died, he only saw Cha Joo-man getting out of the car. Moreover, the final scene of Jeong Mi-ok twitching as if she had fallen asleep heightened the tension. Jeong Mi-ok was found dead in a car that had fallen into the sea. It raises questions about what secrets are hidden in his death.
Meanwhile, in the released photo, Bong Ye-bun has a pensive expression, unlike the bright smile that usually follows only the car owner. The changed mood of the two people can be sensed in Cha Joo-man's stern face as he looks at Bong Ye-bun. The unusual expression of grandfather Chung Eui-hwan was also captured. Bong Ye-bun supports his grandfather with a face full of worry, raising anxiety about what happened to them.
Previously, Jeong Eui-hwan stole Cha Joo-man's list of sponsors and asked Won Jong-mook (played by Kim Hee-won) to investigate the Mujin real estate fraud case in which Cha Joo-man is believed to be involved. The fact that the mother, Jeong Mi-ok, was covering the case until her death added doubt to the death. I wonder what secret there is behind Jeong Mi-ok's death and what connection she has with Cha Joo-man.
The production team of 'Hip-Hope' said, "Bong Ye-bun's suspicions towards Cha Joo-man, whom he had trusted and followed for so long, grow," adding, "In the midst of the unbelievable truth, a shocking incident occurs that shakes Bong Ye-bun and her family. "Please watch how Bong Ye-bun and Moon Myeong-yeol, who face an unimaginable twist, will solve the case."
'Be Hip' will be broadcast at 10:30 pm on the 16th.
Taeyuna, Ten Asia Reporter youyou@tenasia.co.kr