TV
Shin Young-soo "Wife Han Go-eun wore very sexy full body leggings on their first meeting"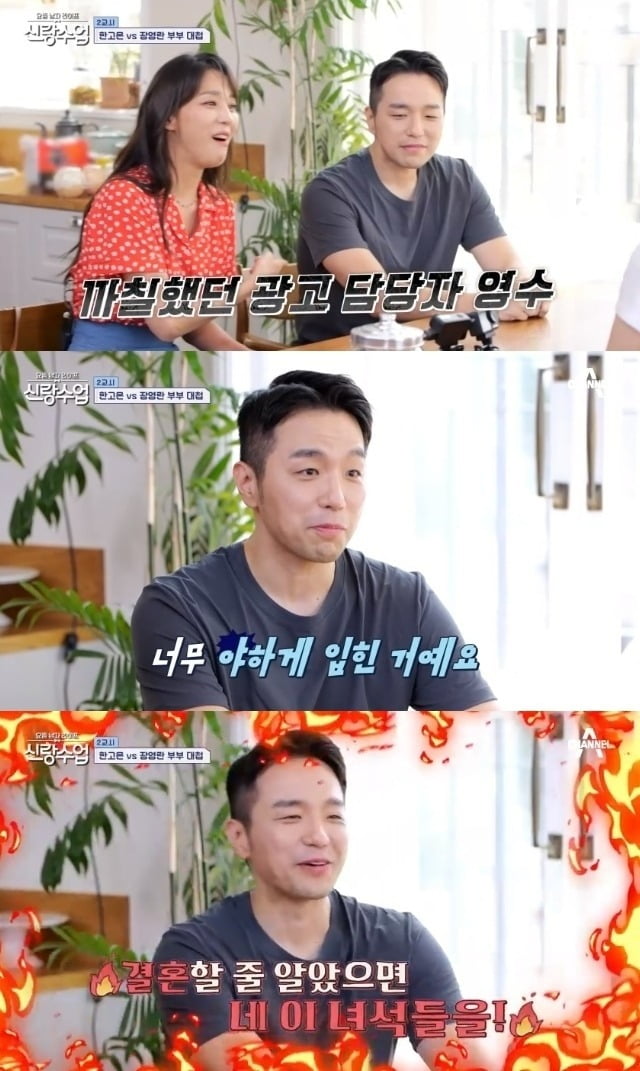 Actress Han Go-eun recalled her first meeting with her husband Shin Young-soo.
In the 81st episode of Channel A's entertainment show 'Men's Life These Days - Groom's Class' (hereinafter referred to as 'Groom's Class'), which aired on the 13th, Han Go-eun, Shin Young-soo, and Jang Young-ran, Han Chang, had a couple's gathering.
On this day, Han Go-eun and Shin Young-soo revealed their first meeting for the first time. Han Go-eun said, "I first met this person when I became a model for a product advertisement. It was a diet health drink, so I was wearing jjoljjol (full-body leggings) while filming, and it felt burdensome. I got so annoyed when someone contacted me and told me to do something. "I said, 'Who are you? Come to the scene or something. Come see and talk about it,' and it was this person," he said.
Shin Young-soo was the advertising manager who made Han Go-eun angry at the time. Shin Young-soo explained the reason why he only gave instructions over the phone, "At that time, a lot of people were trying to go to the site. There was no one to guard the office, and all the kids and directors went, so I couldn't go."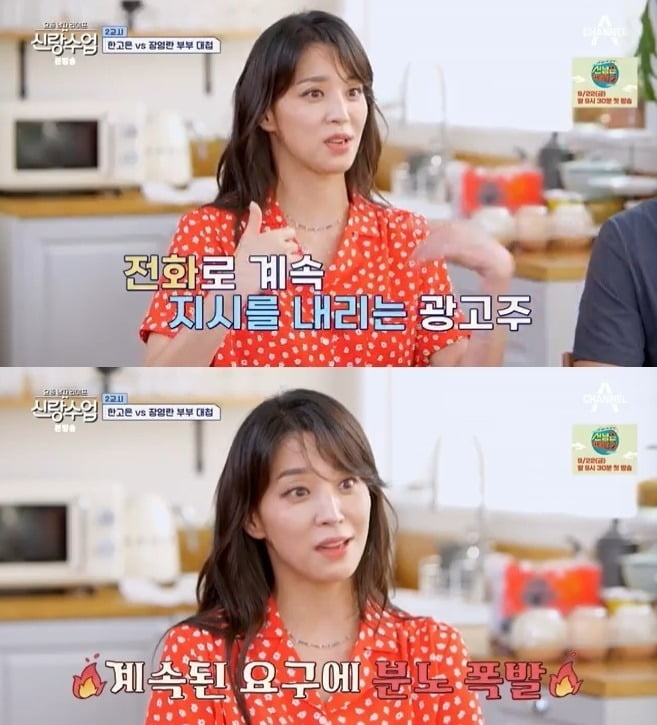 He then admitted, "There were pictures coming in from time to time, but to be honest, they dressed people up too sensuously." When Han Go-eun said, "I was told to wear it like that, but wasn't it you who told me to dress like that?", he got angry and said, "To a certain extent. If you knew I was going to get married like this, you guys."
The wedding day episode was also released. He said, "On the wedding day, my husband got drunk and disappeared. We had an after-party with only really close friends, and as soon as my husband left, he said he was going to eat a lot. I got drunk because I received a lot of congratulatory drinks."
Han Go-eun said, "I kept not receiving calls. When I went home, I found that he was sleeping alone. When I asked him the next day, I didn't know how he got there. But as soon as my husband woke up, the first thing he said was, 'Honey, it's so fortunate that I didn't go to my parents' house and came to my new home.' "He said."
Taeyuna, Ten Asia Reporter youyou@tenasia.co.kr