TV
Lee Soo-geun and Kim Dong-hyun are extremely excited about the downfall.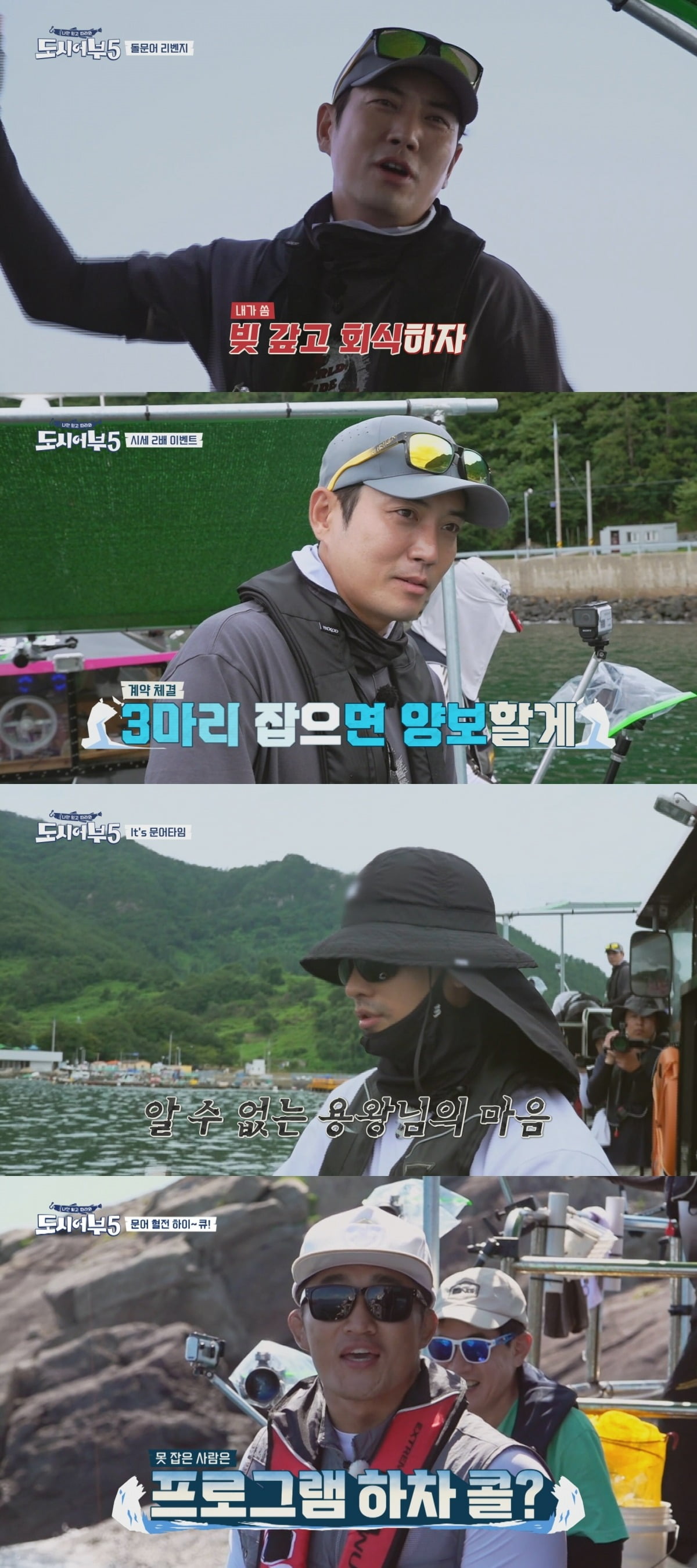 In Channel A's entertainment show 'Trust Me and Follow Me, Urban Fisherman 5' (hereinafter referred to as 'Urban Fisherman'), which will be broadcast on the 14th, urban fishermen are enjoying themselves in cephalopod fishing with the new concept of 'you have to catch to live', continuing from last week. It unfolds.
The members, who have incurred debt due to the newly introduced advance payment policy, engage in cephalopod fishing with even greater enthusiasm for clearing the light. In particular, Joo Sang-wook exudes ambition, saying, "I will pay off all of your debt and take you out to dinner." In addition, Joo Sang-wook, who said he would willingly give up his seat to Kim Dong-hyun, who was aiming for his seat, actually pretended not to notice and did not give up his seat when one hit after another hit, and it is said that the scene was heated by the fierceness of the guests to fix the spot.
With no news of the bite, Seong-hoon even shows off the so-called 'shamanistic' fishing method, such as singing a song and talking to fish to receive the energy of the Dragon King, and even the original shaman Kim Dong-hyun and the members who were watching acknowledge his earnestness. Then, everyone's attention is focused on Seong-hoon's major accident, and Seong-hoon is said to be very excited and asks the camera to turn, so attention is focused on what the story is.
Just as the fishing begins in earnest, shouts are exchanged between Lee Soo-geun and Kim Dong-hyun, and a close call occurs. When Lee Soo-geun, who was called the cephalopod emperor, performed poorly, Kim Dong-hyun got angry and said, "My rival is your older brother." A showdown unfolds in Segi where Lee Soo-geun, unable to bear the constant stimulation, gets extremely angry at Kim Dong-hyun and finally demands to 'leave the program'. Kim Dong-hyun looks completely frozen when Lee Soo-geun bites the giant octopus.
The member who will become the rich fisherman will be revealed on 'Trust Me and Follow Me, Urban Fisherman 5', which will be broadcast at 10:30 pm on the 14th.
Taeyuna, Ten Asia Reporter youyou@tenasia.co.kr