TV
Song Ga-in, how much money she earned, "I don't need wedding accessories"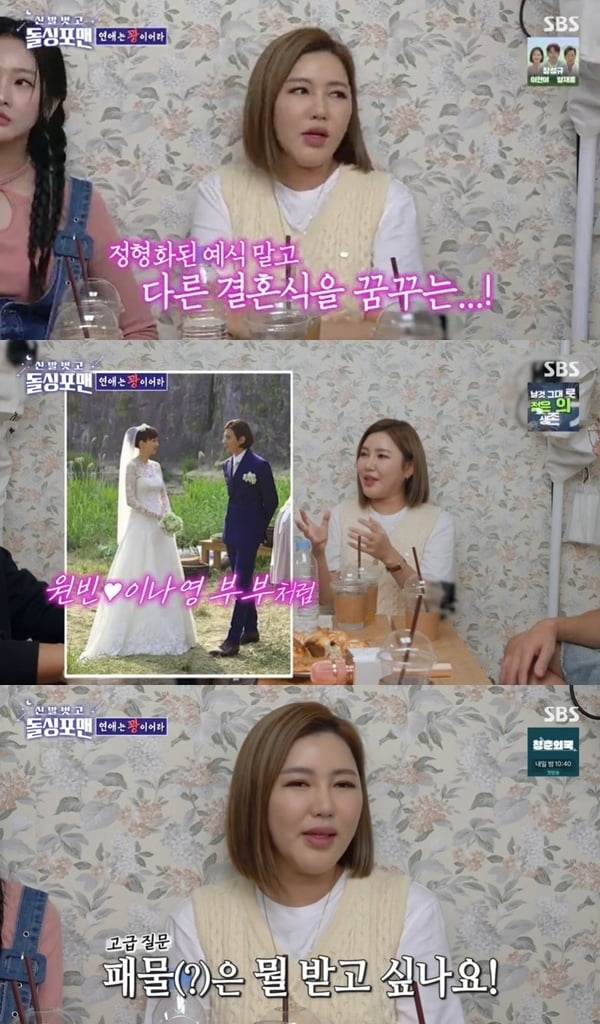 Song Ga-in revealed her dream of getting married.
Trot singers Song Ga-in and Hong Ji-yoon appeared on the SBS entertainment show 'Single for Men', which aired on the 12th.
On this day, Lee Sang-min said, "Song Ga-in said she really wanted to get married at the age of 42. When he said, "There are four years left," Song Ga-in said, "That's unpredictable. I want to go before I'm 42 at the latest. "Looking at my seniors, they said they couldn't go past 40."
Regarding her dream of getting married, Song Ga-in said, "When you go to a wedding, it's complicated and you have to do it on time, and I don't like it when everyone else does the same thing in a limited time. "I think it's good because I'm a country person who lives outdoors freely like the couple Won Bin and Lee Na-young," he said.
When asked what she would like to receive as an accessory, Song Ga-in said, "Do I really need to receive something like that?" and "I don't need that (ring). "That's not important," he said coolly.
In response, Lee Sang-min said, "You earned 10 billion won, right?" and Tak Jae-hoon also added, "You can spend money just like that, right?" Kim Jun-ho said, "Can you play golf with Tak Jae-hoon later? "Please change my cell phone," he said angrily.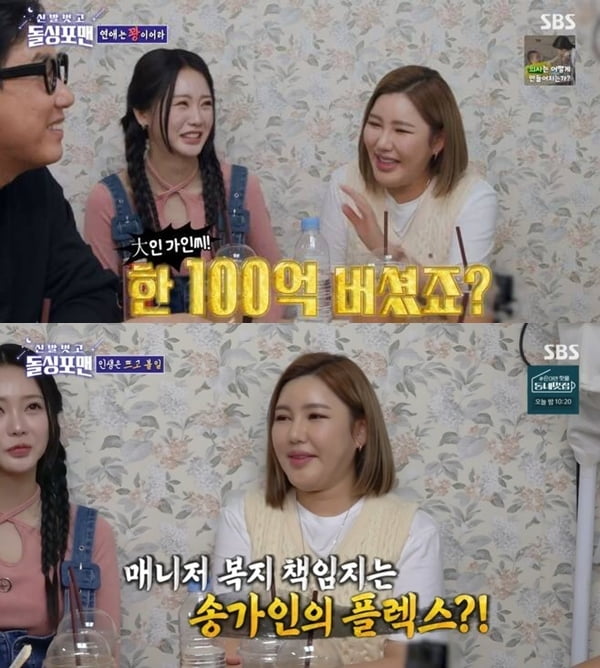 Lee Sang-min said, "The comments from the fans are that they want to date this guy for fun and just sing for the rest of their lives. When asked, "What if I find someone I really like, but the fans say they're not that guy?" Song Ga-in responded, "I think I'll think about it. There are eyes that see everything, and there are also elders, right? "When I told a fan about someone who had a bad relationship with me, he said he would take a forklift and dig it up," he said, showing his affection.
Song Ga-in also spoke about manager welfare flex. In response to the question, "You raised the salary, gave a bonus, and bought two cars for the manager?" Song Ga-in said, "The second time I bought it was because I was scammed and the car was taken away. So I did it again," he explained.
Song Ga-in said she also paid back the other managers who helped her during difficult times, saying, "Bus and trains are basic, and there was no agency during the audition, so I asked my older sisters to take me because they were heading in the same direction. "I gave gifts to all of them," he said.
Taeyuna, Ten Asia Reporter youyou@tenasia.co.kr