TV
Na-rae Park confesses how she feels about malicious comments, "My mother told me to look at the comments and work harder"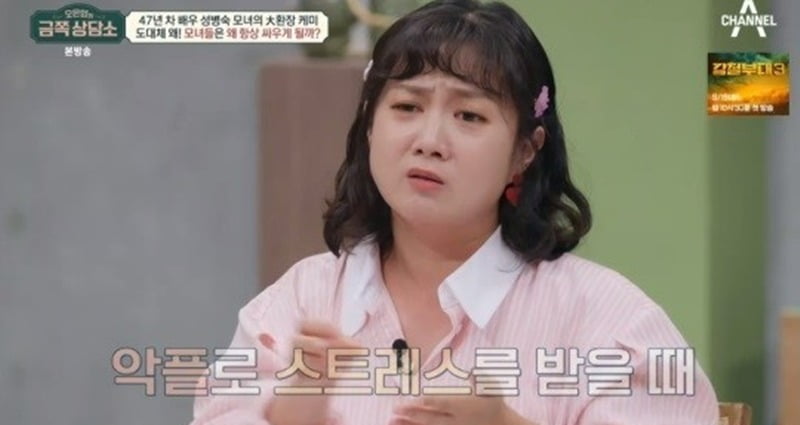 Comedian Park Na-rae talked about malicious comments and mentioned her mother.
Actress Seong Byeong-sook and her daughter Seo Song-hee appeared on Channel A's 'Golden Counseling Center', which aired on the 12th.
On this day, mother and daughter Song Byeong-sook and Seo Song-hee revealed that although they were close, they were worried because they were so different. Seo Song-hee said, "My mother doesn't let me throw away anything," and "I can't move." Seong Byeong-sook said, "She would rather throw me away. It's hard because my daughter tells me to throw away everything I do."
In response, Park Na-rae said, "My mom sends me a lot of groceries such as rice and kimchi," and added, "Every time, she sends me a book about the conflict situation that was going on at that time. For example, I use books instead of what my mom wants to say." opened.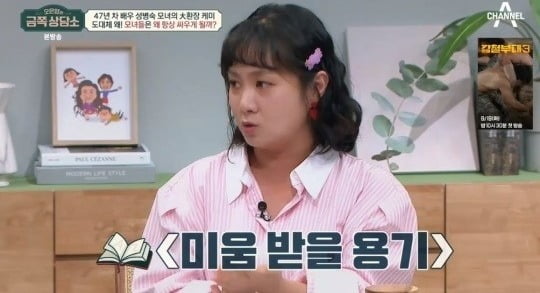 "I was stressed out by malicious comments, so my mom said, 'I saw these comments, so why don't you just work harder?' and then I said, 'I already know this, so why are you bringing this up again?' and we fight." revealed.
Park Na-rae then said, "I didn't talk about it, but a week later, a book titled 'The Courage to Be Disliked' came along with rice. This book came twice. When I was having a hard time, my mother read a book like this 'from the bottom.' "Send it to me," he added.
Taeyuna, Ten Asia Reporter youyou@tenasia.co.kr