TV
Jang Young-ran "Even if I'm reborn, it's not Park Bo-gum"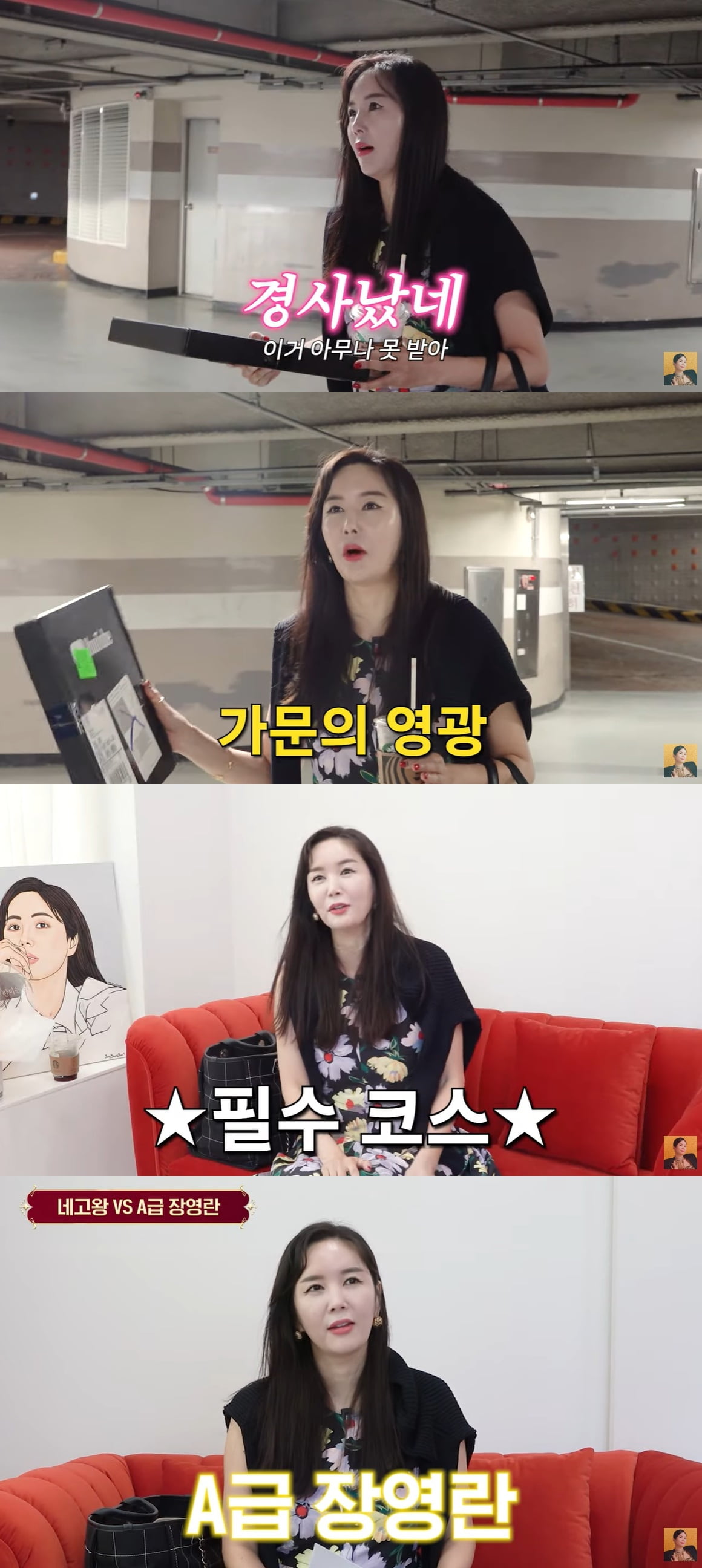 Broadcaster Jang Young-ran said that she would still date Han Chang even if she were reborn.
On the 12th, a video was posted on the YouTube channel 'A-Class Jang Young-ran' with the title 'Jang Young-ran's first Q&A answering sensitive questions.'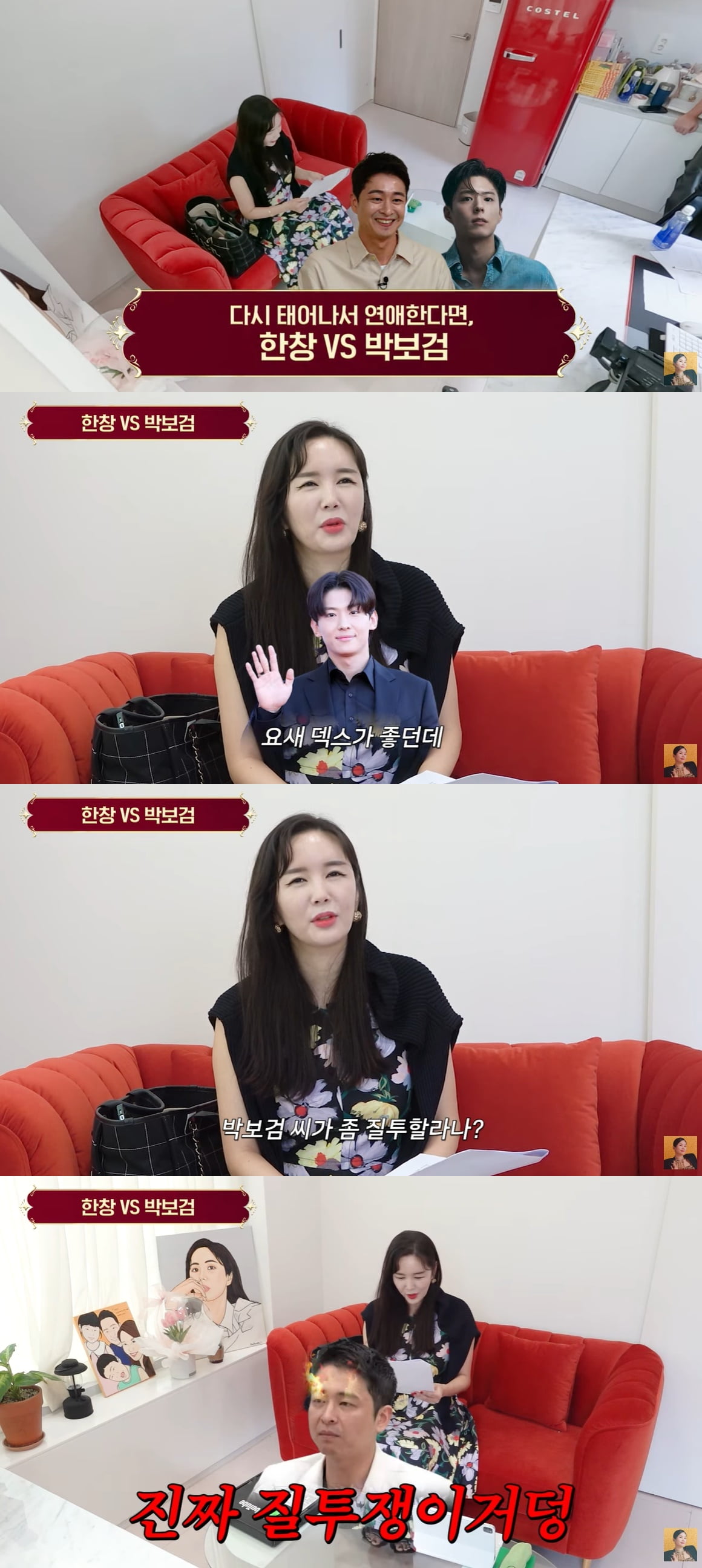 On this day, Jang Young-ran received the YouTube Silver Button. You can receive the Silver Button if you have more than 100,000 YouTube subscribers. Jang Young-ran said, "I really wanted to receive this. Not everyone can receive this. My kids really want to see this. It's an honor for the family. I'm going to frame this and hang it up."
Youngran Jang conducted a Q&A to commemorate receiving the silver button. He started by saying, "Finally, I'm going to try it now." The first question was 'King Nego VS A-Class Jang Young-ran'. Jang Young-ran said, "Of course, I like A-level Jang Young-ran. It was Nego King that made me feel that I could really be good at YouTube. After doing Nego King 2, I thought, 'I guess I enjoy this kind of thing back then.'"
He continued, "I thought about wanting to do this even after I finished it, but it's not easy to find a producer who can include me. I'm also fortunate to have been able to meet a producer who can include me. I'm sorry, but the most fun program these days is A. "I'm really Jang Young-ran. My head is so full of those thoughts that it's a problem. It's not stressful, but I want to do more to make a positive impact. I'm so grateful that you accept that," he added.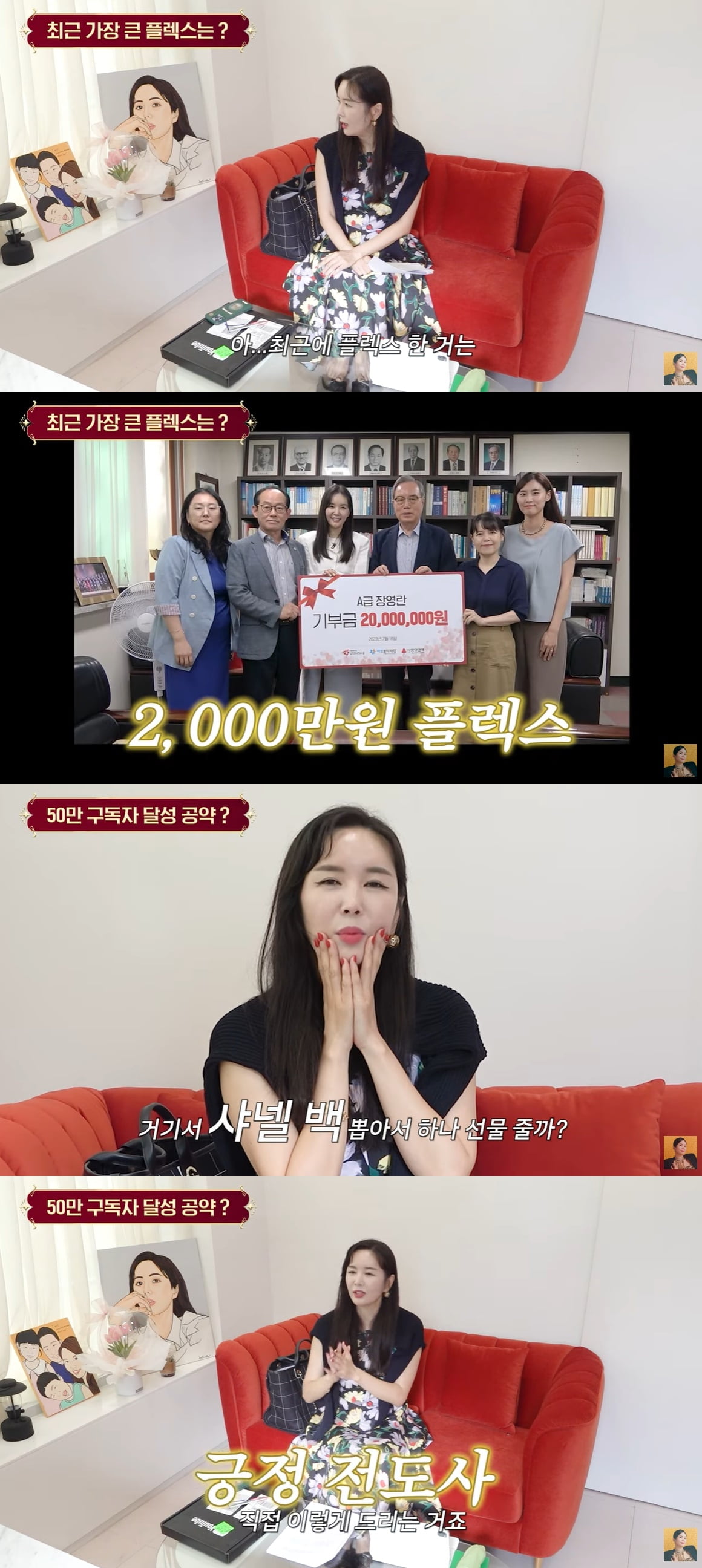 The next question was 'If you were to be reborn and date, Han Chang VS Park Bo-gum'. Jang Young-ran said, "Park Bo-gum is good, but I like Dex these days. Dex is that cool. Is Park Bo-gum a little jealous? I feel like Park Bo-gum is a sincere young man, and Dex is sexy. I think Dex is kind of cool. . Park Bo-gum is in his prime, of course. This really makes my husband jealous. He's really jealous," he explained.
Jang Young-ran answered the question, 'What is the biggest flex recently and how much is it?' He said, "The last thing I flexed was a donation. I don't think I've ever spent that much money." Previously, Jang Young-ran donated 20 million won, adding a little more to her YouTube profits.
In addition, Jang Young-ran made a pledge to reach 500,000 subscribers. He said, "Should I have a fan meeting? In fact, I want to have a fan meeting. Should I hold a fan meeting and give a designer C company bag as a gift? I need to give that level of flex. I will give gifts, give lectures, call out even when I am angry, Ji-woo Jun-woo will say hello, and Director Hong will give fashion tips. "I should also tell you. The cast is gorgeous," he said.
Kang Min-kyung, Ten Asia reporter kkk39@tenasia.co.kr