TV
Jo Yoon-hee and Kim Soon-ok changed 180 degrees after meeting each other.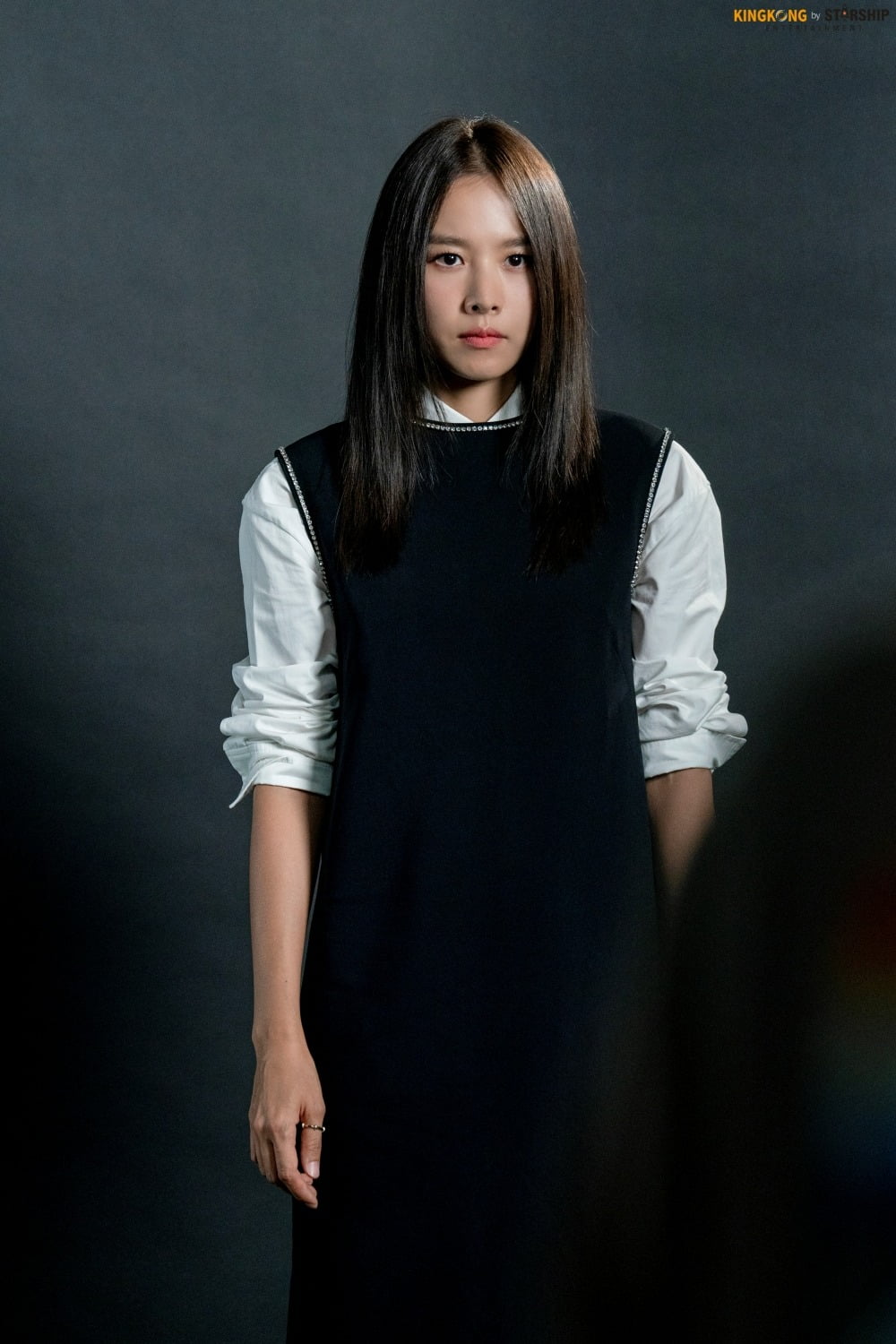 Jo Yoon-hee's jealous eyes were captured as she returned to the small screen three years after her divorce.
On the 13th, Jo Yoon-hee's agency King Kong by Starship released several behind-the-scenes cuts of Jo Yoon-hee's poster and content shooting site, who appears as Go Myeong-ji in the new SBS Friday-Saturday drama 'Escape of the Seven' (directed by Joo Dong-min, written by Kim Soon-ok).
'Escape of the Seven' is a picaresque revenge drama depicting the struggle for survival of seven villains involved in the disappearance of a girl who disappeared through a tangle of many lies and desires, and the bloody retribution against them. In the play, Jo Yoon-hee will play the role of Go Myeong-ji, a high school art teacher, and will play an active role in revealing her dark intentions in order to hide her own shame.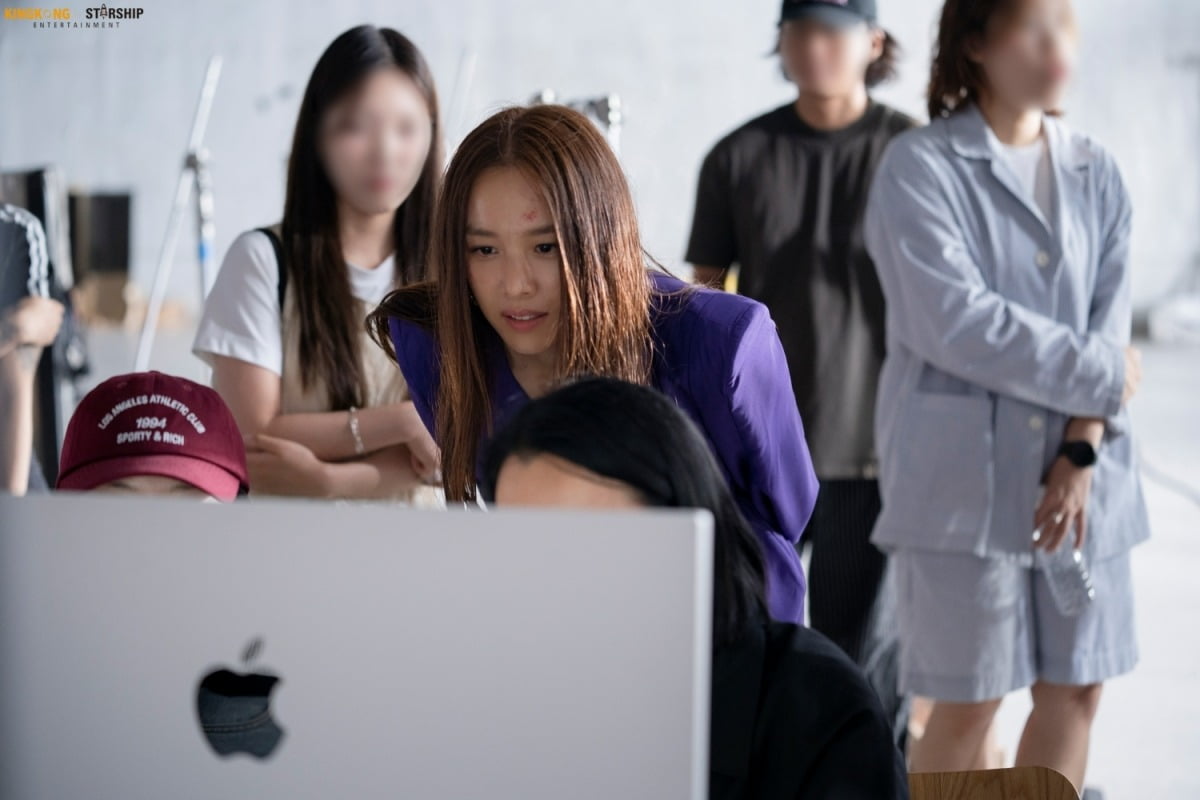 Meanwhile, in the photo released, Jo Yoon-hee is holding a piece of paper with the character's crime name written on it with intense eyes. At this time, his tense expression makes you immersed in the concept, reminiscent of a mug shot. On the other hand, in another photo, Jo Yoon-hee is giving an interview with a big smile. Like this, he is said to have shown his professional side based on meticulous monitoring at the filming site that day, while also showing off his charm on and off by smiling during breaks.
Jo Yoon-hee is expected to make a comeback on the small screen through 'Escape of the Seven.' In particular, in a recently released video, he raised curiosity about the character by saying in a voice full of evil, "I want you to disappear before my eyes, even if it's just like this." Accordingly, attention is focused on Jo Yoon-hee, who transformed into a villain in 'Escape of the Seven' and will appear as a new character never seen before.
'Escape of the Seven', starring Jo Yoon-hee, Um Ki-jun, Hwang Jung-eum, Lee Jun, Lee Yu-bi, Shin Eun-kyung, and Yoon Jong-hoon, will premiere at 10 PM on the 15th.
Taeyuna, Ten Asia Reporter youyou@tenasia.co.kr