TV
"Will you wash my panties?" Min Woo-hyuk asks a junior celebrity to do his laundry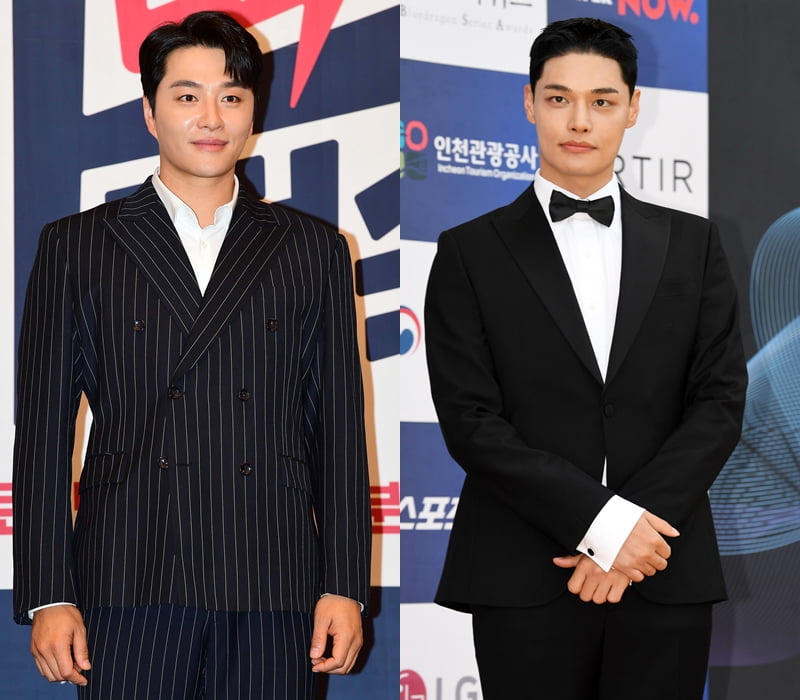 Kim Soo-mi starts catering service for the first time since opening a Korean restaurant.
In T-Cast E Channel's 'Excuse Sumi: Let's Get It First', which airs today (7th), the first catering order comes in for 'Sumi Korean Restaurant' and Korean restaurant owner Kim Soo-mi and her assistants Eric Nam and Jeong Hyeok personally visit the customer's house. I plan to show my taste.
On this day, 'Sumi Korean Restaurant' will introduce not only hall sales and delivery, but also catering services. 'Sumi Korean Restaurant's signature catering service is a unique delivery method that visits customers' homes and cooks the food themselves. The youngest member, Jeonghyeok, shows extraordinary motivation, saying, "I will try to hit the jackpot with this."
When the first order is finally placed, Kim Soo-mi heads to the customer's house with interpreter Eric Nam and the youngest child, Jeong Hyeok. As the excitement gradually increased with Eric Nam's sweet singing voice during the delivery, Kim Soo-mi also transformed into a rapper, following the employees, saying, "Please turn down the air conditioning." Not only Jeong Hyuk but also Eric Nam are surprised by the stormy rapping that was honed through nagging.
In particular, the story of meeting the Gunsan family at the first delivery location adds to the curiosity. A customer who lived in Gunsan for a year has various Korean food ingredients piled up in the refrigerator. Kim Soo-mi, who discovered the taste of her hometown in a foreign country, was so happy that she said, "Bring a bag," and focused on gathering ingredients rather than cooking. Attention is focused on whether they will be able to successfully complete the catering service amidst the screams of customers.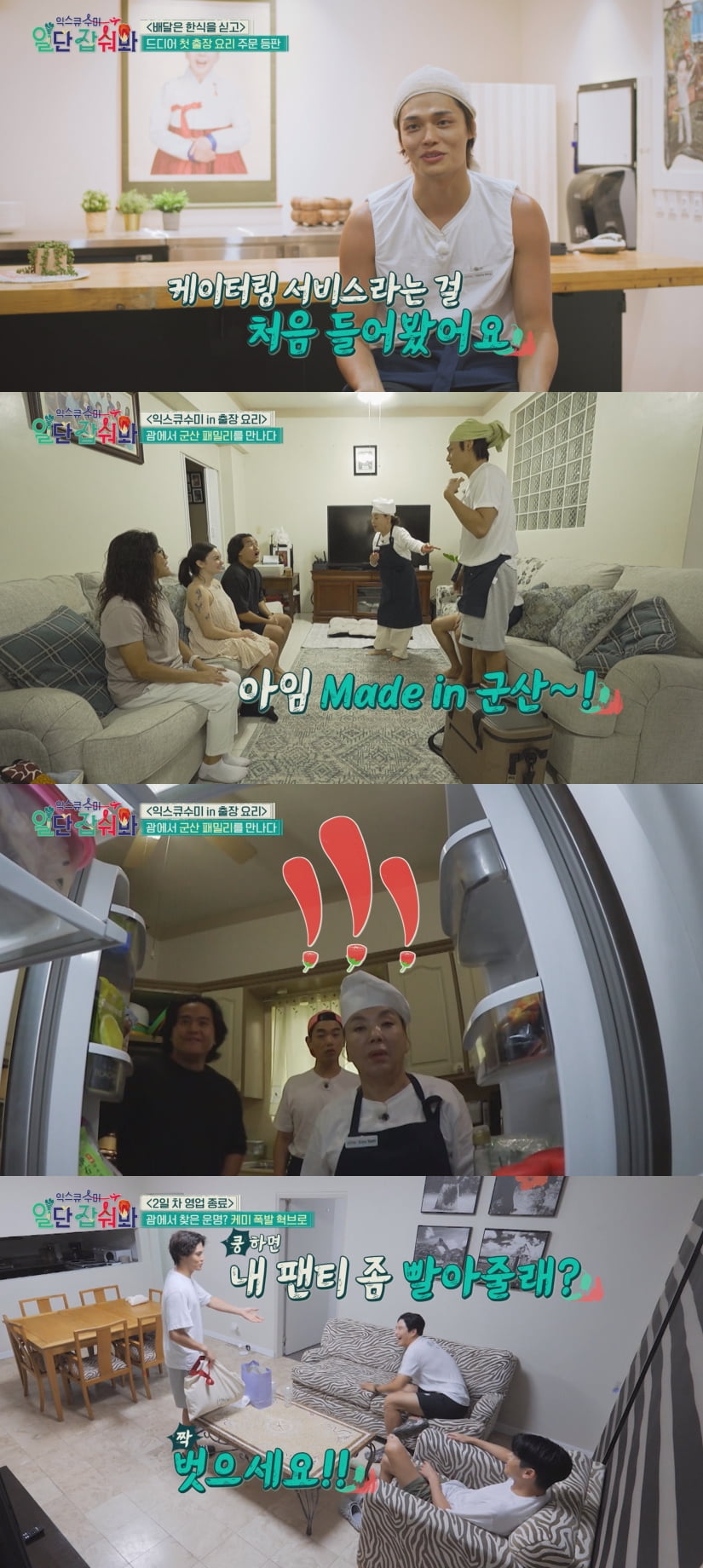 The bromance between Taengdaeng Brothers Min Woo-hyuk and Jeong-hyeok from 'Sumi Korean Restaurant' also shines. The two brothers resemble each other in every detail, from appearance to behavior, and even their underwear is the same, which makes people laugh. I wonder how far the telepathy of younger brother Jeong-hyeok will work, as he responds to older brother Min Woo-hyuk's playful request, "Can you wash my underwear?" by saying, "Please take them off."
'Excuse Me: Let's figure it out' will be broadcast today (7th) at 8:40 PM.
Taeyuna, Ten Asia Reporter youyou@tenasia.co.kr