TV
Tak Jae-hoon, controversy over leaving the filming set without permission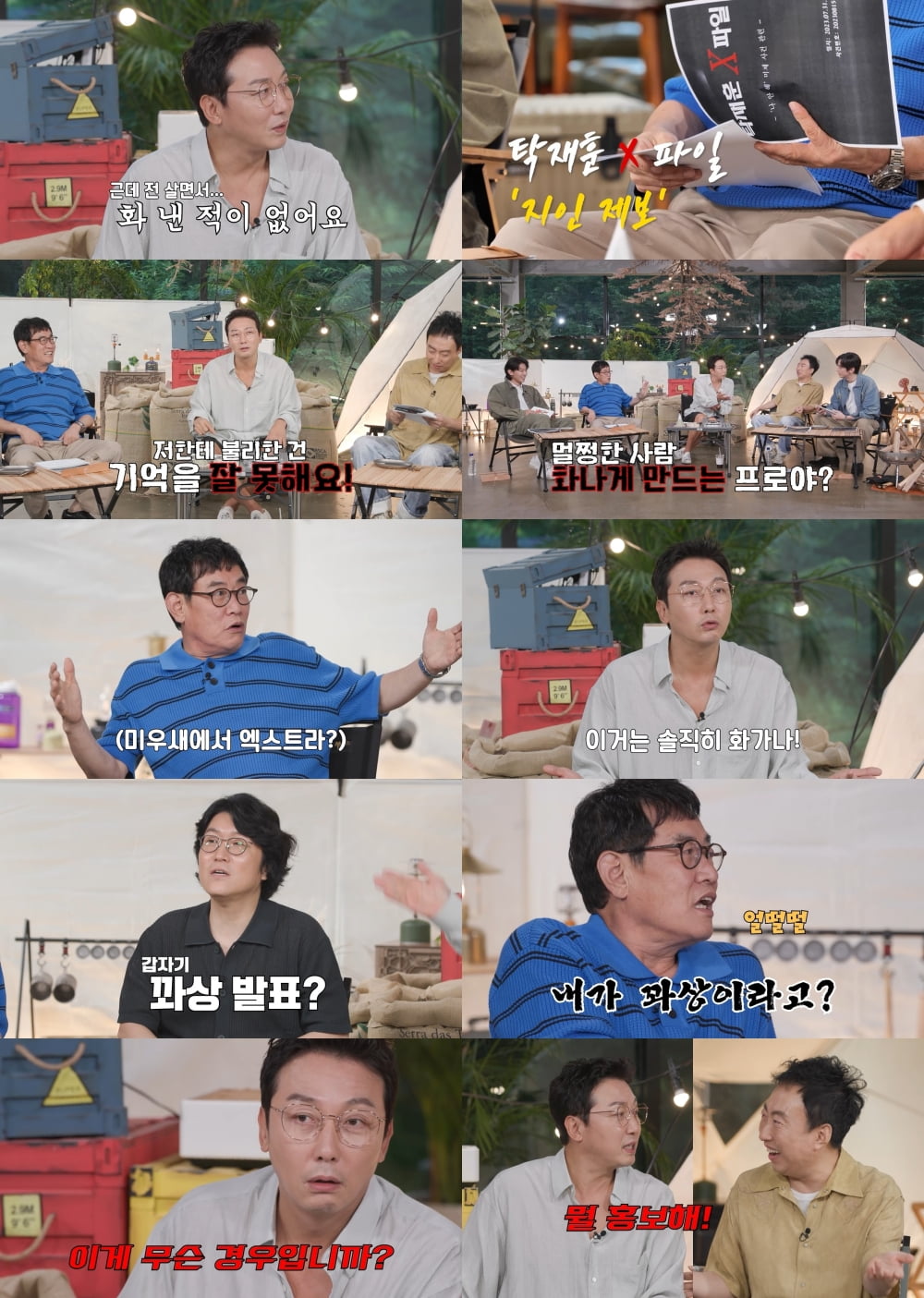 Tak Jae-hoon explained the suspicion of escaping from the commercial filming site.
In MBC Every1's Lifetime entertainment show 'I'm Angry Now' (hereinafter referred to as 'Nahwana'), which aired on the 5th, Tak Jae-hoon, urology specialist Hong Seong-woo (Kwok Chu-hyung), former National Ballet principal dancer Yoon Hye-jin, and choreographer Bae Yoon-jeong appeared. Various conversations took place on the topic of 'anger'.
The performance of Tak Jae-hoon, who appeared as the first guest of the day and met the expectations of MCs such as Lee Kyung-gyu and Park Myung-soo, attracted attention. Tak Jae-hoon was worried, saying, "I have never been angry in my life," but contrary to his thoughts, reports from those who witnessed Tak Jae-hoon's anger constantly poured in on the broadcast that day.
The first report in 'Tak Jae-hoon's To this, Tak Jae-hoon tactfully replied, "I don't remember anything that was disadvantageous to me," and Lee Gyeong-gyu also shared his experience, saying that there was a time when the word 'conscience' almost ruined the filming at a commercial shoot.
The second report was the testimony of manager Tak Jae-hoon. Tak Jae-hoon flees to Jeju Island every time a big or small incident occurs. Tak Jae-hoon expressed his resentment, saying, "I'm not running away, I'm going home because my home is Jeju Island," and "I thought I was running away because I was on a plane, but I'm going home."
However, soon a decisive episode unfolded that properly triggered Tak Jae-hoon's anger. The story was that Tak Jae-hoon became a regular member of the 'My Little Old Boy' (hereinafter referred to as 'My Little Old Boy') program thanks to Lee Sang-min's recommendation. As soon as Tak Jae-hoon heard this, he said, "At that time, Lee Sang-min was not in a position to involve someone like that." In response to the MC's question about how he got into the program, Tak Jae-hoon once again reacted angrily by saying, "Then what did I audition for?"
Next, Hong Seong-woo, the 'Kkwachu-hyung' who is said to have a special relationship with Tak Jae-hoon, appeared as a surprise guest. Hong Seong-woo attracted attention with his honest talk about the prostate as well as his delightful performance, such as selecting the best 'Kwisang' among the four MCs. He selected Lee Gyeong-gyu as a first-class kwisang and surprised him by guessing, "The original kwisang was pushed to Jae-hoon's brother, but Kyung-gyu is probably hiding one more leg."
'I'm Angry Now' airs every Tuesday at 8:30 PM.
Taeyuna, Ten Asia Reporter youyou@tenasia.co.kr