TV
"I receive 70,000 won per month in child support" Kim Seo-ah exposes ex-husband's atrocities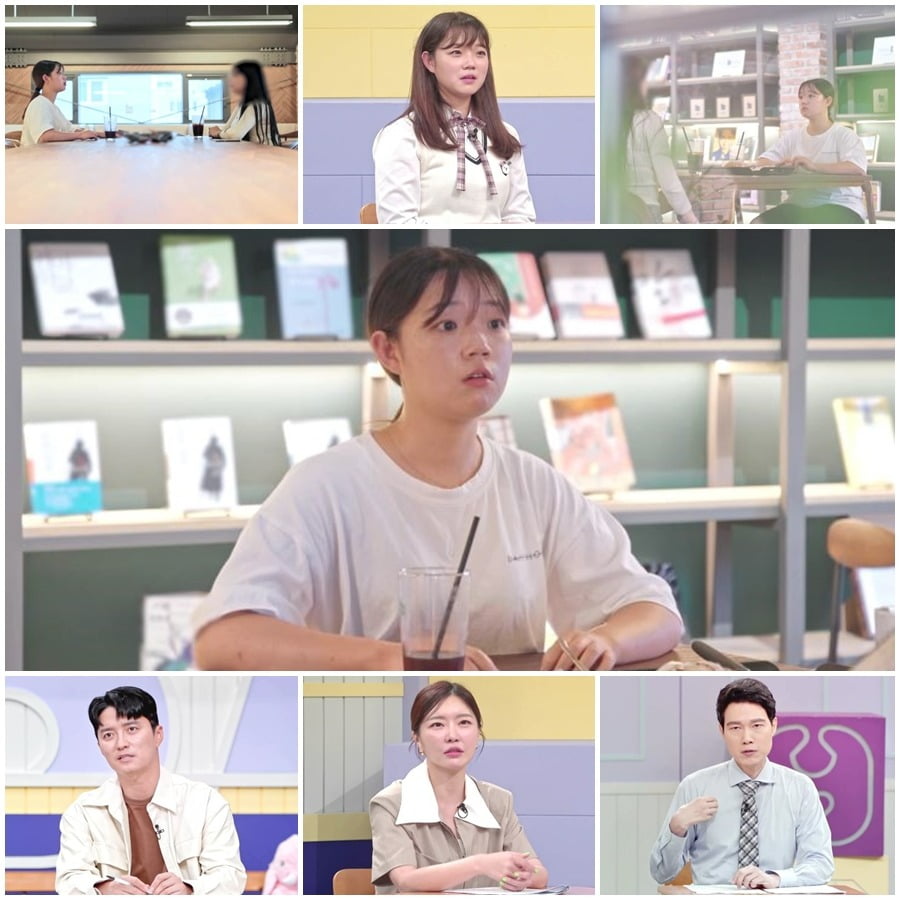 Kim Seo-ah, a teenage mother, confesses, "I am receiving 70,000 won per month in child support from my ex-husband," causing MC In Gyo-jin's anger.
In the 7th episode of MBN's entertainment program 'Adults Don't Know High School Dad 4' (hereinafter referred to as 'High School Dad 4'), which airs on the 6th (today), singer and broadcaster Lady Jane appeared as a guest and talked about becoming a parent at the age of less than 24. The story and concerns of Kim Seo-ah, a 'teenage mother' who is currently raising her son alone, are revealed.
On this day, Kim Seo-ah honestly confesses not only her daily life living alone with her three-year-old son, but also her current situation as a family deficit. Kim Seo-ah then revealed, "I was supposed to receive about 200,000 won in child support from my ex-husband after the divorce, but I am currently receiving about 70,000 to 80,000 won per month." Surprised by this, studio cast members including Park Mi-sun, Seo Jang-hoon, and In Gyo-jin were embarrassed and asked, "70,000 won, not 770,000 won?" and lawyer Lee In-cheol analyzed, "It seems to be a kind of evasion mentality that says he is paying child support every month." .
After a while, Kim Seo-ah said, "My ex-husband was originally supposed to send me 300,000 won per month, plus extra money every time the child got sick," and then mentioned an even more absurd situation that occurred during the child support agreement, sending the studio into a rage. Drowning in the 'crucible'. In response to Kim Seo-ah's story of being the victim of a 'trick', In Gyo-jin spits out harsh words without realizing it, and lawyer Lee In-cheol gets 'extremely angry', saying, "This is my child's child support, so does this make any sense?"
Finally, Kim Seo-ah leaves everyone speechless by adding, "Actually, my ex-husband secretly stole my name during our marriage and I have a debt that accrued." Lady Jane, who was shocked by the amount of debt that exceeded her expectations, also complained of '100 sweet potatoes' level of frustration. However, interest is focused on the inside story of Kim Seo-ah, who is still unable to properly tell her ex-husband about child support, and what the outcome will be if she musters up the courage to call her ex-husband.
The production team said, "After hearing Kim Seo-ah's story, lawyer Lee In-cheol said, 'The amount currently agreed upon is less than 1/3 of the child support standard calculated by the court,' and added, 'Child support is life. He promises legal help, saying, "The amount you will receive must be increased immediately." However, special conditions are being proposed for Kim Seo-ah, so please wait and see why Attorney Lee In-cheol is so adamant in demanding these conditions."
Episode 7 of 'Adults Don't Know High School Dad 4' will be broadcast at 10:20 PM on this day.
Taeyuna, Ten Asia Reporter youyou@tenasia.co.kr