TV
Jang Na-ra and Son Ho-jun become a married couple for the second time.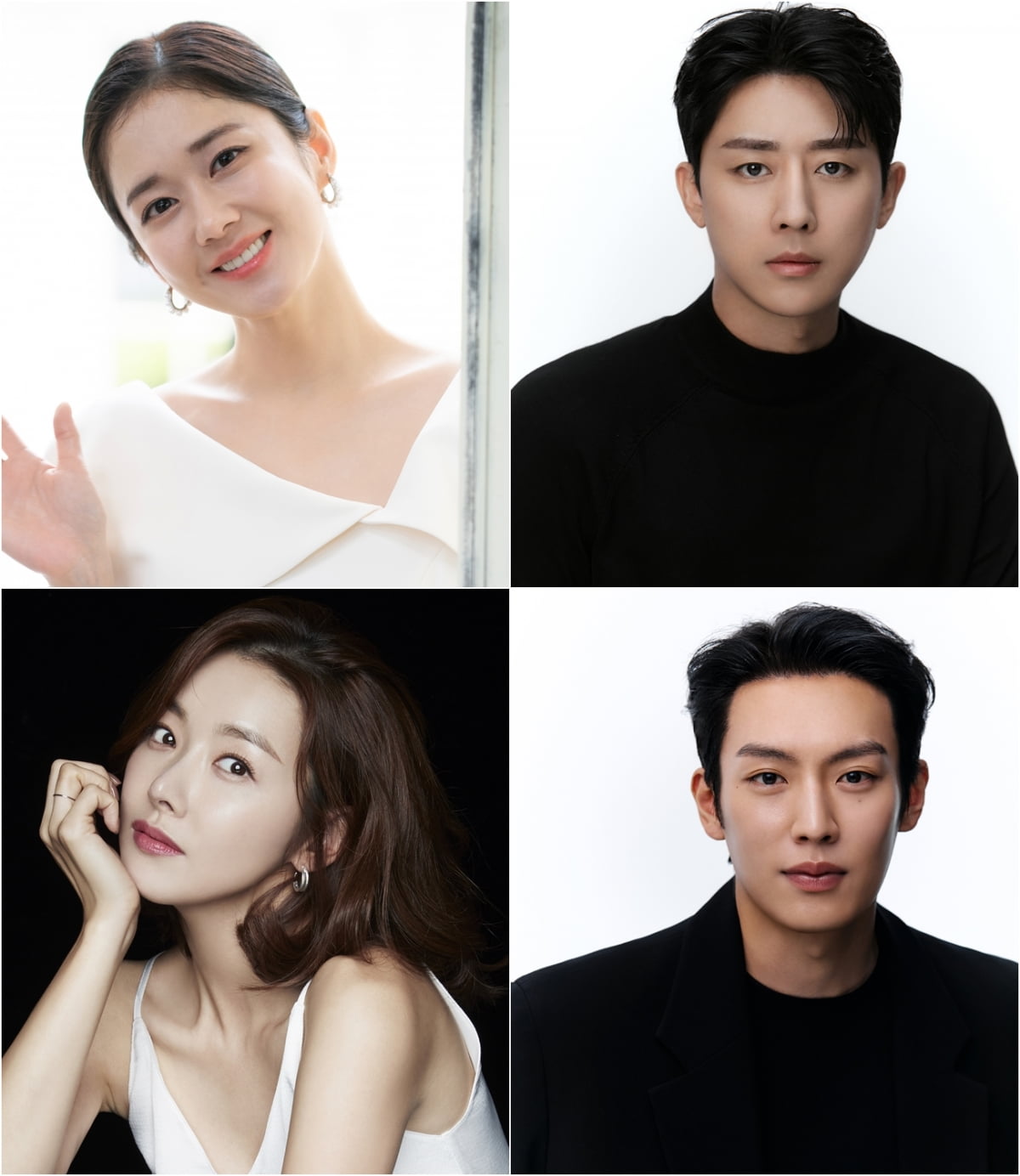 Actors Jang Na-ra, Son Ho-jun, So Yi-hyeon, and Lee Ki-taek have confirmed their appearances in TV CHOSUN's new weekend mini-series 'My Happy End'. Jang Na-ra and Son Ho-jun are working together again as a couple following 'Confession Couple'.
'My Happy End', which will be broadcast for the first time in the second half of 2023, is a human psychological thriller drama in which a woman who only chases success faces a shocking truth due to the betrayal of people she trusted.
Director Jo Soo-won, a 'box office hitmaker' who has captured all the work, viewership ratings, and topicality of 'I Hear Your Voice', 'Pinocchio', '30 but 17', and 'Doctor John', is directing and raising expectations.
First, Jang Na-ra takes on the role of Seo Jae-won, a self-made CEO recognized by everyone who leads the household furniture brand 'Drev', which generates hundreds of billions in sales every year, and an influencer with one million followers. Jang Na-ra, who stands out as a 'reliable actor' with an irreplaceable presence in every drama she appears in, from romantic comedies to genre dramas, plays Seo Jae-won, who chases only success but is shocked when she encounters secrets hidden by those around her. What is Jang Na-ra's unique style? Attention is being paid to whether it will be drawn.
Son Ho-jun plays Heo Soon-young, the husband of Seo Jae-won, a freelance designer and industrial design professor. With a kind and easy-going personality, he never gets angry, and even after marriage, he prioritizes his family and does his best to be a devoted husband and a caring father who is like a friend. Son Ho-jun, who has been recognized for his acting skills and empathy through natural realistic acting across movies and dramas, is expected to captivate viewers by attempting a different acting transformation than before.
So Yi-hyun plays the role of Kwon Yun-jin, an art school classmate of Seo Jae-won and an assistant professor at the art school. After graduating from art school, she studied abroad and received a doctoral degree, but as she began her full-fledged artistic career, she suffered from her fading talent and failed marriage. After reuniting with Seo Jae-won, she begins to show jealousy. So Yi-hyun, who has been loved by viewers for her diverse charms through her activities in everything from entertainment to dramas, is raising expectations about what Kwon Yun-jin will be like, which she will portray with her solid and trustworthy acting skills.
Lee Ki-taek appears as Teo Yoon, the head of the design team at 'Dreve', whose English name is Theo Harris. He is a person who has rejected all offers from large companies, but suddenly joins 'Dreve' and becomes famous. Lee Ki-taek, who made a strong impression in 'The Devil Judge', 'Thinking of the Moon When Flowers Bloom', 'Three Brothers Bravely', and 'Shoot Me', is expected to show off his strangely conflicting charms with a fresh mask and deeper emotional lines.
The production team said, "Actors with solid acting skills such as Jang Na-ra, Son Ho-jun, So Yi-hyun, and Lee Ki-taek have confirmed their casting for 'My Happy End' and will create fantastic synergy with director Su-won Cho." They added, "As a genre film with extraordinary depth and tension, it will have a unique charm." "Please look forward to 'My Happy End'."
Taeyuna, Ten Asia Reporter youyou@tenasia.co.kr