TV
Kang Gyeong-jun's son, Jeong-an, sheds hot tears due to his father's strong support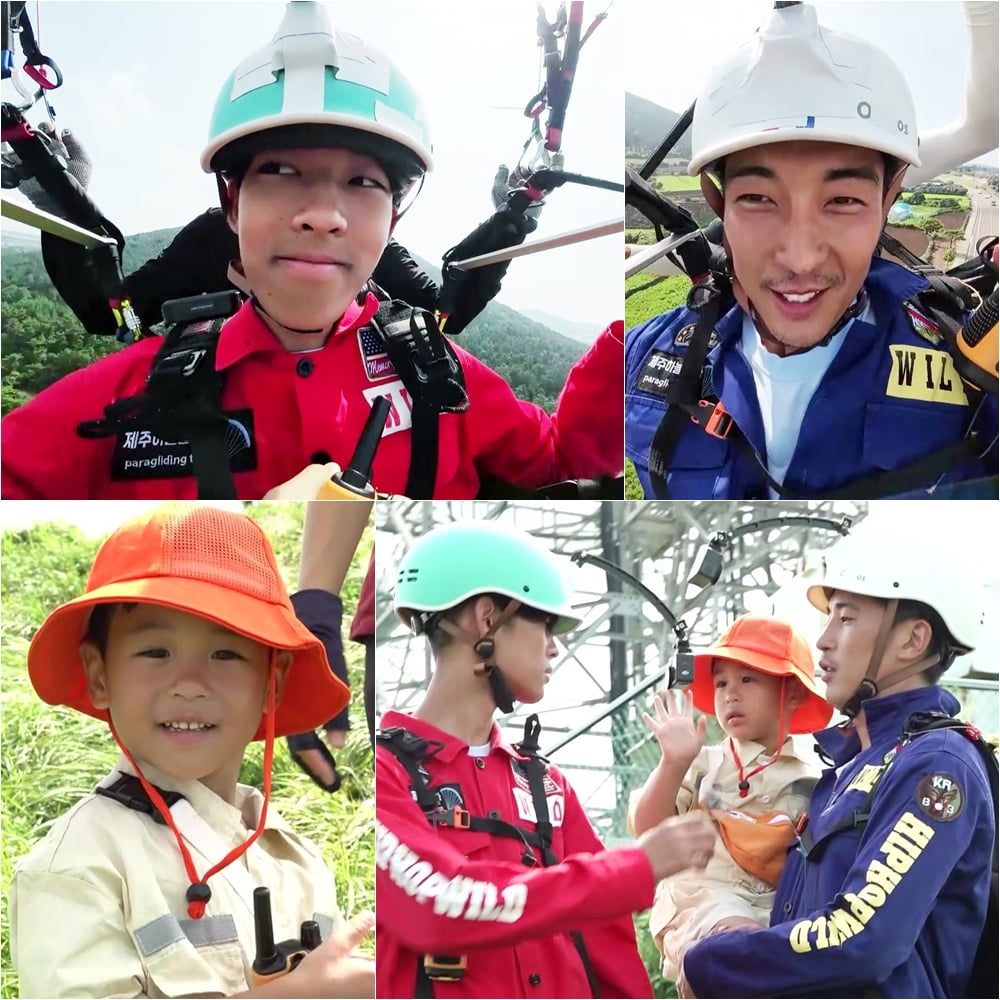 Kang Kyeong-jun's son sheds hot tears as he hears his father's support.
Episode 494 of KBS2's 'The Return of Superman', which will be aired on the 5th, will feature the 'Thank You~ My Superman' episode, with So Yoo-jin and Max Chang-min taking on the narration. The second story of the Jeju trip that Kang Kyeong-jun, Jeong An, and Jeong Woo and Jeong An's friends took together is revealed.
On this day's broadcast, Kang Kyeong-jun, Jeong An, and Jung Woo enjoy an intimate date in the sky. Kang Gyeong-jun went paragliding with his son Jeong-an at Geumoreum, Jeju Island, a memorable place where he took wedding photos with his wife Jang Shin-young. Jeongan jumps up the ridge without any hesitation in taking on the paragliding challenge, leaping into the sky and showing extraordinary spirit.
On the other hand, father Kang Gyeong-jun, unlike his son Jeong-an, is unable to hide his trembling expression and flies up at a brisk pace, giving laughter as the polar opposite of father and son. 5-year-old Jeong-woo is said to be the head of the cheering squad for his father Kang Kyeong-jun and older brother Jeong-an, and he is said to be showing cute cheers, raising expectations for the couple's sweet date in the sky.
Kang Kyeong-jun and Jeong An, father and son, fly in the sky and fall in love with the beautiful scenery in a heartwarming two-shot like a painting. Meanwhile, Kang Kyeong-jun's sincere words of support to his son Jeong-an, who dreams of becoming an actor, are attracting attention. Kang Gyeong-jun said on the radio, "When you fly in the sky, the things below seem small. Right now, you may think that Jeong-an is the most difficult and difficult, but when you look back later, it may be nothing," and conveyed his strong father's support.
Kang Kyeong-jun said, "I hope he doesn't lose his happiness," and hopes his son Jeong-an doesn't miss the moment of happiness. It is said that Jeong-an secretly shed hot tears due to her father Kang Kyung-jun's sincere support. Jeongan also expresses his gratitude to his father, Kang Kyeong-jun, who continues to support his meaningful trip with his best friend, which is his third this year.
Kang Min-kyung, Ten Asia reporter kkk39@tenasia.co.kr