TV
Han Chae-ah "Cha Se-jji and I are not resting in our relationship, we have changed a lot"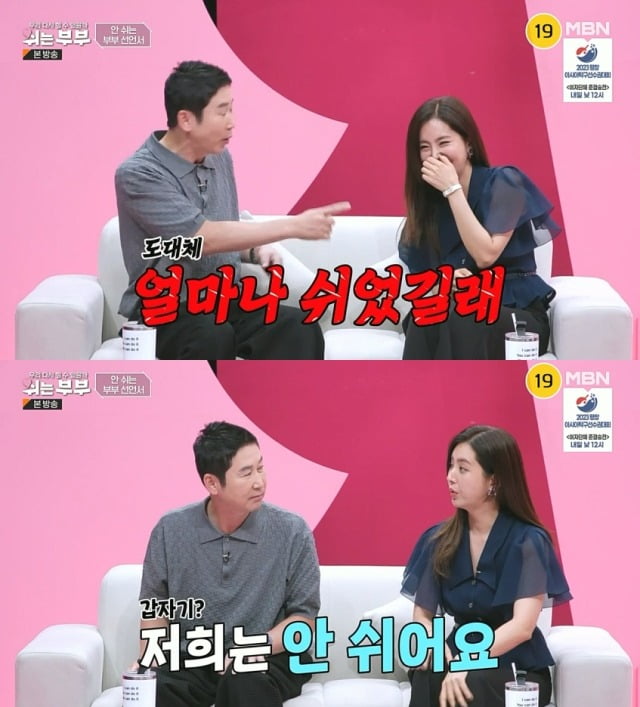 Actress Han Chae-ah revealed about her marital relationship with her husband, Cha Se-jji.
In the MBN and K-STAR entertainment show 'Can We Do It Again - A Couple on a Rest' (hereinafter referred to as 'Couple on a Rest') that aired on the 4th, Han Chae-ah was seen declaring her refusal to watch after seeing the affectionate behavior of a two-story man named Gumiho.
On this day, when a video of a two-story man and a nine-tailed fox maintaining a romantic atmosphere at a swimming pool late at night was released, Han Chae-ah said, "I can't watch this anymore," and "Isn't this 29+? It's too erotic." Shin Dong-yeop asked, "How long have you been resting that you don't know what to do?"
Han Chae-ah, who previously confessed to having shared a room with her husband Cha Se-jji, confessed that their relationship as a couple had changed, saying, "We don't rest." She added, "We've changed a lot since we started this program. But it's because I'm embarrassed to see Duplex Man because I feel like he's my son." He explained.
Taeyuna, Ten Asia Reporter youyou@tenasia.co.kr