TV
Actress Kang Hye-jung, "The 20th anniversary of the movie 'Old Boy' is a special and special time."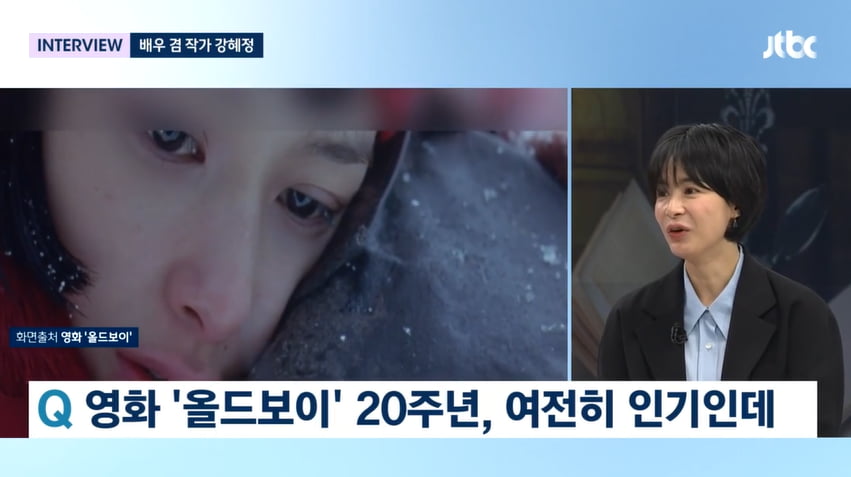 Actress and writer Kang Hye-jung celebrated the 20th anniversary of the movie 'Old Boy' and expressed her gratitude for the audiences who still love her.
Actress Kang Hye-jung appeared on JTBC's 'Newsroom' broadcast on the 3rd and shared her thoughts on transforming into a writer.
On this day, Kang Hye-jung published the essay 'I wish I was half crazy and half happy' and talked about the hiatus, saying, "Somehow, my external hiatus has become longer. Since it's been a while since I came out, I feel like I'm being refreshed and I feel really good." .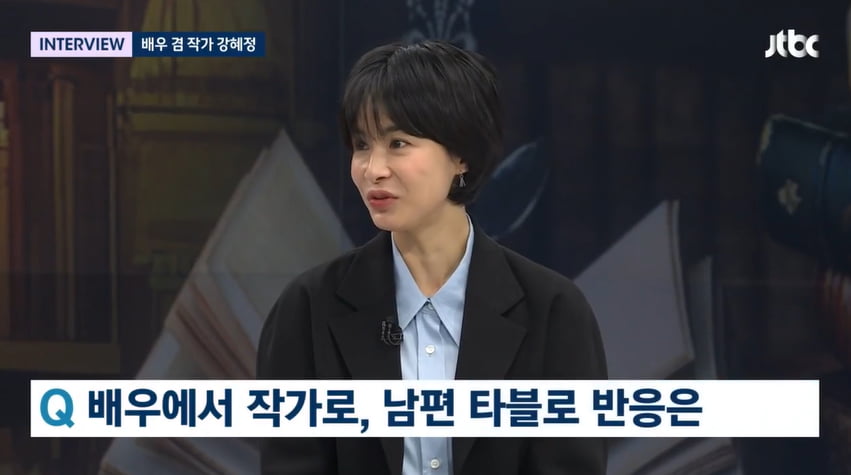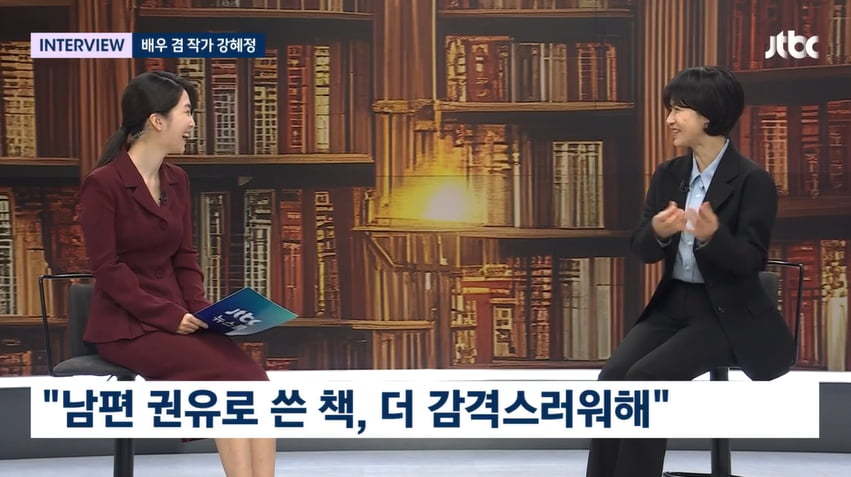 Kang Hye-jung returned as a writer instead of an actress after 6 years at the urging of her husband Tablo. When asked about Tablo's reaction after the book was published, he said, "I think he was more thrilled than I was. I think he was even more touched because he put in some effort into it. I think the biggest part was that he was the first reader. He is currently a lyricist and is in charge of the artistic side. "Because he is a person with a lot of inspiration, it feels like trust and credibility are embedded in every word. If you say you're good, you think you're really good. That's what it is," he explained.
He continued, "I was afraid of what I would do if I was judged based on this. There is an article titled 'Take Out Me' that best shows the 'human Kang Hye-jeong'. Half the desire to approach the world, and half the desire to stay away from the world. That's it. "I think it's in the writing," he confessed honestly.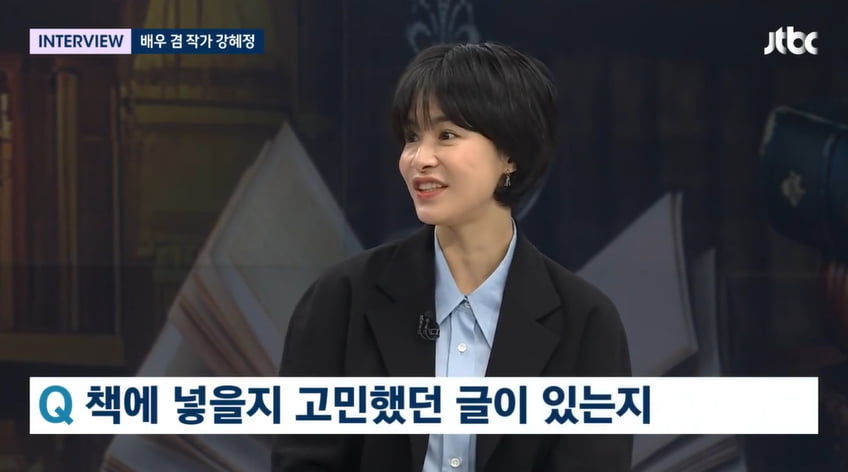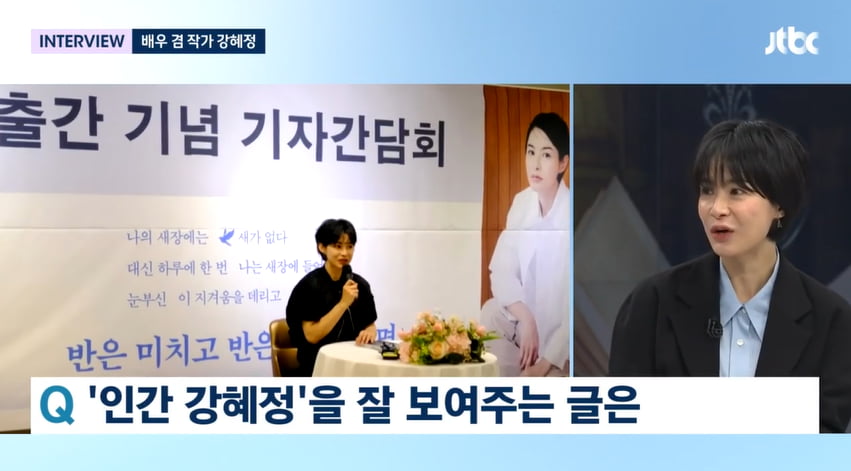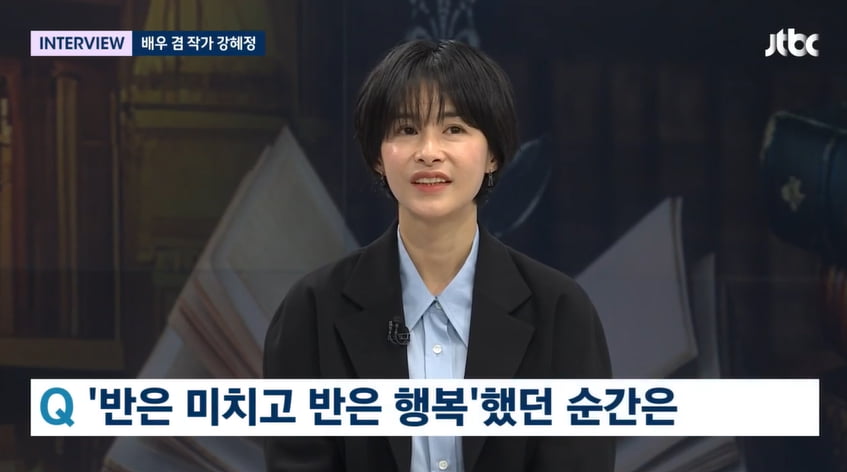 Announcer Kang Ji-young asked, "When does Kang Hye-jung think of herself as half crazy and half happy?" Kang Hye-jeong said with a smile, "The most obvious thing is the moment of raising Haru. Parenting is so tight that I wonder how I would have endured those difficult moments if I didn't go half crazy. The reason I was so happy was because I was happy to do something so pretty that I completely forgot about being tired."
Kang Hye-jung, who calls it 'a small book published by using hurt as an opportunity,' said, "I am this bad, too. I too have been this hurt. Isn't there greater empathy when I express that I, too, can be hurt this much? I started writing to empathize with myself, and this is how it came to be. . I expressed it that way because the writings that remained as wounds or were recovered were gathered together to form a book. As I wrote each word, it felt like the parts were being refined. Like water draining from a water purifier. I think I was healed in that way." .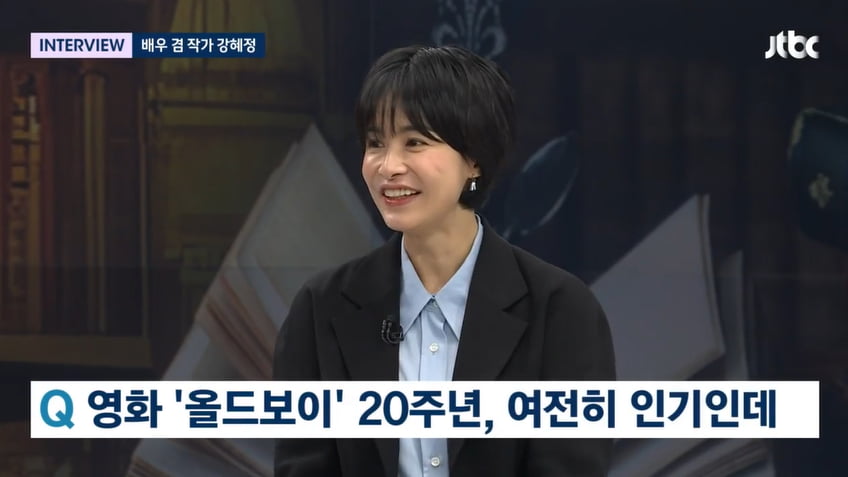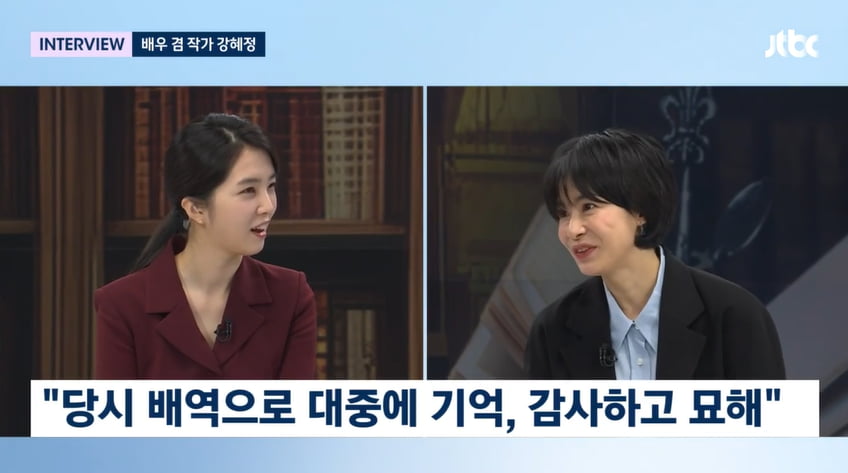 Kang Hye-jung debuted as a teen magazine model in 1997. Director Park Chan-wook's film 'Oldboy', in which he appeared, was remastered and re-released in New York to celebrate its 20th anniversary this year. "It feels like 'Back to the Future.' Of course, I still think it's the best movie, but I feel strange when people who are now in their 20s sometimes call it a movie of their lives. It feels like I'm living back in time. It's like the times aren't passing. "There are times when I feel strange," he said.
When asked about her future plans as a writer, Kang Hye-jung burst into laughter and said, "I will take care of this book responsibly, but I don't know what will happen in the future. Life doesn't go as planned."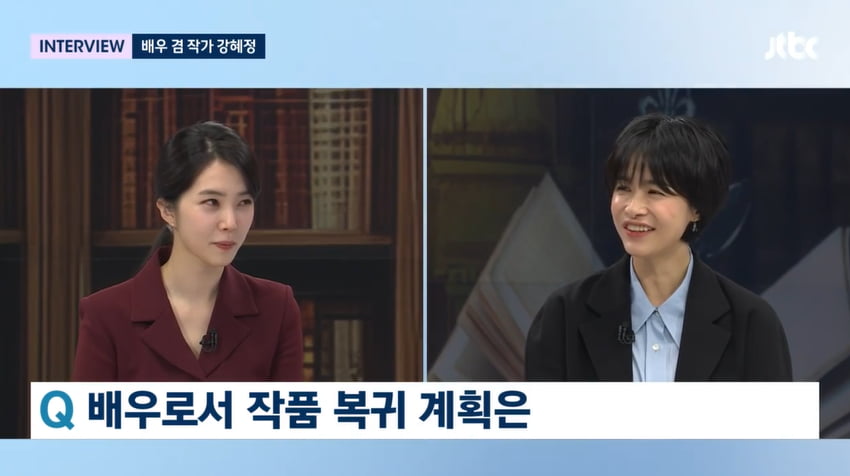 Kang Hye-jung, who also has a desire to return as an actress, confessed, "There are parts of acting that I become addicted to because it has a strange charm. If I don't do it for a long time, I feel like my hands and feet are shaking." Regarding the role he would like to challenge, he explained, "I find it quite attractive when a villain is always sad. If I get the chance someday, I think, 'I want to play a role like that, too.'"
Regarding the life she dreams of in the future, Kang Hye-jeong said, "I think I tend to limit myself and confine myself. No matter what I do in the future, whether it's acting or anything else, I hope to live a life where I can overcome that if I'm made to notice and place restrictions on it." revealed.
Reporter Ha-neul Lee, Ten Asia greenworld@tenasia.co.kr